UK troops 'may be sent to Syrian borders'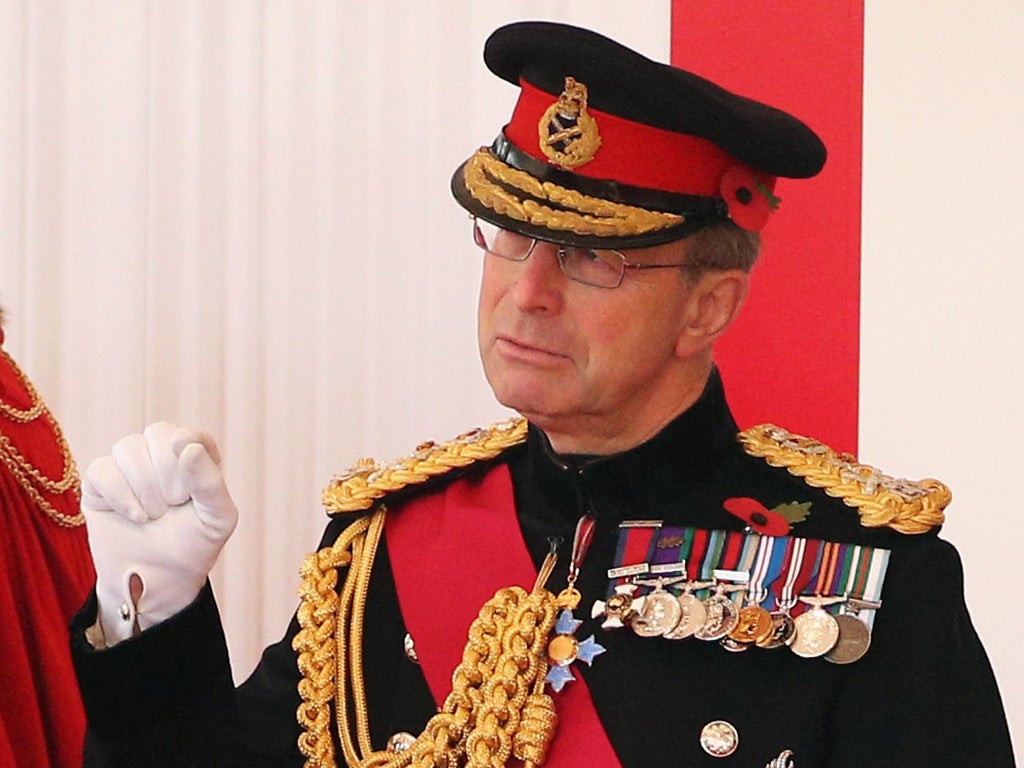 British troops could be deployed around Syria's borders in the event of a worsening humanitarian crisis, the head of the armed forces warned yesterday.
General Sir David Richards, the Chief of General Staff, said that contingency plans for military intervention are being "continually brushed over" as Syria's civil war continues.
He stressed that any troop involvement would be limited and conditional on the support of people in the affected area, but his remarks raise the spectre of the UK being involved in another conflict at a time when the West is trying to extract itself from the 11-year war in Afghanistan.
General Richards told BBC1's Andrew Marr programme that the UK's main concern is preventing the Syrian civil war from spilling across borders into Jordan, Lebanon, or especially Turkey, a Nato ally.
But with the humanitarian situation likely to worsen over the winter, he anticipated that political pressure for the Army to intervene would increase, though they would have to be "very cautious" about embarking on what would be a "huge effort".
"Obviously we develop contingency plans to look at all these things. It is my job to make sure that these options are continually brushed over to make sure that we can deliver them and they are credible," he said. "The main thing for now that we are all focusing on is to contain the crisis so that it doesn't spill over into countries like Lebanon, Jordan, Turkey.
"That's our primary focus but that would also accommodate a humanitarian crisis because we could help deal with that through that primary mechanism. So we're keeping our awareness levels very high and in the meanwhile we're preparing plans to make sure that when some disaster happens, we're able to deal with it." The military also has to be ready for the possibility of being sent into Iran, he added. An attack on Iran would be "fraught with risk", but since Barack Obama and David Cameron have both said that "nothing is off the table" when dealing with the prospect of Iran developing nuclear weapons, "I have to continue to keep that one alive as well," he said.
Join our commenting forum
Join thought-provoking conversations, follow other Independent readers and see their replies