Kurdish referendum: UN offers to help resolve Iraqi Kurds' independence crisis
Almost 93 per cent of Iraqi Kurds who took part in the referendum voted for independence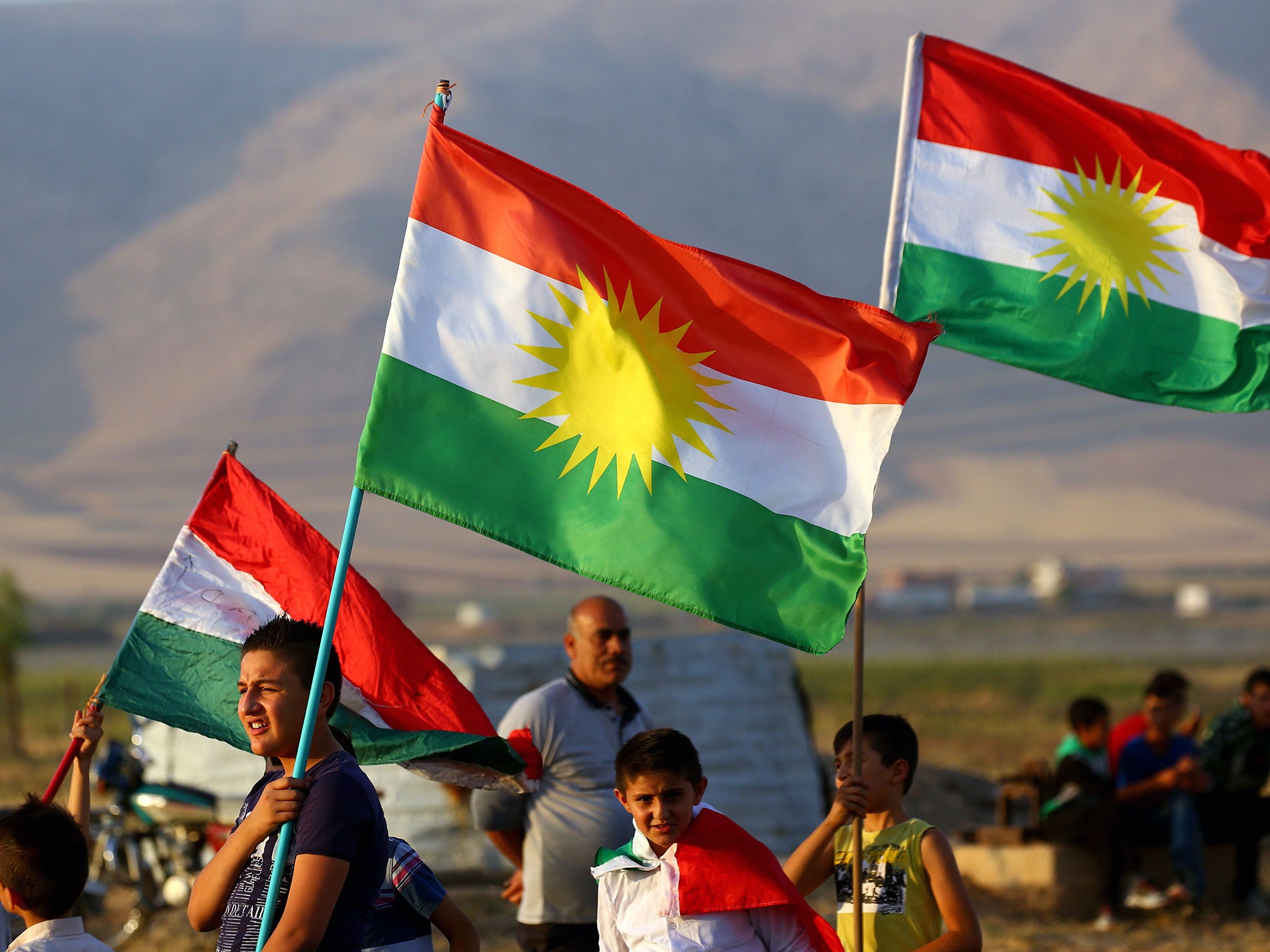 The United Nations has offered to help "solve the problem" between the Iraqi government and the Kurdistan Regional Government (KRG) over a Kurdish independence referendum held on Monday, the Iraqi foreign ministry has said.
Almost 93 per cent of Iraqi Kurds who took part in the referendum voted for independence and a formal split from Baghdad to form an autonomous Kurdish region.
The decision to hold the referendum was met with anger by the Iraqi government, which denounced it as "unconstitutional", and Prime Minister Haider al-Abadi demanded Jurdish authorities "cancel" the referendum and the results.
Jan Kubis, the most senior UN envoy in Iraq, made the offer to mediate at a meeting with Foreign Minister Ibrahim al-Jafari in Baghdad, the ministry said in a statement.
Baghdad plans to impose punitive measures on the KRG in retaliation for holding the vote. It has given the KRG until Friday to hand over control of its international airports or face a ban on direct international flights to and from the Kurdish region.
"We won't have a dialogue about the referendum outcome," Mr Abadi told parliament. "If [the KRG] want to start talks, they must cancel the referendum and its outcome."
The US was also opposed to the referendum, saying it could inflame tensions in the region.
The State Department said it was "deeply disappointed" the vote had gone ahead.
We believe this step will increase instability and hardships for the Kurdistan region and its people," spokeswoman Heather Nauert said.
Turkey has also condemned the vote, saying it was "unacceptable", and has made threats to stop the supply of oil to the Kurdish region of northern Iraq.
Turkish President Recep Tayyip Erdogan sent troops and tanks to the border with the KRG earlier this week, where they have been joined for joint exercises with Iraqi soldiers.
The Kurdish people – who number roughly 30 million across several countries – were left stateless when the Ottoman Empire collapsed a century ago.
Join our commenting forum
Join thought-provoking conversations, follow other Independent readers and see their replies