UN 'blackmailed' into removing Saudi Arabia from blacklist after just a week
The Gulf state's allies threatened to cut Palestinian aid and other humanitarian funding to the UN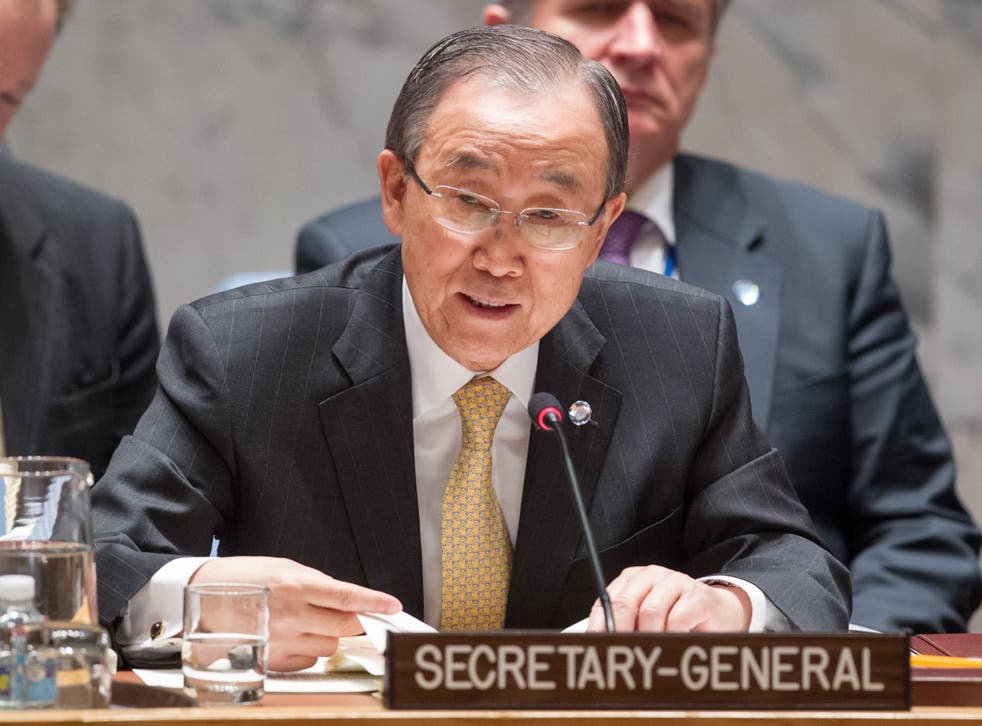 The United Nations has removed a Saudi-led coalition from a children's rights blacklist after it faced "bullying, threats" and "pressure" from the country's Muslim allies, it has been claimed.
The Gulf state group was placed on the United Nations list over its military campaign against Houthi rebels in Yemen, after the UN report on children and armed conflict said the coalition was responsible for 60 per cent of all child deaths and injuries in the troubled country last year.
According to UN figures, more than 510 children were killed by the coalition and nearly 700 wounded. The group was also said to be responsible for half the attacks on schools and hospitals.
However, Saudi UN Ambassador Abdallah Al-Mouallimi claimed the figures were "wildly exaggerated", and demanded they be corrected.
Saudi Arabia's main complaint is that the Saudi-backed Yemeni government was not consulted about the report, and that the information used was not provided by them. But on Tuesday, UN spokesman Stephane Dujarric said this was not the case and that the Saudis had been consulted.
UN sources said Ban Ki-moon's office was barraged with calls from Gulf Arab foreign ministers and ministers from the Organisation of Islamic Cooperation (OIC) following the blacklisting.
A diplomatic source, who wished to remain anonymous, said there were "bullying, threats, pressure", adding it was "real blackmail".
He also said there was a real risk of "clerics in Riyadh meeting to issue a fatwa against the UN, declaring it anti-Muslim, which would mean no contacts of OIC members, no relations, contributions, support, to any U.N. projects, programs".
Mr Abdallah Al-Mouallimi responded to these allegations, saying "we don't use threats or intimidation," adding Riyadh was "very committed to the United Nations".
He also denied the threat of a possible fatwa, saying; "That's ridiculous, that's outrageous."
Diplomatic sources said the UN Relief and Works Agency for Palestine Refugees in the Near East (UNRWA) would suffer if the blacklisting was upheld, as Saudi allegedly threatened to pull its funding.
The Gulf state is the fourth biggest contributor to UNRWA after the United States, European Union and Britain, having contributed nearly $100 million (£69 million) in 2015.
Kuwait and United Arab Emirates – fellow members of the coalition – also provide significant funding to UNRWA, donating nearly $50 million (£34.5 million) between them last year.
10 examples of Saudi Arabia's human rights abuses

Show all 10
Ms Dujarric said Jordan, United Arab Emirates and Bangladesh had complained to Mr Ban's office, while diplomats said Egypt, Kuwait and Qatar had also done so.
The Saudi-led coalition also includes Bahrain, Qatar, Egypt, Jordan, Morocco, Senegal and Sudan.
Human rights groups reacted angrily to the news, accusing Mr Ban of giving in to pressure and suggesting the U-turn could harm his legacy as his time at the helm of the UN comes to an end.
Sajjad Mohamed Sajid, Oxfam's Country Director in Yemen, said: "It appears that political power and diplomatic clout have been allowed to trump the UN's duty to expose those responsible for the killing and maiming of more than a thousand of Yemen's children.
"The decision to retract its findings is a moral failure and goes against everything the UN is meant to stand for.
"The killing of children in their homes, at schools and in hospitals should not be swept under the carpet. When the UN identifies crimes such as these it needs to act, regardless of who the perpetrators are."
Meanwhile, 20 human rights groups urged Mr Ban to put the military coalition back on the blacklist as the evidence against it is "overwhelming".
The letter, signed by Human Rights Watch, Amnesty International and Oxfam – among others – said: ""If the Saudi-led Coalition wants to be removed from the list, it should stop killing and maiming children and bombing schools and hospitals in Yemen - the violations for which it was listed," the groups wrote.
"The responsibility of the Saudi-led coalition for grave violations against children in many of these attacks is not in doubt," the rights groups wrote. "The evidence of grave violations against children in Yemen by the Saudi-led Coalition is overwhelming."
Reuters contributed to this report
Register for free to continue reading
Registration is a free and easy way to support our truly independent journalism
By registering, you will also enjoy limited access to Premium articles, exclusive newsletters, commenting, and virtual events with our leading journalists
Already have an account? sign in
Register for free to continue reading
Registration is a free and easy way to support our truly independent journalism
By registering, you will also enjoy limited access to Premium articles, exclusive newsletters, commenting, and virtual events with our leading journalists
Already have an account? sign in
Join our new commenting forum
Join thought-provoking conversations, follow other Independent readers and see their replies