UN Secretary-General Ban Ki-moon establishes inquiry to investigate attack on humanitarian aid convoy in Syria
There have been differing reports on who is responsible for the attack but both Russian and Syrian governments deny involvement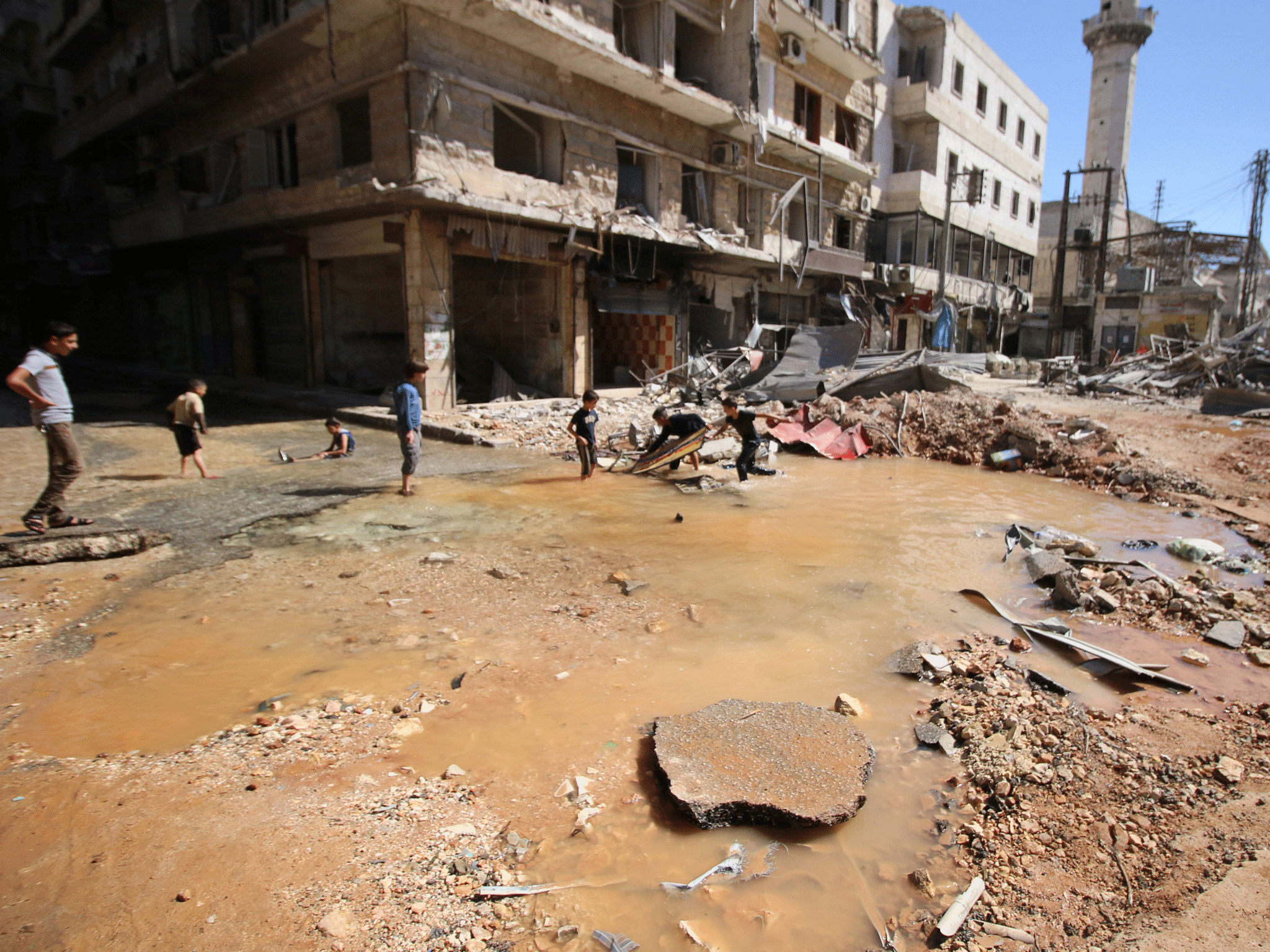 United Nations Secretary-General Ban Ki-moon has announced he will establish an internal UN board of inquiry to investigate the assault on a humanitarian aid convoy in Syria.
The attack on a UN and Red Crescent convoy killed more than 20 people and destroyed aid for thousands in Aleppo.
There have been differing reports on who is responsible and both Russian and Syrian governments have denied any involvement.
Mr Ki-moon has urged all the parties involved to corporate after an estimated 100 tonnes of medical equipment, baby food and winter clothes were destroyed.
"The Board of Inquiry will ascertain the facts of the incident and report to the Secretary-General upon the completion of its work. The Secretary-General will review the report and decide what further steps to take," UN spokesman Stephane Dujarric said in a statement.
Washington has insisted it holds Moscow responsible and said US coalition jets were not in operation around Aleppo at the time of the incident.
In pictures: Aleppo bombing

Show all 14
The UN said the attack is potentially a war crime and suspended all aid operations in the country after the bombing.
Register for free to continue reading
Registration is a free and easy way to support our truly independent journalism
By registering, you will also enjoy limited access to Premium articles, exclusive newsletters, commenting, and virtual events with our leading journalists
Already have an account? sign in
Register for free to continue reading
Registration is a free and easy way to support our truly independent journalism
By registering, you will also enjoy limited access to Premium articles, exclusive newsletters, commenting, and virtual events with our leading journalists
Already have an account? sign in
Join our new commenting forum
Join thought-provoking conversations, follow other Independent readers and see their replies