Saudi Arabia to build 'Riviera of the Middle East' in bid to turn country into global tourist destination
Sprawled across nearly 4000km of untouched nature reserves, Amaala 'mega' wellness retreat will lure thousands of new tourists to Saudi's shores, its leaders hope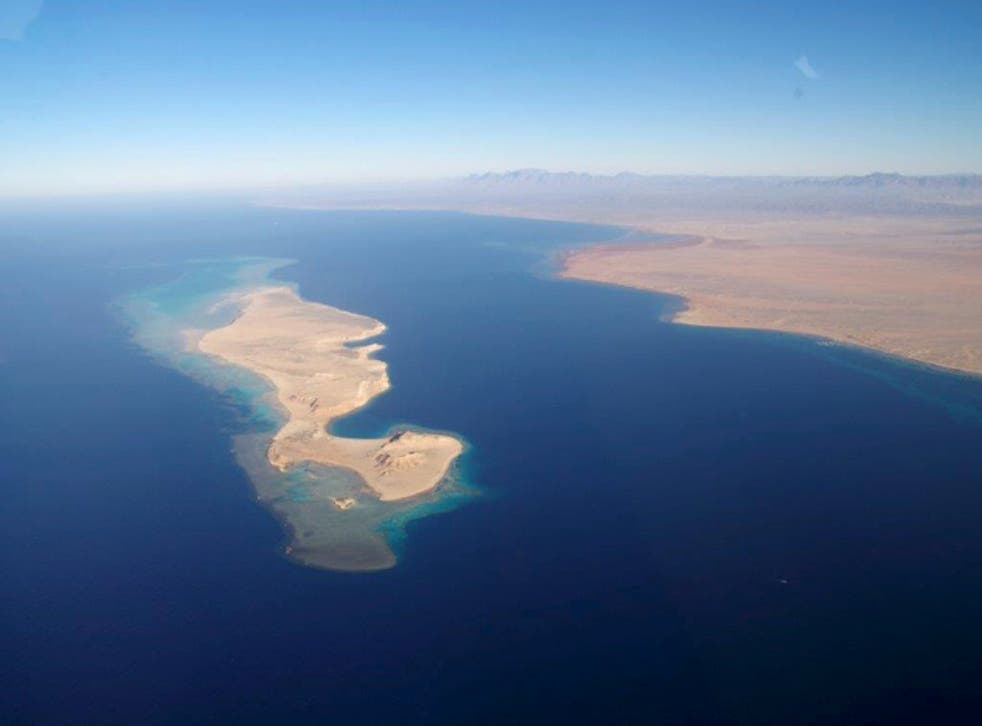 Saudi Arabia has announced plans to build a sprawling wellness retreat dubbed the "Riviera of the Middle East", the latest in a string of giga-projects that officials hope will transform the kingdom into a global tourist destination.
Sprawled across 3,800km of an untouched nature reserve, Amaala will boast an academy of the arts, several yachting clubs, more than 2,500 hotel rooms and more than 200 shops, the country's sovereign wealth fund said.
It added that the "uber-luxury destination" will become one of the top diving and yachting centres in the world, and feature facilities for camel racing, falconry, golf and extreme sports.
The new development is part of Crown Prince Mohamed Bin Salman's Vision 2030 to shift the kingdom's economy away from a dependency on oil and open Saudis' cloistered lifestyles.
Amaala will focus on ultra-luxury "wellness tourism" and the arts, but will sit alongside other Red Sea mega-projects like NEOM, a 26,500 square mile business zone and Saudi's answer to Silicon Valley currently under development in the northwest of the kingdom
"As envisioned in Vision 2030, Amaala – along with the other giga-projects – will support the diversification of Saudi Arabia's leisure and tourism industry, while promoting cultural conservation, ecological preservation and sustainability," a statement read.
Nicholas Naples, Amaala's chief executive officer, added the initial funding will be provided by Public Investment Fund.
"Amaala represents a unique and transformational luxury experience ... individually tailored for the ultra-luxury lifestyle," he added.
The PIF hopes to complete phase one of the project by 2020 and to finish the entire project by 2028. The announcement came just a day after Saudi Arabia's King Salman inaugurated a £6bn high-speed rail linking the two holiest cities in Islam, Mecca and Medina with the Red Sea coastal city of Jeddah in one of the largest transport projects in the Middle East.
Along with Neom, Amaala is at the centre of the young Crown Prince's "vision" to transform the kingdom and its coastline, which was once effectively ruled by ultraconservative clerics.
However, sceptics have questioned their viability.
It is unclear how the country will afford the schemes. NEOM is predicted to cost a staggering $500bn and could take as long as 30 years to complete. Qiddiya, an entertainment resort near Riyadh that will be two-and-a-half times the size of Disney World, is expected to cost upwards of $5bn.
Saudi Arabia has suffered as global oil prices have tanked over the last four years. In 2017 its budget deficit soared to $61 billion or 8.9 per cent of GDP.
Mohamed Bin Salman's Vision 2030 has also seen the country push through several social reforms including allowing women to drive. Critics have said rather than delivering real reforms it is purely cosmetic.
Register for free to continue reading
Registration is a free and easy way to support our truly independent journalism
By registering, you will also enjoy limited access to Premium articles, exclusive newsletters, commenting, and virtual events with our leading journalists
Already have an account? sign in
Join our new commenting forum
Join thought-provoking conversations, follow other Independent readers and see their replies