US air strikes 'kill 18 women and children' in Afghanistan, UN says
Relatives of those killed demand answers from US government in first civilian deaths in the country since US President Donald Trump took office 
Wednesday 15 February 2017 14:33 GMT
Comments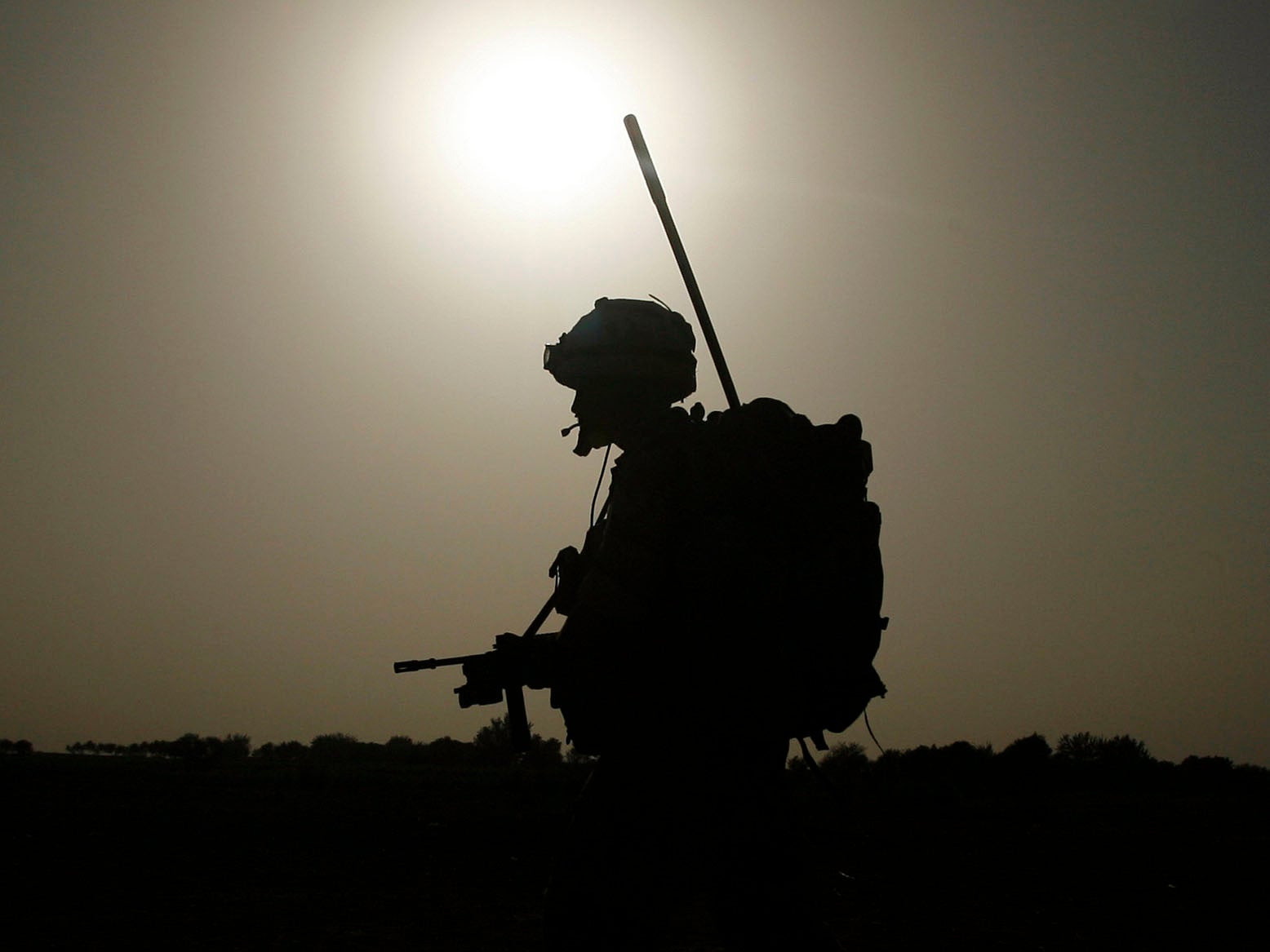 At least 18 civilians have been killed in US-led air strikes in Afghanistan's restive Helmand province, a UN inquiry has found.
A statement said that strikes targeting the Taliban last Thursday and Friday near Sanjin had been conducted by "international military forces," but only US aircraft have been involved in recent coalition strikes, according to military officials.
Family members of victims at the regional hospital in Helmand's capital, Lashkar Gah, demanded explanations for the deaths - the first reported civilian casualties caused by US forces in Afghanistan since US President Donald Trump took office last month.
Afghanistan: Fifteen years since US-led invasion
"How could women and children be Taliban?" Majnoon, a resident of Sangin, who said 11 people were killed in his brother's house in a strike on Thursday, told Reuters news agency.
"[The UN] reiterates the need for all parties to the conflict to strictly adhere to their obligations under international humanitarian law to take all feasible measures to protect civilians from harm," a statement said.
Afghanistan: Between Hope and Fear
Show all 16
Civilian casualties from both US and Afghan air strikes increased dramatically last year, according to the UN's most recent report on threats to civilians. 2016 was the bloodiest year in the last 15 for Afghan civilians, leaving 11,418 dead, largely due to an increase in Taliban and Isis activity.
Seven civilians died in a suicide bomb attack carried out by the Taliban in Lashkar Gar on Saturday.
US Brigadier General Charles Cleveland said that around 30 strikes had been carried out in Afghanistan in the last seven days. The US has opened an investigation into the alleged deaths.
Hundreds of Nato-led troops are present in Helmand to assist Afghan security forces in their war against Taliban insurgents.
American aircraft and special forces have also provided combat support.
Reuters contributed to this report
Join our commenting forum
Join thought-provoking conversations, follow other Independent readers and see their replies