US arms sale to Saudi Arabia criticised by human rights groups
More than 2,500 civilians have been killed in Yemen mostly in air strikes by the Saudi-led coalition
Alexandra Sims
Thursday 10 December 2015 17:57 Comments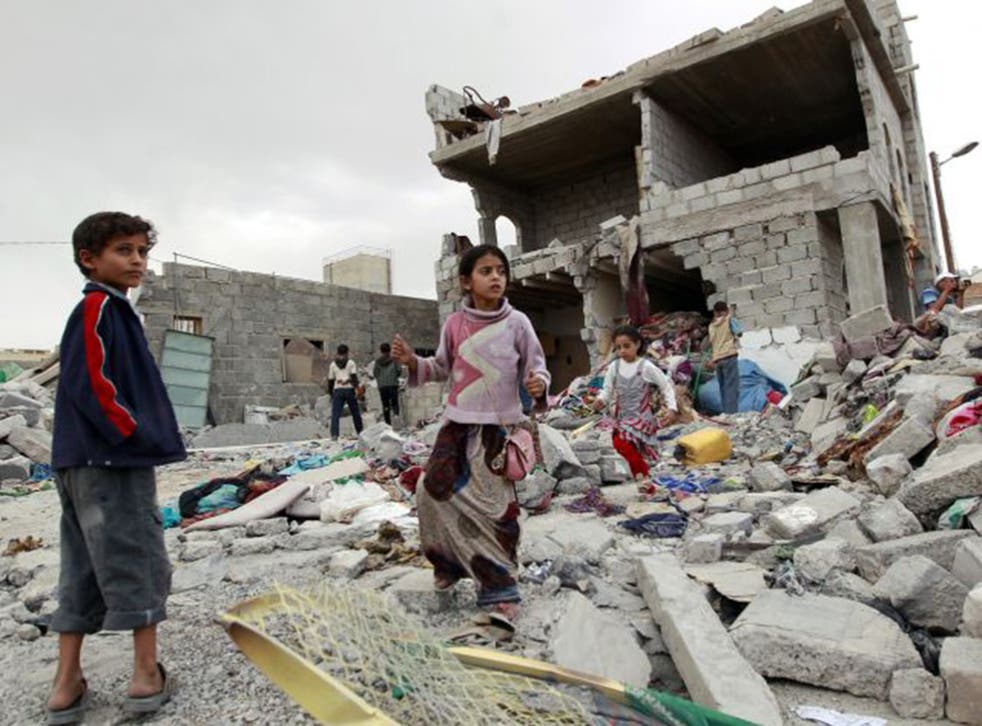 A United States arms sale to Saudi Arabia worth over $1 billion has been attacked by human rights groups following allegations there has been no investigations into the air stikes by the Kingdom over Yemen.
The US approved the sale, which is worth $1.29 billion and includes 13,000 precision guided weapons, in November as part of the Obama administration's pledge to boost military support for the Gulf States.
Saudi officials asked the US to approve the sale in order to replenish their air forces' dwindling supplies of precision weapons.
They argue the deficiency has meant an increased reliance on unguided weapons for the Saudi Royal Air Force, which according to experts increases the chances of civilian casualties.
A Saudi-led coalition of Arab countries has been conducting military operations in Yemen against Houthi and allied forces since late March.
The United Nations reported the fighting in Yemen has killed more than 2,500 civilians, most of them in air strikes by the Saudi-led coalition.
Human Rights Watch has called for the Obama administration to block the sale on the basis "the participation of US forces in specific attacks may make them responsible for possible laws-of-war violations by the coalition."
"By law warring parties must take all feasible precautions to avoid harming civilians and are required to investigate credible allegations of laws-of-war violations and hold accountable those found responsible for such violation," Human Rights Watch said.
The group add they remain unaware of any investigations of air strikes by Saudi Arabia or other coalition members, and that Saudi officials have not responded to repeated requests from the organisation for information about specific air strikes causing civilian loss of life and property.
John Stork deputy Middle East and North Africa director said: "Until Saudi Arabia investigates apparently unlawful strikes by coalition warplanes and takes appropriate action, the US should not be supplying them more bombs.
"Saudi disregard for the requirements of the laws of war makes enables of those countries providing the weapons. The US government is well aware of the Saudi-led coalition's indiscriminate air attacks that have killed hundreds of civilians in Yemen since March."
"Providing the Saudis with more bombs under these circumstances is a recipe for greater civilian deaths, for which the US will be partially responsible."
Register for free to continue reading
Registration is a free and easy way to support our truly independent journalism
By registering, you will also enjoy limited access to Premium articles, exclusive newsletters, commenting, and virtual events with our leading journalists
Already have an account? sign in
Join our new commenting forum
Join thought-provoking conversations, follow other Independent readers and see their replies