Israeli officials fear their classified information could be leaked to Russia by Donald Trump's administration
American intelligence allegedly warned Israeli counterparts secret  information passed to White House could be sent to Putin and Iran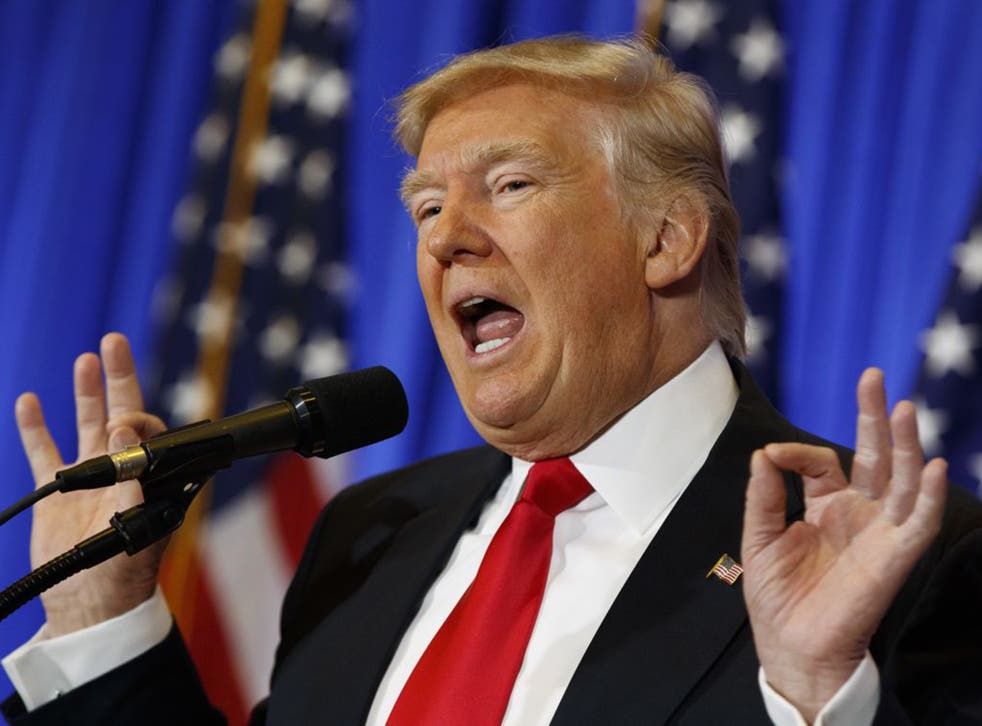 Israeli officials fear that sharing classified documents with the US could lead to them being leaked to Russia by member's of Donald Trump's administration and then passed on to Iran.
US intelligence has had access to some of Israel's most top-secret information for the past 15 years.
But some Israeli officials fear that this could be compromised after Mr Trump is sworn is sworn in next week, according to one of the country's newspapers, Yedioth Ahronoth.
The President-elect is understood to have close ties with the Kremlin and Russian President Vladimir Putin, who in turn is on good terms with officials in Iran - which is hostile to Israel.
Israeli journalist Ronen Bergman reports that a secret meeting took place recently between Israeli and American intelligence officials.
American officials felt despair at Mr Trump's election and claimed that President Putin had "leverage pressure" over Trump, security sources reportedly told him.
It was recently revealed that a classified briefing on Russian hacking given to both President Barack Obama and his successor included allegations that Mr Trump has direct contact with the Kremlin before and during the 2016 presidential election. Russia was also said to hold compromising information about the incoming US President.
The briefing referred to details of Mr Trump "perverted sexual acts" involving prostitutes during an event that allegedly took place in a hotel room in Moscow. It was suggested that the information could have be used to blackmail Mr Trump.
But Mr Trump has repeatedly denied the allegations and slammed them as "fake news".
However, a source told Mr Bergman that American intelligence officials warned their Israeli peers to "be careful", when transferring classified information to the White House and to the National Security Council (NSC), which is subject to the president.
World reaction to President Trump: In pictures

Show all 29
The Americans allegedly told the Israelis they should avoid sending any secret information to the US until it is made clear Mr Trump is not being blackmailed and has no inappropriate links with Russia in order to avoid any possibility the information could reach Iran.
Despite secret talks since 2013 between the US and Iran over a nuclear deal, Israel's intelligence on Iran continued to be passed to US officials and the leakage of these documents would be a cause for concern for Israel.
Since early 2000, Israelis and American intelligence services have worked together to protect Israel's national security.
From 2008, the cooperation became exhaustive and included sharing all information and exposing sources and methods of action.
Join our new commenting forum
Join thought-provoking conversations, follow other Independent readers and see their replies