American-supplied Syrian rebels handed over equipment to al-Qaeda affiliate, admits US military
New Syrian Force purportedly exchanged equipment 'in return for safe passage within their operating area'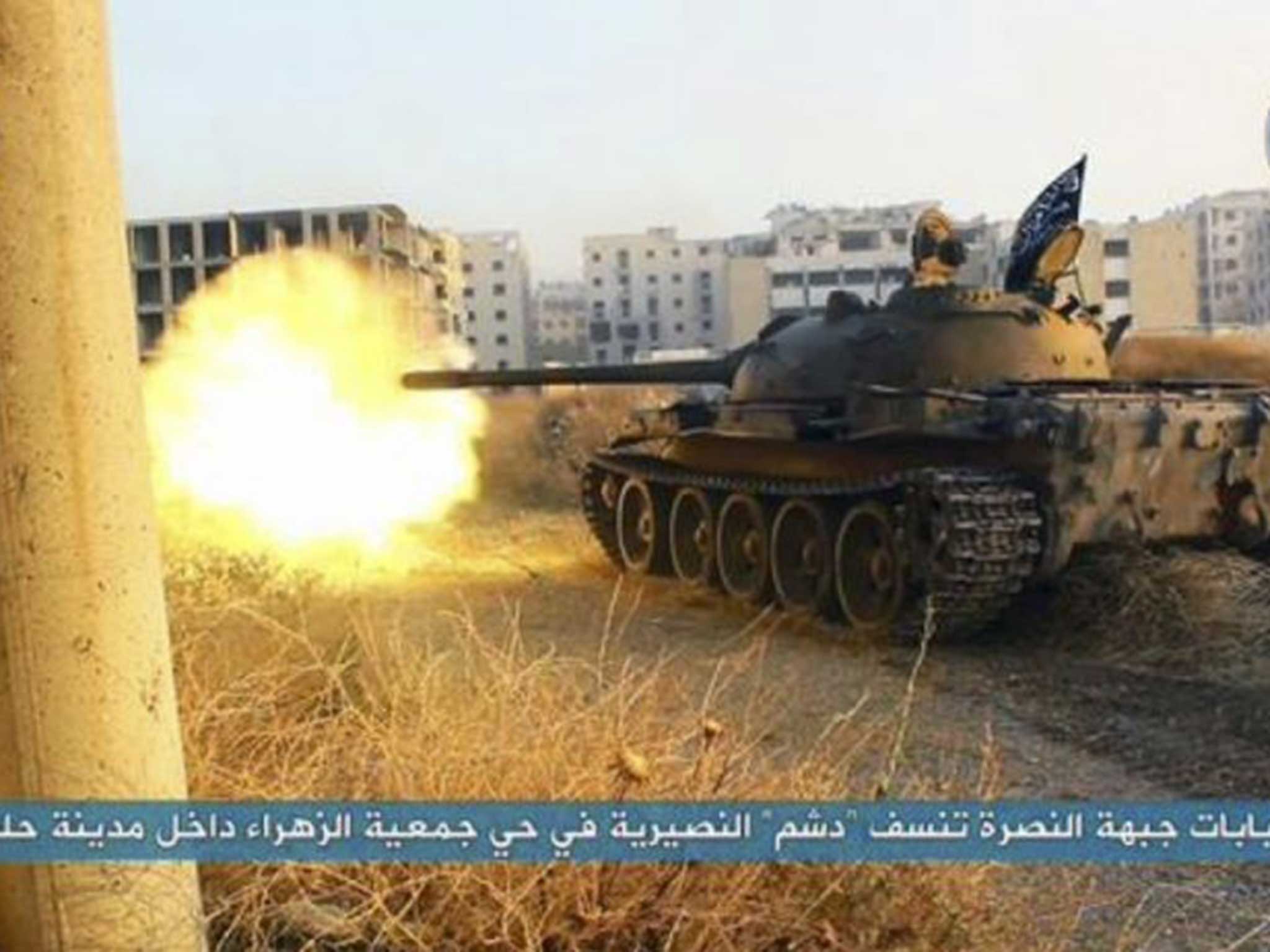 US military officials have admitted that Syrian rebels trained and supplied by American forces handed over weaponry to an al-Qaeda-affiliated group.
It follows denials from the US Central Command (CENTCOM) earlier this week that the New Syrian Force (NSF) – a rebel military group sanctioned by the US – had exchanged arms with the al-Nusra Front, an al-Qaeda-affiliated group operating in Syria, in return for safe passage.
The claims originated from a series of tweets posted on an al-Nusra Front Twitter account which appeared to show the terror group in possession of US weapons.
While US officials initially denied the claims – telling reporters the images shared were "false" – yesterday they were forced into an embarrassing turnaround.
"Unfortunately, we learned late today that the NSF (New Syrian Forces) unit now says it did in fact provide six pickup trucks and a portion of their ammunition to a suspected al-Nusra Front (group)," Pentagon spokesman Captain Jeff Davis said.
Central Command, which oversees efforts against Isis, said the exchange on 21st and 22nd September equated to "roughly 25 per cent" of the issued equipment.
A statement continued the supplies were exchanged "purportedly in return for safe passage within their operating area".
"If accurate, the report of NSF members providing equipment to al-Nusra Front is very concerning and a violation of Syria train-and-equip programme guidelines," spokesperson Colonel Patrick Ryder said in a statement.
It is the latest blow to a $500 million (£329m) initiative, now running for a year, to arm and train local moderate militia forces.
General Lloyd Austin admitted earlier this month only four or five US-trained fighters were operated within the country – just 0.1 per cent of what the Pentagon had envisaged.
The latest revelation may strengthen calls to scale back the programme, with US officials recently pointing to the successes of Syrian Kurdish forces.
Join our commenting forum
Join thought-provoking conversations, follow other Independent readers and see their replies