Donald Trump signifies he will end US support for Syrian rebels despite their pleas to him for help
President-elect appears to reiterate his position that an alliance with Syrian and Russian governments to defeat Isis is his preferred way forward in the Syrian conflict 
Saturday 12 November 2016 12:03 GMT
Comments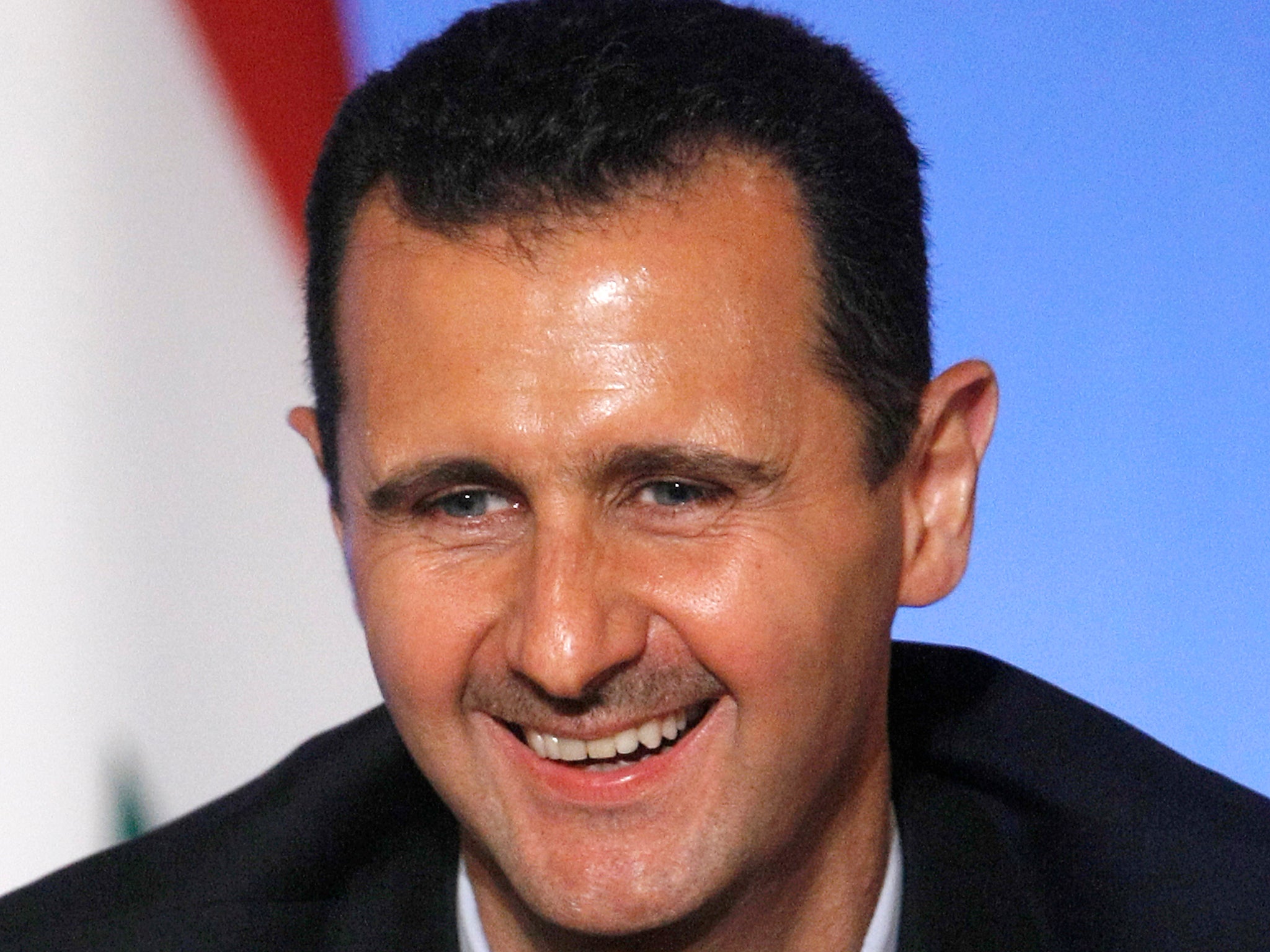 President-elect Donald Trump has reaffirmed his campaign trail position that assisting the Syrian government in fighting Isis should be the US' main objective in Syria, despite appeals from rebels for continued help in their fight against President Bashar al-Assad.
"I've had an opposite view of many people regarding Syria. My attitude was you're fighting Syria, Syria is fighting Isis, and you have to get rid of Isis," he said in a wide-ranging interview with the Wall Street Journal on Friday.
Mr Trump has stated that while he "did not like [Mr Assad] at all", shoring up his regime is the best way to stem the extremism that has flourished in the chaos of the civil war and threatens the US.
He has also been emphatic about mending ties with Russia, Syria's long-standing ally and military backer in the conflict.
"Russia is now totally aligned with Syria, and now you have Iran, which is becoming powerful, because of us, is aligned with Syria… Now we're backing rebels against Syria, and we have no idea who those people are," he told the Journal, referring to the hardline Sunni Islamist elements present in rebel ranks. If the US attacks Mr Assad, "We end up fighting Russia," he added.
Mr Trump's shock victory in the US election this week was welcomed by Moscow and Tehran, as well as Damascus, where aides to Mr Assad were cautiously optimistic in interviews on Thursday. The president is "ready" to cooperate with Mr Trump going forward, they said.
To date the US has tacitly supported rebels in Syria both logistically and financially, along with Turkey and Gulf allies Saudi Arabia and Qatar.
The long-standing US position has been that Mr Assad must be removed from power and democratic elections take place to end the complex and multisided conflict, now in its sixth year.
Mr Assad's military strategy - including air strikes targeting civilian infrastructure, siege tactics and alleged use of chemical weapons - has been responsible for far more civilian deaths since 2011 than rebel groups or Isis militants, analysts and monitors say.
Democrat nominee Hillary Clinton had proposed a no-fly-zone over Syria, a position rebels had been hopeful could stem the aerial attacks that have turned the tide of the war in Mr Assad's favour since Russia began lending the Syrian government military support in September 2015.
World reaction to President Trump: In pictures
Show all 29
After Mr Trump's victory this week, the main Syrian opposition group the Syrian National Coalition (SNC) reached out to his staff asking him to protect civilians.
President Anas Al-Abdah said the SNC had sent Mr Trump its congratulations and was in touch about a "comprehensive new approach" to Syria.
The US must "establish peace in our region and to find fair and swift solutions for the threat of terrorism... especially the state terrorism practiced by the Syrian regime against the Syrian people," Riad Hijab, head of the opposition High Negotiations Committee, said in a statement on Wednesday.
Other rebels on the ground were less enthusiastic, predicting more bloodshed no matter what Mr Trump's policy ultimately ends up being on a war which has killed more than 400,000 people to date and driven half the Syrian population from their homes.
"I guess most Syrians are reacting in a similar way today, trying to hide their disappointment by making [jokes]," said Wissam Zarqa, a rebel media activist in besieged east Aleppo.
"We live in hope... but the only bright side to this is that we will not live on false promises now," he added, referring to the international community's inability to stop Russian air strikes on the area's 250,000 trapped civilians.
"With [US President] Obama, we had enough of his false promises and fake red lines."
Abu Hamed, head of the military council of rebel group Liwa al-Haq Brigade, was similarly dismissive. "The Americans were never honest with us," he said, speaking from Hama. "They left us in a quagmire that drowned the Syrians... everyone is trading with our blood and suffering."
Join our commenting forum
Join thought-provoking conversations, follow other Independent readers and see their replies