US-backed Syrian rebels claim Russian warplanes have hit their positions
The claim came as the United States and other Western countries scrambled to verify what targets had been struck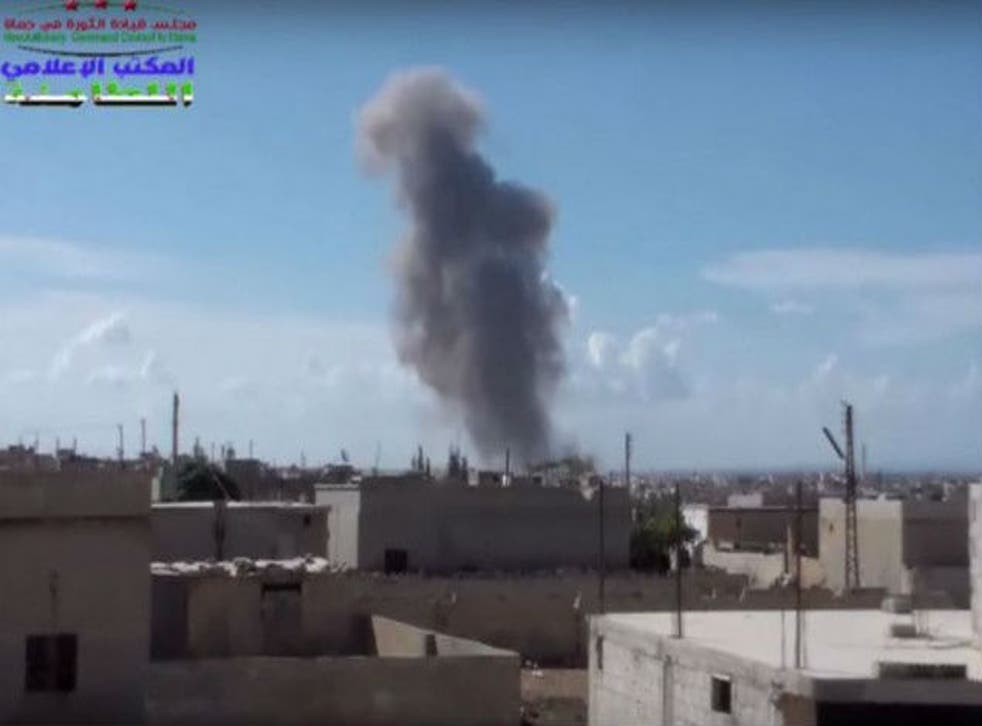 A rebel group in Syria said to be backed by the US, claimed that Russian warplanes have hit its positions in the centrre of the country.
The group, known as Tajamu Alezzah, wrote with heavy sarcasm on Twitter on Wednesday that "eradicating terrorism appears to begin with attacks" on its locations in the central city of Latamna in the province of Hama, according to the Associated Press.
The group, which boasts of having TOW missiles, did not provide specific details on the targets or how it can ascertain the strikes were by Russian jets.
Over the last few years, Washington has equipped and trained a number of so-called moderate Syrian rebel groups but most have been crushed by al-Qaida's affiliate in Syria, or Isis.
A senior US official said Russia's airstrikes in Syria did not appear to be targeting the Islamic State group, also known as Isis, but other opposition groups fighting against Syrian President Bashar Assad.
The official said Isis militants were not in the western part of the country, beyond Homs, where the Russian strikes were directed.
The official was not authorised to discuss the Russian airstrikes publicly so spoke on condition of anonymity, the AP said.
Russia notified the U.S. about the impending airstrikes through the embassy in Baghdad about an hour before they started, the official said.
According to the official, there were no conflicts with the Russian strikes, and they had no impact on the coalition missions, which are primarily in the north and east.
The US is still trying to assess the damages of the Russian strikes.
US efforts to train and equip so-called moderate rebel forces in Syria has run into repeated problems and the Pentagon said earlier this month that it was now intending to overhaul that plan.
Register for free to continue reading
Registration is a free and easy way to support our truly independent journalism
By registering, you will also enjoy limited access to Premium articles, exclusive newsletters, commenting, and virtual events with our leading journalists
Already have an account? sign in
Register for free to continue reading
Registration is a free and easy way to support our truly independent journalism
By registering, you will also enjoy limited access to Premium articles, exclusive newsletters, commenting, and virtual events with our leading journalists
Already have an account? sign in
Join our new commenting forum
Join thought-provoking conversations, follow other Independent readers and see their replies