Vice News journalists released by Turkish authorities - but local fixer still in custody
Britons Philip Pendlebury and Jake Hanraham were arrested last month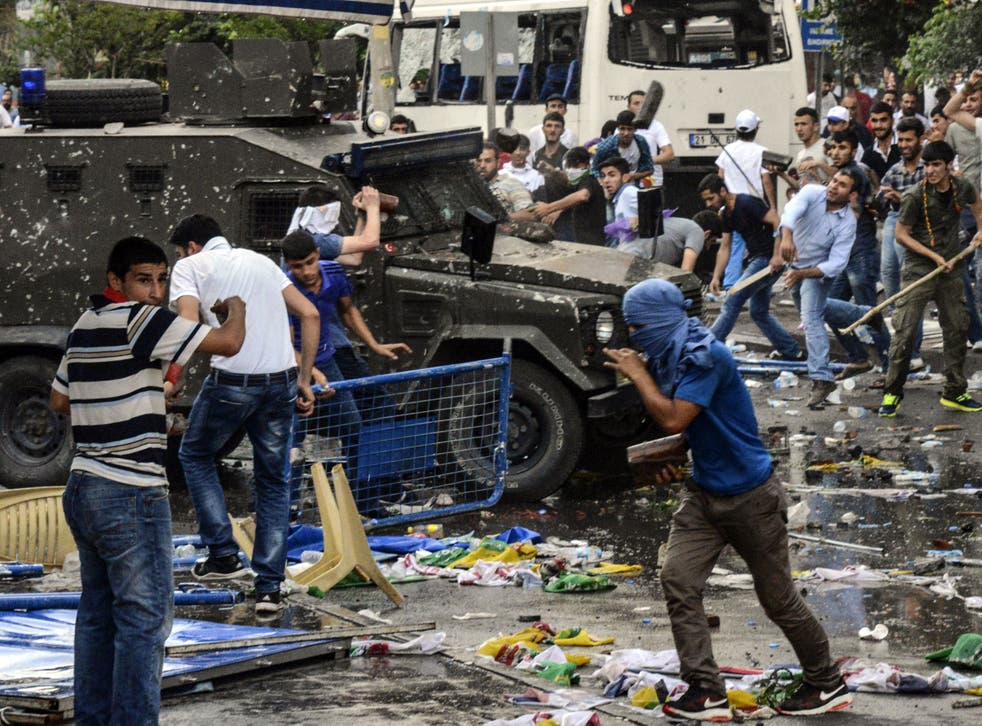 Two British journalists who were arrested by the Turkish authorities while covering a protest for Vice News have been released, their employer has confirmed.
Philip Pendlebury and Jake Hanrahan, along with their Turkey-based Iraqi translator and fixer Mohammed Rasool, were arrested on 27 August in Diyarbakir, south-eastern Turkey.
A Turkish official, speaking on condition of anonymity, told the Associated Press the two British reporters were released but said their colleague remains in custody.
Vice said it had received confirmation for the UK Foreign Office that Hanrahan and Pendlebury had been released.
The organisation said that while it was "grateful" for the news, it was "deeply worried by reports that [Rasool] has had his appeal of release rejected by the Turkish government".
"Rasool is an experienced journalist and translator who has worked extensively across the Middle East with VICE News, Associated Press, and Al Jazeera," Vice said in a statement.
"We call on the Turkish authorities for a swift end to this unjust detainment and to grant his immediate release."
The three men were charged by a Turkish court with "working on behalf of a terrorist organisation" and their lawyer alleged the journalists were interrogated by authorities over their alleged links to Isis and Kurdish militants.
All of the men deny the charges, which Vice News have labelled "baseless and alarmingly false".
They were arrested while filming a clash between Kurdish and government forces in the south-east of the country. Kurdish groups within Turkey are agitating for a separate state and components have been designated a terror organisation by the government.
Scores of people have been killed in fighting to the south of the country.
Join our new commenting forum
Join thought-provoking conversations, follow other Independent readers and see their replies