War against Isis: Two Britons travel to Syria to fight Islamic State
Reports indicate that the two men, one a former British Army soldier, have travelled to Middle East to fight alongside Kurdish forces
Ian Johnston
Monday 24 November 2014 10:00 Comments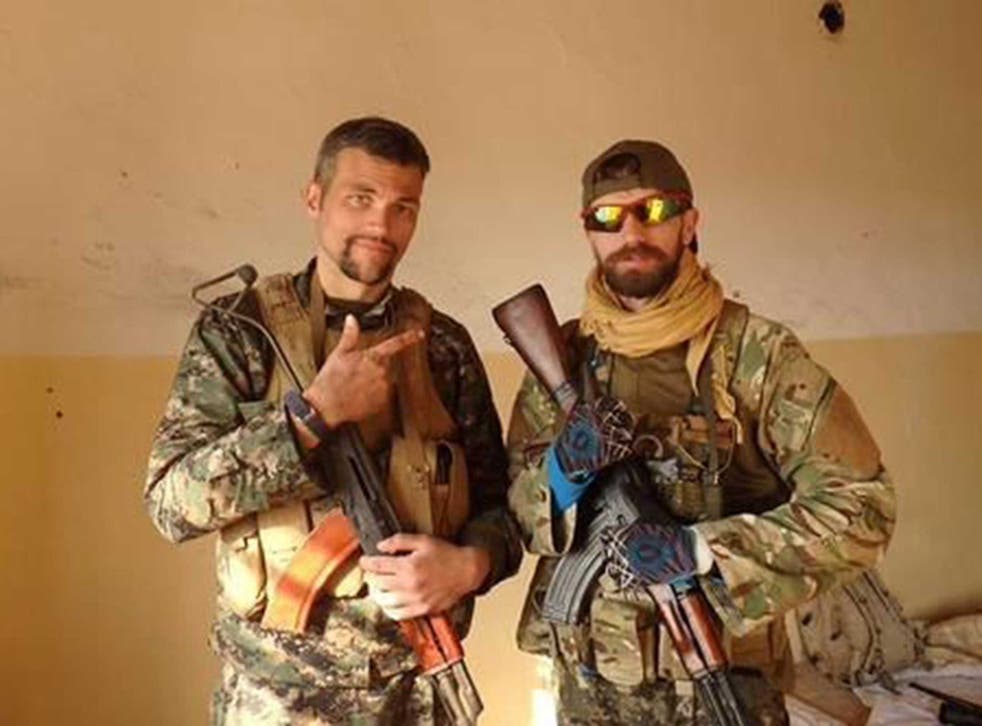 Two British men appear to have gone to Syria to help Kurdish forces defend the besieged city of Kobani from Isis, according to a report.
Jamie Read, of Newmains, North Lanarkshire, and James Hughes, from Malvern, Worcestershire, believed to be a former British soldier, are apparently in the Kurdish region of Syria, an American called Jordan Matson told The Observer newspaper. Mr Matson reportedly recruited the two Britons for a force known as the "Lions of Rojava".
On his Facebook page on Thursday, Mr Read, who says he has trained with the military in France, wrote about what appeared to have been an intense firefight.
"James on me, f*** this, we're bugging out now, right let's move," he wrote, apparently quoting what he had said earlier. He added: "S*** hit the fan, my ass was going 5 to 10 lol."
Mr Matson replied using Mr Read's nickname: "I was with 'The Beard' for his cherry being popped at being shot at … It's always interesting the first time you have a bullet fly past your head."
And Mr Read then said: "Cheers bro would be lost without you."
Colonel Richard Kemp, a former British Army officer, told ITV News that the men were not mercenaries.
"I think 'mercenary' can sometimes be seen as a pejorative term because it suggests people are going out to commit violence for money alone," he said.
Britain at War: Opinions on the ground

Show all 8
"I understand in the case of these individuals that they are doing it for ideological purposes."
In August, Mama Kurda, 26, a hairdresser from Croydon, told the Daily Mirror he had joined Kurdish forces to fight Isis in Iraq.
"I am proud to be British and fighting against terrorists to help defend the UK," he said.
Register for free to continue reading
Registration is a free and easy way to support our truly independent journalism
By registering, you will also enjoy limited access to Premium articles, exclusive newsletters, commenting, and virtual events with our leading journalists
Already have an account? sign in
Join our new commenting forum
Join thought-provoking conversations, follow other Independent readers and see their replies