War has left Syria 'on brink of economic collapse'
Groups such as Isis have established their own administrative structures
George Devereau
Monday 22 June 2015 23:26 Comments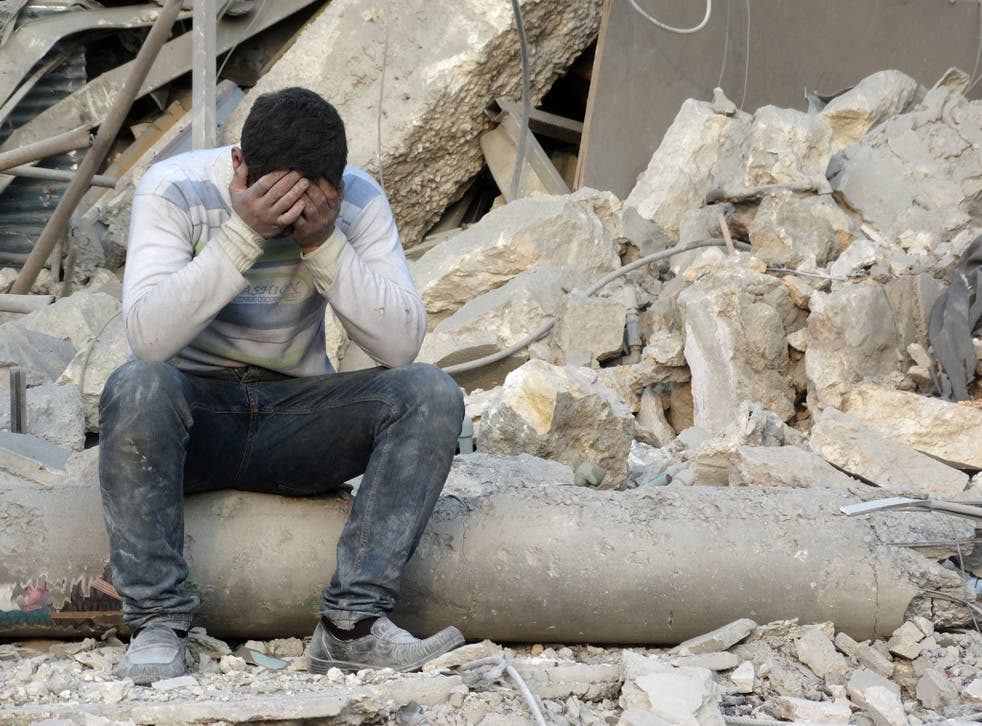 Syria is heading towards economic collapse after four years of war, a report by a leading British think-tank says.
In a report published today, Chatham House says that the Syrian economy has retracted by over 50 per cent in real terms, the Syrian pound has lost 80 per cent of its value and inflation has averaged 51 per cent.
Outward migration and an estimated 250,000 deaths have caused Syria's population to fall by more than 15 per cent, from 21 million to 17.5 million.
With a sharp drop in output in the energy and manufacturing sectors, agriculture now accounts for a greater percentage of the nation's overall output, Chatham House said. But overall food production has fallen sharply due to the conflict. David Butter, the author of Picking up the Pieces, said the economic failure could lead to military collapse within the Syrian army.
"During the first half of 2015 the regime has shown increasing signs of strain on both the military and the economic fronts," he said. "This gives rise to the question as to whether a dramatic worsening in the economic situation may be the catalyst for the regime's military collapse or for an externally imposed political settlement against Assad's wishes, or whether further military setbacks might be the catalyst for the regime's economic collapse."
Top 10 world's unhappiest countries

Show all 10
The Syrian regime has suffered several setbacks in recent months, including the loss of the city of Idlib to an alliance led by the al-Qaeda-linked Jabhat al-Nusra. A recent recruitment drive failed to raise enough new men for the army, and the government is relying on foreign fighters to fill its ranks.
The Chatham House report said that while Syria continues, in some capacity, to operate under central government in Damascus, its economic reach has diminished severely.
Groups such as Isis have established their own administrative structures, resulting in a 'war economy' in which the government's control has weakened. This has led to an increased reliance on foreign aid, particularly from Iran, whose credit and oil supplies enable imports of commodities and equipment into Syria, but which come with political and economic conditions.
Register for free to continue reading
Registration is a free and easy way to support our truly independent journalism
By registering, you will also enjoy limited access to Premium articles, exclusive newsletters, commenting, and virtual events with our leading journalists
Already have an account? sign in
Join our new commenting forum
Join thought-provoking conversations, follow other Independent readers and see their replies