War on Isis: Tunisian PM says Britain has a responsibility to protect nation from militants
Exclusive: Habib Essid blames Western intervention for destabilising Libya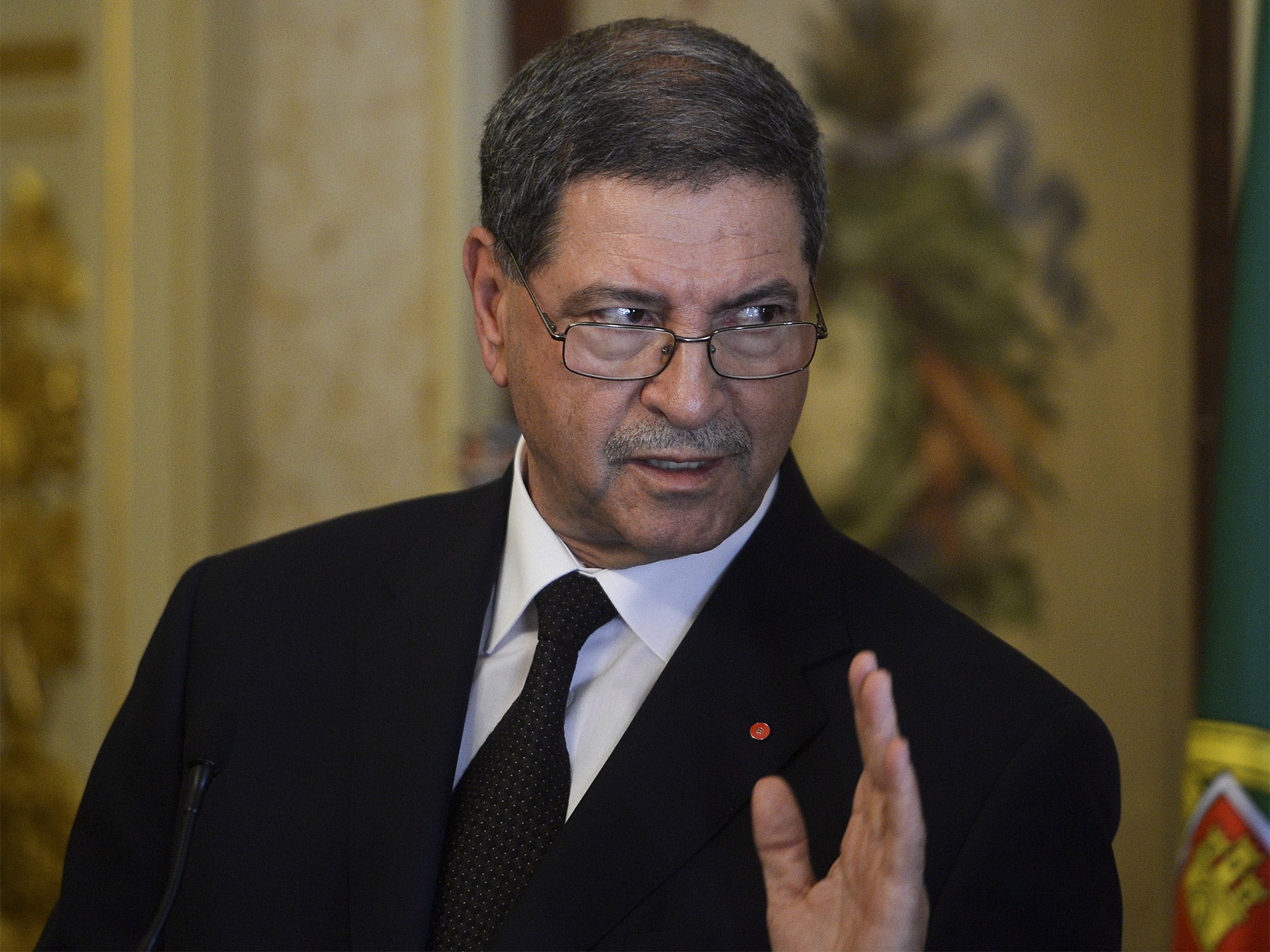 Britain has a responsibility to stop Isis from infiltrating Tunisia, the country's Prime Minister has said, because the UK is partly to blame for creating the violent chaos that allowed the extreme Islamist movement to flourish in neighbouring Libya.
In an interview with The Independent, Habib Essid blamed Western intervention in Libya, which helped bring about the downfall of Colonel Muammar Gaddafi in 2011, for destabilising that country and leaving his nation more vulnerable to terrorism.
He spoke as British police said the attack in the Tunisian resort of Sousse in June that left 30 British tourists dead was almost certainly linked to a mass shooting at the Bardo Museum in Tunis in March.
Mr Essid said the UK and France, which led the air campaign against Gaddafi's forces, were not solely to blame for the current turmoil in Libya, but they had been "part of the problem". Asked if this meant Britain and France had a responsibility to help Tunisia police its border with Libya, he said: "They have responsibility. Terrorism has no borders."
However Mr Essid stressed that Tunisia was "against all military intervention in Libya". "We consider that the current situation is the result of the [2011] intervention, which created chaos. The solution must be a political solution," he said.
Safeguarding his country's fledgling democracy also had a wider significance, he argued. "It's the only success story of the Arab Spring. The success of Tunisia is important for everyone," he said.
The Sousse and Bardo shootings, which killed a total of 60 people, have both been claimed by Isis. Commander Richard Walton, of the Metropolitan Police, said there were "strong" links between the two attacks.
Join our commenting forum
Join thought-provoking conversations, follow other Independent readers and see their replies