'We'd do anything for Israel, but we don't do that,' say Mossad's female secret weapons
For the first time in Israeli history, five agents have been allowed to give interviews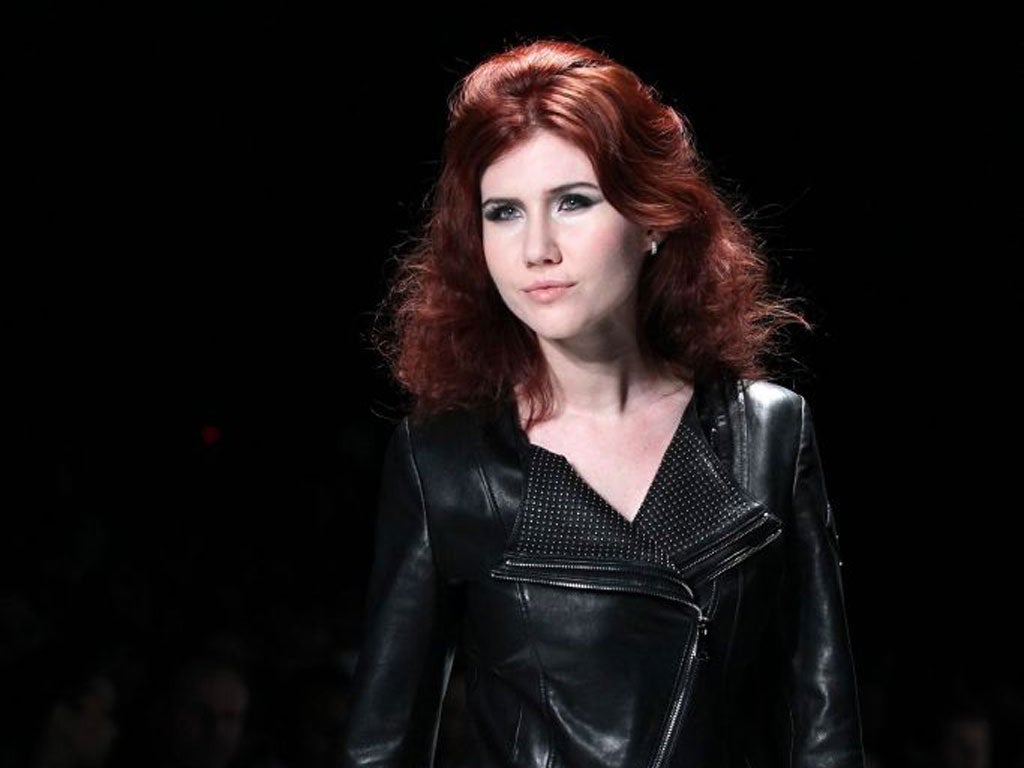 When it's time for Ella, a 38-year-old wife and mother, to go to work, she slips out before her family wake up.
"I leave a secure home, my husband and three small children sleeping safely in their beds with tears welling in my eyes and a growing lump in my throat," says Ella, whose surname is an Israeli state secret and whose first name is probably something else entirely.
"Ella" is an agent of the Mossad, Israel's feared foreign secret service. For the first time in Israeli history, Ella and four colleagues have been allowed to give interviews.
Their rare comments in the Hebrew-language magazine Lady Globes were published this week as details emerged in The New Yorker of one of the Mossad's greatest triumphs, the exposé of a Syrian nuclear-weapons facility in 2007 that Israel later destroyed.
The role of female Mossad agents emerged in 1986 when "Cindy" lured smitten nuclear whistleblower Mordechai Vanunu from London to Italy, where he was drugged, kidnapped and shipped secretly to Israel and spent 18 years in prison.
The secret sisterhood admit that they often feel they are "living in a movie, on a constant high" but are at pains to dismiss the idea that they are merely sexual weapons.
"A man who wants to gain access to a forbidden area has less chance of being allowed in. A smiling woman has a bigger chance of success," Yael, a Mossad legend, tells Lady Globes.
"We use our femininity because any means is valid," says Efrat, another agent. "But even if we think that the way to advance the mission is to sleep with [Iranian President Mahmoud] Ahmadinejad's chief of staff, no one in the Mossad would allow us to do it. Women agents are not used for sexual purposes. We flirt, but the line is drawn at sex."
Only a tiny percentage who apply to join the Mossad are accepted. Of the thousands who apply, most are weeded out by the screening process. Half the candidates who begin the final two-year training course are rejected, including decorated graduates of Israel's top military-commando units.
"Someone who can't handle the pressure or whose interpersonal skills are not very good will be thrown off the course," Yael says. "There are some very talented people who begin sweating or stuttering or blanking out. That's a no-go."
In an equally rare departure from protocol, Mossad chief Tamir Pardo tells Lady Globes that there are an equal number of men and women field agents. "Women have a distinct advantage in secret warfare because of their ability to multitask," Mr Pardo says, adding that women are better at playing a role and superior to men when it comes to "suppressing their ego in order to attain the goal".
"Women are gifted at deciphering situations. Contrary to stereotypes, you see that women's abilities are superior to men in terms of understanding the territory, reading situations, spatial awareness. When they're good, they're very good."
"As for overcoming fear, we're all afraid. Fear crosses gender lines," Mr Pardo says.
Behind enemy lines: Women spies
Anna Chapman
The "real-life Bond girl" was arrested and deported from the United States in 2010, accused of being one of 10 Russian sleeper agents. Far from leading a quiet life once back in Russia, she received a medal from then-President Dmitry Medvedev and praise from then-Prime Minister Vladimir Putin, and now has a career as a television presenter and model.
Eileen Nearne
One of 39 British women parachuted into France as agents in "Churchill's secret army" during the Second World War, Nearne played a key role in preparing the French Résistance ahead of the D-Day landings in June 1944. She helped to recruit more than 14,000 agents for espionage and sabotage missions behind enemy lines, and was later awarded the Croix de Guerre by the French government. She died in 2010, aged 89.
Mata Hari
Born Margaretha Geertruida Zelle in the Netherlands, Hari had gained fame as a dancer and courtesan before the First World War. She was accused by the French authorities of spying for Germany, court-martialled and executed by firing squad in 1917. A French intelligence report said she had admitted sending "general information" to the Germans but not military secrets.
Join our commenting forum
Join thought-provoking conversations, follow other Independent readers and see their replies