Mother detained in Dubai with daughter 'over glass of wine on flight' allowed to return to UK
Ellie Holman pleased 'nightmare is coming to and end' after charges dropped
Tom Embury-Dennis
Friday 24 August 2018 13:45 Comments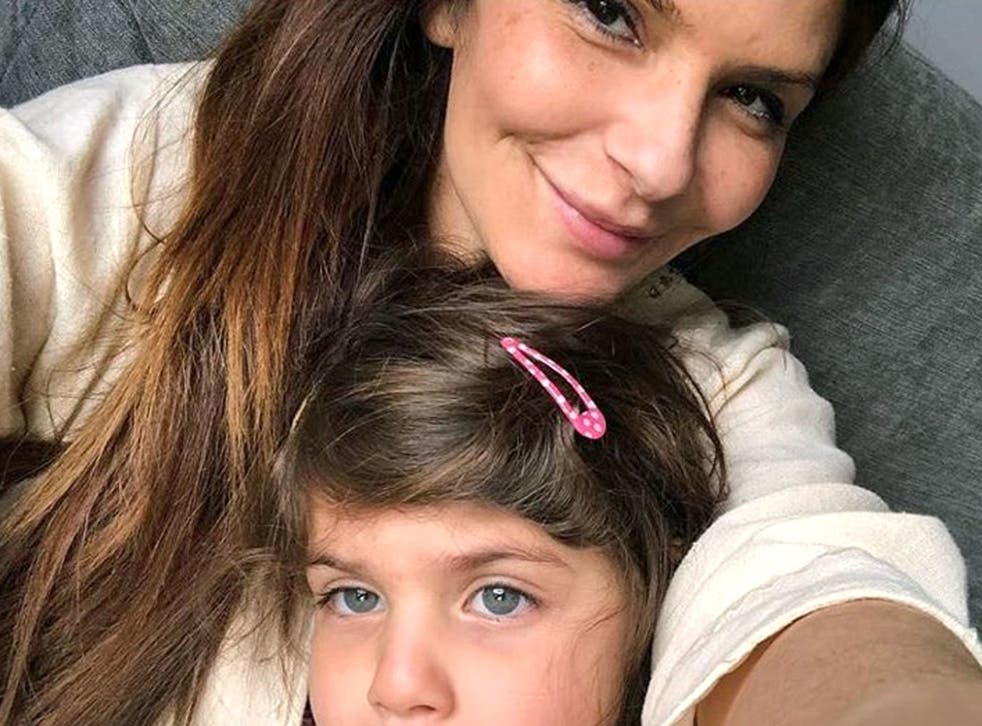 A mother detained in Dubai with her four-year-old daughter allegedly for drinking a complimentary glass of wine on a flight from London has been given the all-clear to return to the UK.
Ellie Holman, a Swedish dentist who lives in Kent with her partner and three children, said she was pleased the "nightmare is coming to an end" after charges against her were dropped.
Dr Holman faced an uncertain future after being arrested on 13 July having drunk one glass of wine on her eight-hour Emirates Airline flight to Dubai.
After landing, the 44-year-old says she was questioned about her visa and asked if she had consumed alcohol, before being taken into custody.
Dr Holman and her daughter Bibi were reportedly denied food, water and access to a toilet at the beginning of their ordeal when they were held in a cell together for three days.
She was faced with detainment in Dubai for up to a year while awaiting a court hearing, but human rights group Detained in Dubai confirmed the charges had been dropped.
Dr Holman said: "I am shocked and excited to be returning home to England and that this nightmare is coming to an end.
UN asked to intervene over Dubai ruler's daughter Sheikha Latifa bint Mohammad al-Maktoum 'being detained against her will' after failed escape from UAE
"When I answered the phone this morning and was told that I was being let go and needed to collect my passport, I couldn't believe it and wondered if it was a trap.
"Radha (Stirling, Detained in Dubai chief executive) told me to go ahead and collect my passport, that this has happened before.
"They apologised on behalf of the immigration official and was told that I was free on Sheikh Mohammed's orders and welcome to return to Dubai. They helped me to arrange flights out of the country.
"This situation has cost us tens of thousands and we have had to use all of our savings, which is devastating to us."
Dr Holman and Bibi were travelling to Dubai for a five-day break to visit friends, having visited a number of times before.
In a statement, Ms Stirling said: "We are very happy for Dr Holman that the government of Dubai decided not to pursue the charges they brought against her for consuming the complimentary glass of wine provided by their own government-owned airline.
"Obviously this case never should have happened, and Dr Holman and her four-year-old daughter should never have been detained and mistreated.
Dubai's new £3bn theme park

Show all 6
"She should not have suffered the considerable financial loss incurred by her detention, and her daughter should never have been subjected to this needless trauma.
"However, the fact is, this case was not a 'mistake'; it was perfectly in keeping with the confused laws of the UAE pertaining to alcohol, and what should never have happened will inevitably happen again to another unsuspecting traveller who accepts a free alcoholic beverage from Emirates Airlines on a flight to Dubai.
"Dismissing the case of Dr Holman does not resolve the problematic policies in the UAE that allowed this case to happen; and tourists must understand that they still face serious risk of prosecution in Dubai for any number of offences that they may not even know are offences.
"They will offer you alcohol on their airline, and arrest you at the airport for accepting it. This can only be regarded as such a deliberate attempt to misrepresent UAE rules on alcohol that it amounts to entrapment.
"So while we are happy for Dr Holman, we continue to fear for other travellers to and through the UAE who may well find themselves in legal trouble through no fault of their own."
Dubai's Attorney General, Issa Al Humaidan, has, however, questioned her claim that she was stopped for having a glass of wine on the flight and said Dr Holman had arrived in Dubai with a Swedish passport that expired in June this year.
"She was advised by the immigration officer that she could not enter the country with an expired passport. She then produced an Iranian passport, and was informed by the officer that she could enter the country by issuing a new temporary visa, which allowed a 96-hour stay, and had to change her departure flight according to the new visa." Mr Al Humaidan said she "refused angrily due to the additional payment fees the process would require, and proceeded to verbally insult the immigration officer and take photos of the officer via her phone".
He said charges of "profanity and photographing a government official at the border crossing, a restricted area" were issued against Dr Holman, and that she and her daughter spent less than 24 hours in the airport security office where services were provided to them.
"The prosecution decided to drop the charges against Ellie Hollman and to deport her instead," he said.
Additional reporting by PA
Register for free to continue reading
Registration is a free and easy way to support our truly independent journalism
By registering, you will also enjoy limited access to Premium articles, exclusive newsletters, commenting, and virtual events with our leading journalists
Already have an account? sign in
Join our new commenting forum
Join thought-provoking conversations, follow other Independent readers and see their replies