Women attacked for trying to watch football match in Iran
'Once again the Iranian authorities are persecuting women simply for their love of football,' says campaigner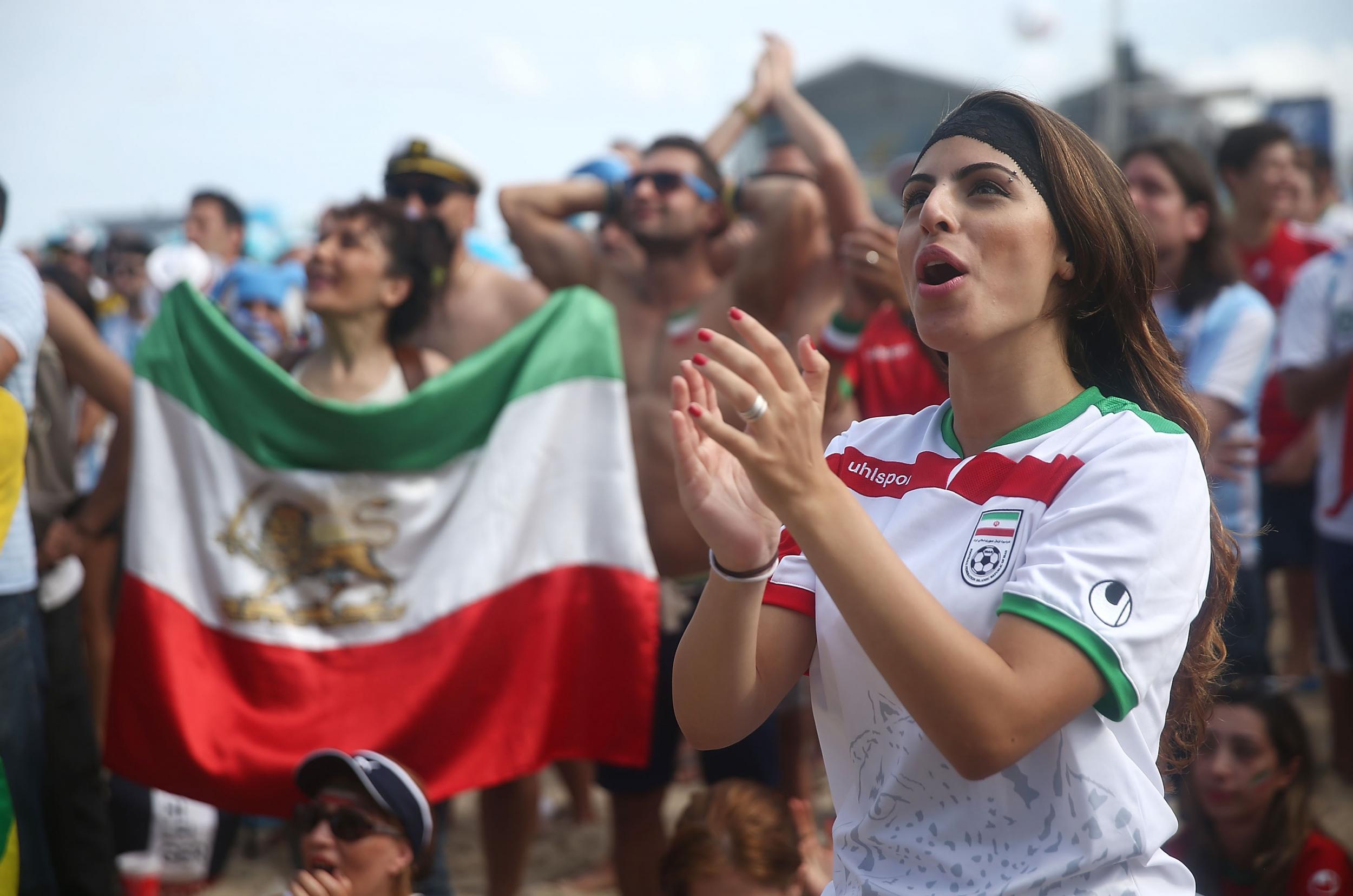 As the Women's World Cup kicks off, female football fans in Iran's capital have been attacked by security guards for trying to watch a men's football match between Iran and Syria.
The women managed to buy tickets to watch the game after the official website of the Iranian football federation initially put tickets on sale without blocking the option for women, despite the fact Iranian women are forbidden from watching football matches.
However, the federation then blocked the option for women to buy tickets the next day, without providing any explanation.
While Iranian wom​en were blocked from entering the stadium and violently attacked by the state security force despite holding tickets, Syrian women were allowed to enter.
At least two of those women were arrested and taken into custody but their fate remains unknown, according to the women's committee of the National Council of Resistance of Iran.
Several of the women who were attacked were interviewed by the sports reporter of the state-run daily Etemad.
Revolution in Iran: In pictures
Show all 11
"One of the troops placed his foot on the chest of one of the ladies, took away her cellphone and tore away her purse," one of the women said while crying. "The security forces attacked us in a raid and dragged one of the ladies on the ground."
Another woman said: "They kicked us, punched us and swore at us, without our doing anything wrong. There were several of us, women, who were waiting on the lawns outside the west gate of the stadium. We were not chanting. We were not talking. We were not even holding the Iranian flag."
Mansoureh Mills, an Amnesty International Iran researcher, said: "Once again the Iranian authorities are persecuting women simply for their love of football.
"For decades, the Iranian authorities have banned women from football stadiums – with dozens of women arrested trying to enter stadiums to watch football matches in the past year alone. The Iranian authorities should remove these discriminatory bans and allow women and girls to freely access sports stadiums without fear of violence and arrest."
According to Iran Human Rights Monitor, male security guards entered the locker room of female football players in the Iranian city of Shiraz and attacked them verbally and physically on 25 May.
Iranian female football players did not take part in this year's Women's World Cup – which is taking place in France from 7 June to 7 July – despite winning the championship games in Asia.
Female football players do not receive any type of private or public support in Iran, and are not able to draw any non-governmental or private sponsors due to women's sports not being broadcast by the state television networks.
The Football Federation Islamic Republic of Iran has had numerous warnings from Fifa in past years for banning women from going inside sports stadiums.
The federation's security manager announced there had been no change in government policy and women continue to be banned from entering sports stadiums. Federation officials and the firms in charge of selling tickets later claimed providing women with the option of buying tickets had been the result of a technical error.
Iranian women have been barred from watching stadium football matches for most of the 40 years since the Islamic Revolution. The clerical regime has been reported to have hired female security forces since August last year to deal with women who attempt to sneak into the stadium with men's make-up.
In Iran women who do not wear a hijab, or are seen to be wearing a "bad hijab" by allowing some of their hair to show, face punishments spanning from fines to imprisonment. Female athletes have to wear the hijab during competitions.
Nevertheless, there has been resistance to the enforced hijab over recent years, with some women shaving their hair and dressing as men. Many women are opposed to being forced to cover their heads and protesters have removed their hijabs and twirl them on sticks in defiance.
Join our commenting forum
Join thought-provoking conversations, follow other Independent readers and see their replies