Wonder Woman banned in Tunisia where 70% of the female population suffers from gender-based violence
Tunisia belatedly becomes third Arab nation to ban DC Extended Universe film over military past of Israeli lead Gal Gadot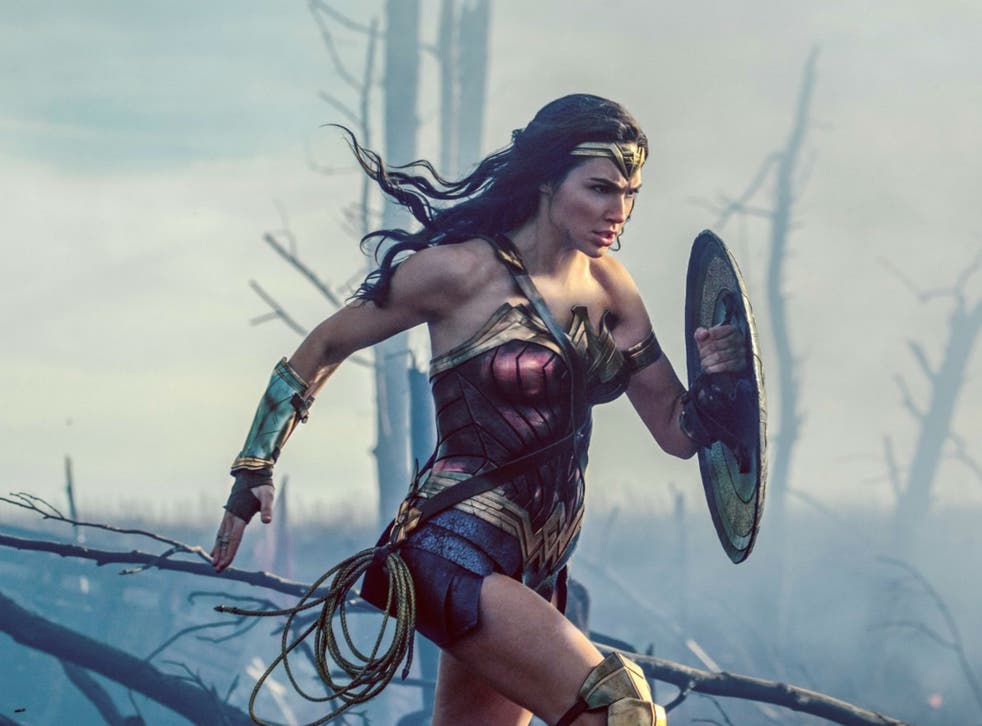 A court in Tunisia has decided to ban summer blockbuster Wonder Woman from being shown in cinemas, more than a month after it was scheduled for release.
Prosecution spokesperson Sofiene Sliti said in a statement on Wednesday that the decision to ban the US film because it stars an ex-Israel Defence Force (IDF) soldier had been made last week.
The highly anticipated film was due to screen at cinemas in Tunis in June - its worldwide release date - but was withheld after a complaint was made by the nationalist al-Chaab party, which demanded iy should be banned over lead actor Gal Gadot's military past.
Ms Godot completed two years of mandatory military service in her native Israel. Her comments on social media concerning the 2014 Israel-Hamas war - in which 1,500 Palestinian civilians lost their lives - caused particular anger.
"I am sending my love and prayers to [...] all the boys and girls who are risking their lives protecting my country against the horrific acts conducted by Hamas, who are hiding like cowards behind women and children...We shall overcome!!! Shabbat Shalom! [sic], she wrote at the time.
While Tunisia has had limited diplomatic ties with Israel since the 1950s, the film sparked new controversy over the country's relationship with the Jewish state and fresh calls for there to be "no normalisation" of relations between the two nations.
The decision follows similar moves in June from Lebanon - which is technically still at war with its southern neighbour - and Qatar.
Topless Femen activists jailed in Tunisia for indecency

Show all 4
Jordan also briefly imposed a ban on the film last month before approving it for screening.
Despite the fact films starring Ms Godot in the same role such as Batman vs Superman have previously aired in the Arab world without an issue, the hype with which Wonder Woman was anticipated, and Godot's starring role, brought the film to censors' attention.
"It's because she's the main star of this film, it freaked some people out," Anthony Sargon, a dual Lebanese-American national who runs The Comic Stash, a Beirut comic bookstore, told The Independent last month.
The bans on the film have been mourned by many who were looking forward to the female-led film, a sorely needed instance of positive representation.
In Tunisia, despite the relative successes of the 2011 Arab Spring protests, rights groups estimate that 70 per cent of women are victims of some form of physical and sexual gender-based violence.
The decision to ban the film in three markets is unlikely to cause much damage to Hollywood profits: the female-directed, critically acclaimed film is expected to smash initial box office predictions to take in $175m (£136m) worldwide.
Register for free to continue reading
Registration is a free and easy way to support our truly independent journalism
By registering, you will also enjoy limited access to Premium articles, exclusive newsletters, commenting, and virtual events with our leading journalists
Already have an account? sign in
Register for free to continue reading
Registration is a free and easy way to support our truly independent journalism
By registering, you will also enjoy limited access to Premium articles, exclusive newsletters, commenting, and virtual events with our leading journalists
Already have an account? sign in
Join our new commenting forum
Join thought-provoking conversations, follow other Independent readers and see their replies