Yemen conflict: Dozens killed at wedding following 'airstrike'
A Saudi-led coaltion has denied any involvement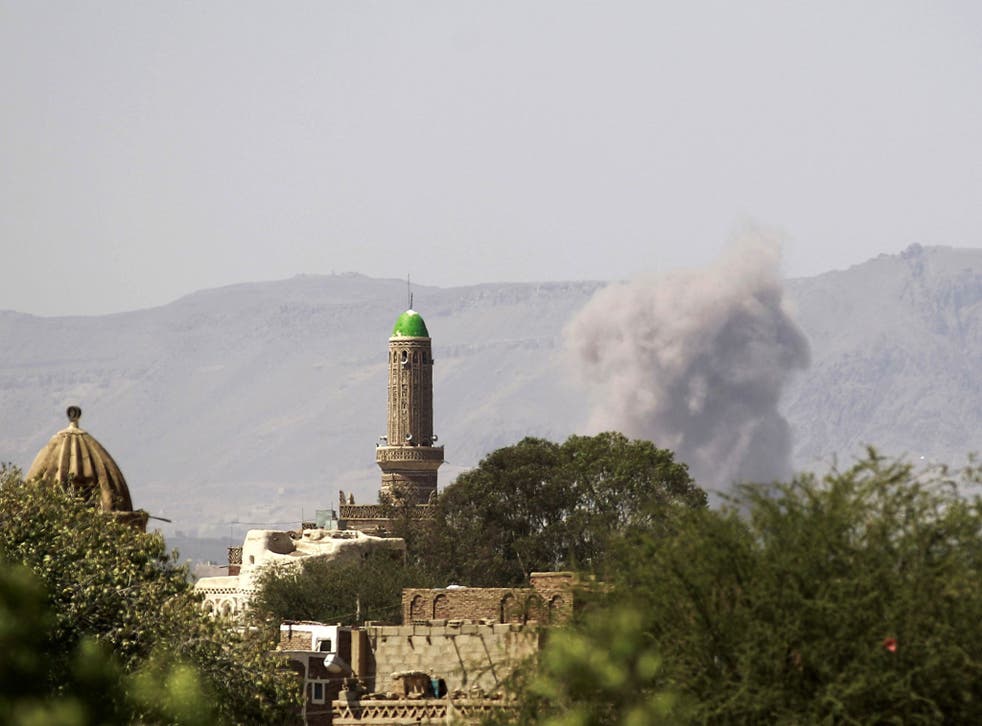 Dozens of people, including children, have died in Yemen after apparent airstrikes intended to hit Shia rebels mistakenly targeted a wedding party.
Yemen: Thirteen killed in airstrike attack on wedding party
The celebration in Al-Wahijah, a village near the strategic Strait of Bab al-Mandab, turned to tragedy when it was hit by two airstrikes.
Witnesses from the village said that the majority of the victims were women or children.
Conflicting death tolls emerged from the incident, with initial reports stating that 27 people had died being updated to 38, according to officials.
At least forty people were wounded in the apaprent airstrikes, security officials told the Press Association.
A Saudi-led, US-backed coalition of Arab states has been targeting Houthi rebel groups in Yemen since March, after militants forced President Adb-Rabbu Mansour Hadi to flee the capital Sanaa in Feburay.
A senior government official described the strikes as "a mistake".
The top 20 most dangerous cities in the world

Show all 24
However, a spokesman for the Saudi-led coalition has denied any involvement in the fatal incident.
Coalition spokesman Brigadier-General Ahmed al-Asseri told Reuters that forces have not carried out air operations in the area for three days, and branded reports "totally false."
Stating that the coalition is not responsible "every explosion that happens in Yemen" he said it "knows its responsibility and will always acknowledge a mistake if we make it."
"Take into consideration the chaotic situation in Yemen, with several armed elements and forces active around the country. Also, people sometimes cannot distinguish between canon, mortar and Katyusha (missiles)," he added.
Houthis captured Al-Wahijah, in Taiz province, in March as they advanced towards the southern port city of Aden, where President Hadi was based before he fled to Saudi Arabia.
International human rights groups have expressed concerns about the number of civilian casualties in the conflict, after the UN reported that at least 4,500 people had been killed so far.
The incident comes after helicopters attacked a village in Hajjah province, norther Yemen, killing at least 30 people including medics who were attempting to save the victims of a prior strike.
Medics and locals said the aircrafts had flown from Saudi Arabia, but authorities said the accounts were "totally false."
In August, some 36 people were killed at a water bottling plant, after 25 people were killed at a milk factory in April.
Additional reporting by Reuters and the Press Association
Register for free to continue reading
Registration is a free and easy way to support our truly independent journalism
By registering, you will also enjoy limited access to Premium articles, exclusive newsletters, commenting, and virtual events with our leading journalists
Already have an account? sign in
Register for free to continue reading
Registration is a free and easy way to support our truly independent journalism
By registering, you will also enjoy limited access to Premium articles, exclusive newsletters, commenting, and virtual events with our leading journalists
Already have an account? sign in
Join our new commenting forum
Join thought-provoking conversations, follow other Independent readers and see their replies