Yemen conflict: Leading journalist Almigdad Mojalli killed in Saudi-led coalition airstrike on rebel-held capital
Almigdad Mojalli was travelling through the southern Saref suburb when warplanes struck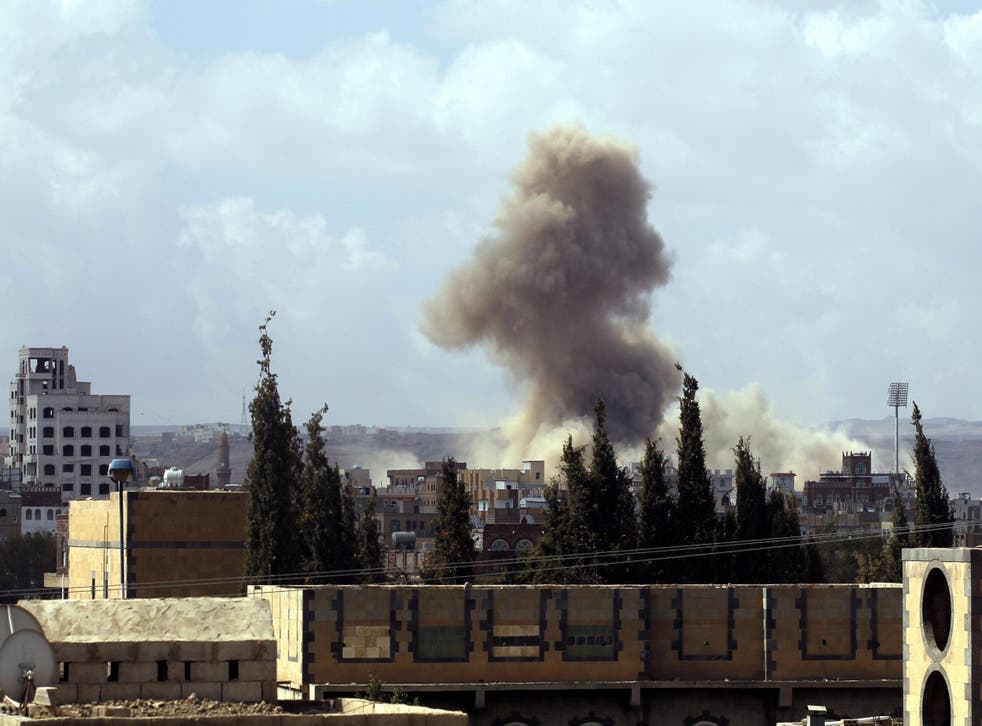 A leading Yemeni journalist has been killed in an air strike by Saudi-led coalition warplanes in the country's rebel-held capital Sana'a.
Almigdad Mojalli, whose work has been published by the Telegraph, is understood to have been travelling through the southern Saref suburb of Sana'a during an air raid.
The precise details of his death remain unclear, with the Telegraph saying Mojali's car suffered a direct missile strike, while AFP quoted photojournalist Bahir Hameed - who was in the vehicle at the time - as saying his colleague was killed by flying shrapnel caused by a strike nearby.
"Planes were hovering above when we were struck," Hameed explained.
As well as the Telegraph, Mojalli is understood to have reported for Voice Of America and the IRIN humanitarian news agency.
In a post on its official Twitter account, IRIN said: "With great sadness, we received news from the family of Almigdad Mojalli, our regular contributor in Yemen, that he was killed today."
"Almigdad was an excellent journalist, committed to neutrally & objectively telling the suffering of the Yemeni people in a brutal civil war," IRIN added. They went on to describe themselves as being "shocked by this terrible loss".
At least five journalists have been killed in Yemen in 2015, according to Reporters Without Borders.
More than 5,800 people have been killed in Yemen since the Saudi-led coalition launched its air campaign in support of the government last March.
Roughly half of those who died were civilians killed at schools, weddings, mosques and hospitals, the UN said, despite the fact the coalition is only meant to be targeting Houthi rebel fighting positions.
Join our new commenting forum
Join thought-provoking conversations, follow other Independent readers and see their replies