Yemen crisis: Aden's presidential palace and central districts fall despite week-long Saudi air campaign
The assumption had been that if the Houthi rebels could be kept from taking Aden, it would be ousted President Hadi's route back to power
Adam Withnall
Thursday 02 April 2015 19:56 Comments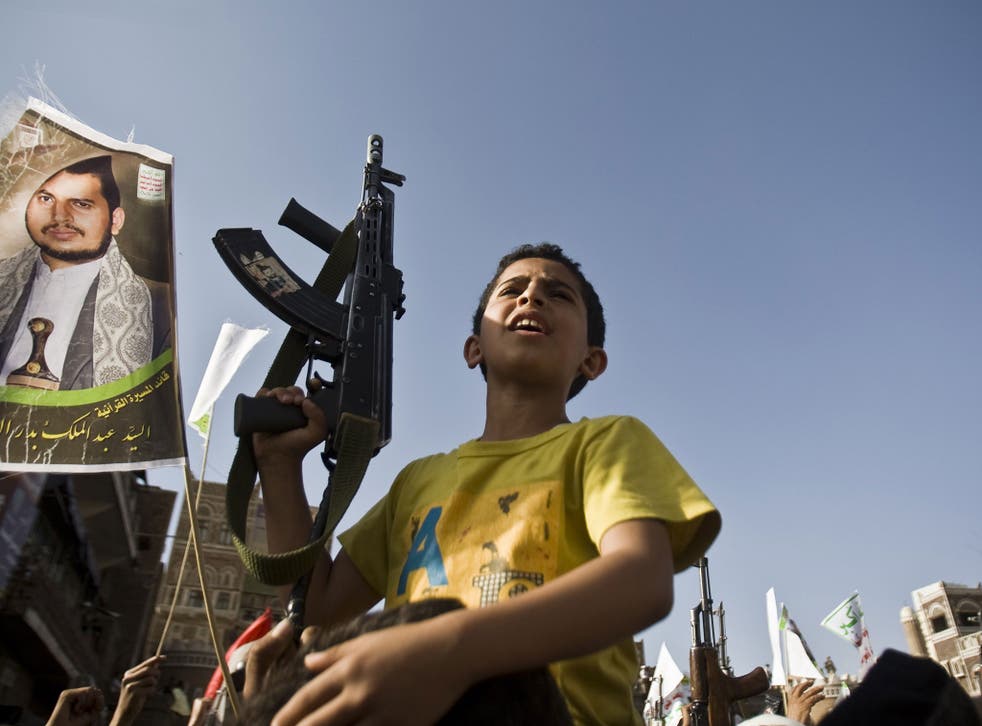 One week after Saudi Arabia controversially began its aerial bombardment of Yemen, the country's Shia rebels have captured the palace that last was President Abed Rabbo Mansour Hadi's last seat of power before he was forced to flee the country.
It represents a major blow to the international coalition led by Saudi Arabia, which has offered refuge to President Hadi after he was ousted by the Iran-backed militants known as Houthis.
Fighting continued late into Thursday in the port city of Aden as fighters still loyal to President Hadi held their ground, though the Houthis now control both the city's presidential palace and central district.
Hours after the Houthis took over Aden's central Crater neighbourhood, unidentified armed men arrived by sea in an area of the port city which the Iran-allied Shi'ite fighters have yet to reach.
A Yemeni official denied that ground troops had landed in Aden and a port official said they were armed guards who had disembarked from a Chinese ship trying to bring aid or evacuate civilians.
And while President Hadi's last seat of authority crumbled in Aden, the militant group al-Qaeda in the Arabian Peninsula (AQAP) seized upon the opportunity created by the turmoil to expand their own territory, capturing the coastal city of Mukalla.
During the raid, AQAP freed about 300 inmates from a local prison whose number included scores of militants. Among those freed was senior al-Qaeda operative Khaled Baterfi, who had been in detention since 2011, according to security officials.
The crisis in Yemen has been the subject of heated debate in the Middle East, and in part sparked the decision of the Arab League at the end of last month to sanction the creation of a join Arab military force.
In pictures: Global refugee crisis

Show all 45
The Saudi-led air campaign had focused on rebels approaching Aden from the east and north in the past two days, under the assumption that if Aden was held it would provide a route for President Hadi to return and resume power.
Meanwhile, Saudi Arabia said one of its guards along the border with Yemen was killed on Wednesday night – the first known Saudi casualty since the air strikes started.
According to the official Saudi Press Agency, a border post in the Asir region came under heavy fire from a mountainous area inside Yemen, followed by cross-border skirmishes. Along with the Saudi guard who was killed, 10 other border guards were wounded, SPA said.
Register for free to continue reading
Registration is a free and easy way to support our truly independent journalism
By registering, you will also enjoy limited access to Premium articles, exclusive newsletters, commenting, and virtual events with our leading journalists
Already have an account? sign in
Join our new commenting forum
Join thought-provoking conversations, follow other Independent readers and see their replies