Yemen crisis: Middle East leaders agree to create first joint Arab military force
Egypt-led talks held to combat Iranian-backed militia that has driven out the government of Yemen, as Saudi-led air strikes continued for a fourth day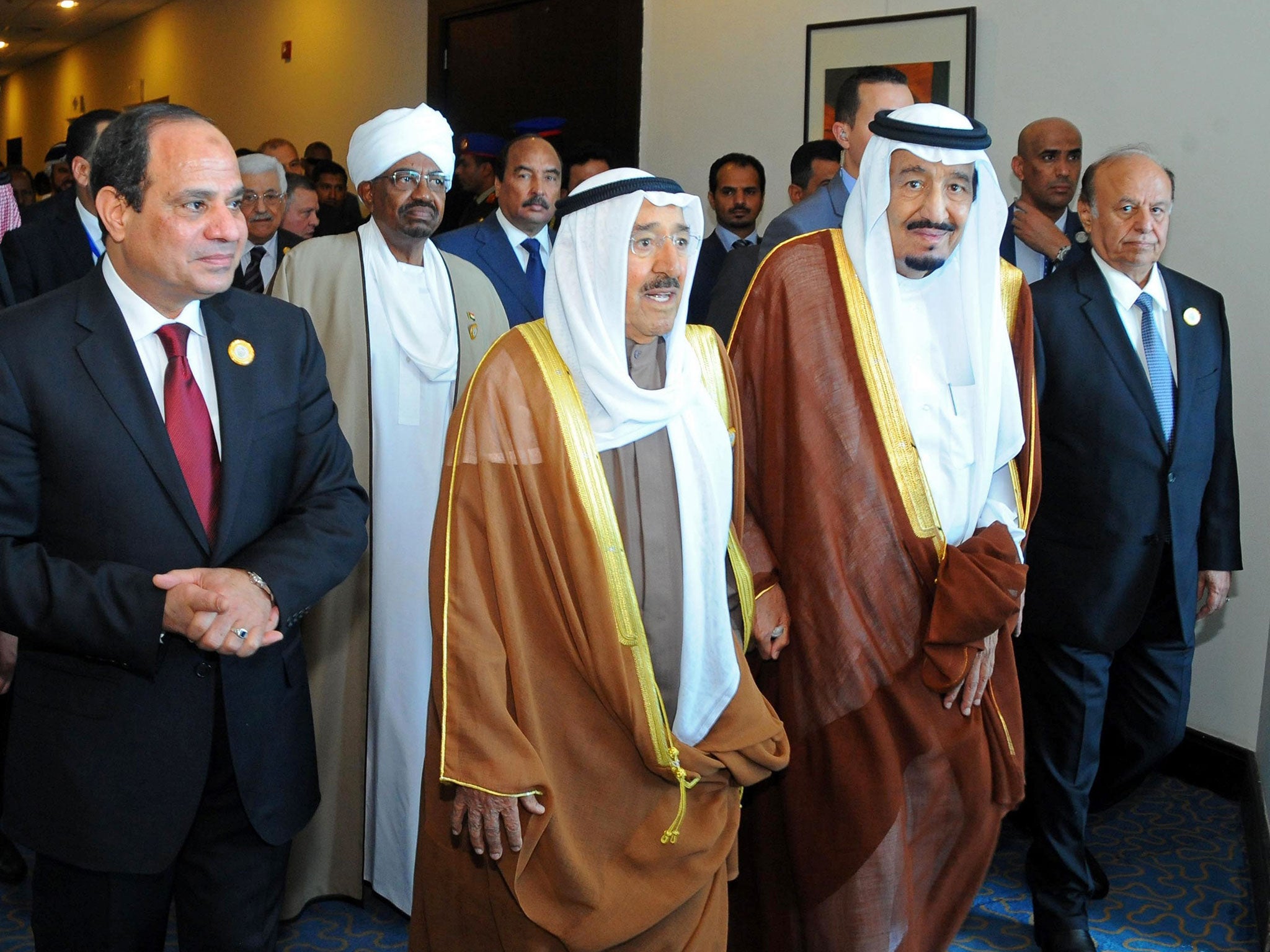 World leaders meeting in Egypt have agreed to the creation of a joint Arab military force to face the modern "challenges" of the Middle East.
Egypt's president, Abdel-Fattah el-Sisi, said the 22 member states of the Arab League would combine forces under the supervision of their various chiefs of staff.
The proposed joint army would have roughly 40,000 troops picked from the elite of nations including Saudi Arabia, Iraq, Jordan, Qatar and Egypt itself, and would be supported by tanks, jets and warships.
The move comes as the crisis in Yemen continued to escalate, with Saudi-led air strikes against the Iran-backed Houthi rebels entered a fourth day.
The advance of Isis and the civil war in Syria, now entering its fifth year, are among the complex dangers facing the region, where previous schemes of a similar nature have failed to produce results.
In pictures: Anti-Isis protests in Jordan
Show all 15
Documents from the weekend's Arab League called for "coordination, efforts and steps to establish a unified Arab force" to intervene in situations like Yemen.
But it is unlikely to have an immediate military impact on what is increasingly becoming a war by proxy between Saudi Arabia and Iran.
Working out the mechanism and logistics of the unified force, an idea first floated by former general Sisi, could take months.
Join our commenting forum
Join thought-provoking conversations, follow other Independent readers and see their replies