Yemen on brink of 'largest famine the world has seen for many decades with millions of victims', UN warns
Over 20 million people embroiled in humanitarian crisis
Thursday 09 November 2017 11:08 Comments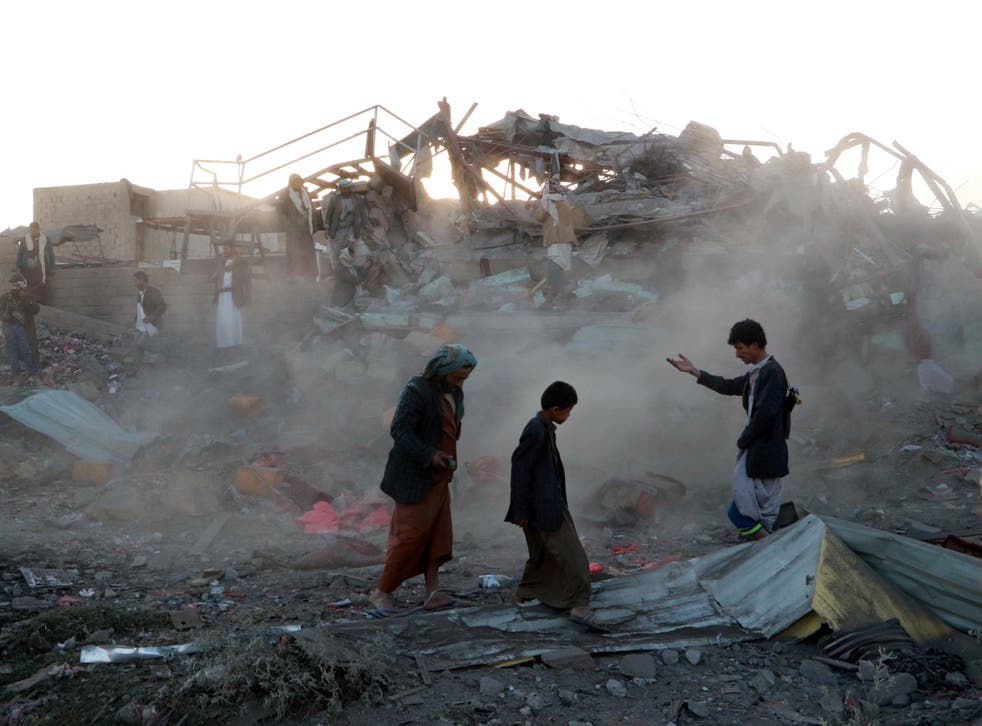 The United Nations (UN) and more than 20 humanitarian groups are decrying a decision by a Saudi-led military coalition to block access to airports, seaports and land crossings into Yemen, saying it could bring millions of people closer to "starvation and death."
The groups including CARE, Save The Children and Islamic Relief, say about two-thirds of Yemen's population relies on imported supplies.
They say over 20 million people need humanitarian assistance, including seven million facing "famine-like" conditions. Food supplies to feed them are set to run out within six weeks; vaccine supplies will last one month.
The situation in Yemen

Show all 14
They called for the "immediate opening" of all air- and seaports in Thursday's statement.
The coalition initiated the blockade after Shiite rebels in Yemen fired a ballistic missile at the Saudi capital over the weekend.
AP
Register for free to continue reading
Registration is a free and easy way to support our truly independent journalism
By registering, you will also enjoy limited access to Premium articles, exclusive newsletters, commenting, and virtual events with our leading journalists
Already have an account? sign in
Join our new commenting forum
Join thought-provoking conversations, follow other Independent readers and see their replies