Yemen governor killed in Isis-claimed 'car bombing'
Jaafar Mohammed Saad and at least six of his entourage died when his convoy was attacked
Samuel Osborne
Sunday 06 December 2015 09:07 Comments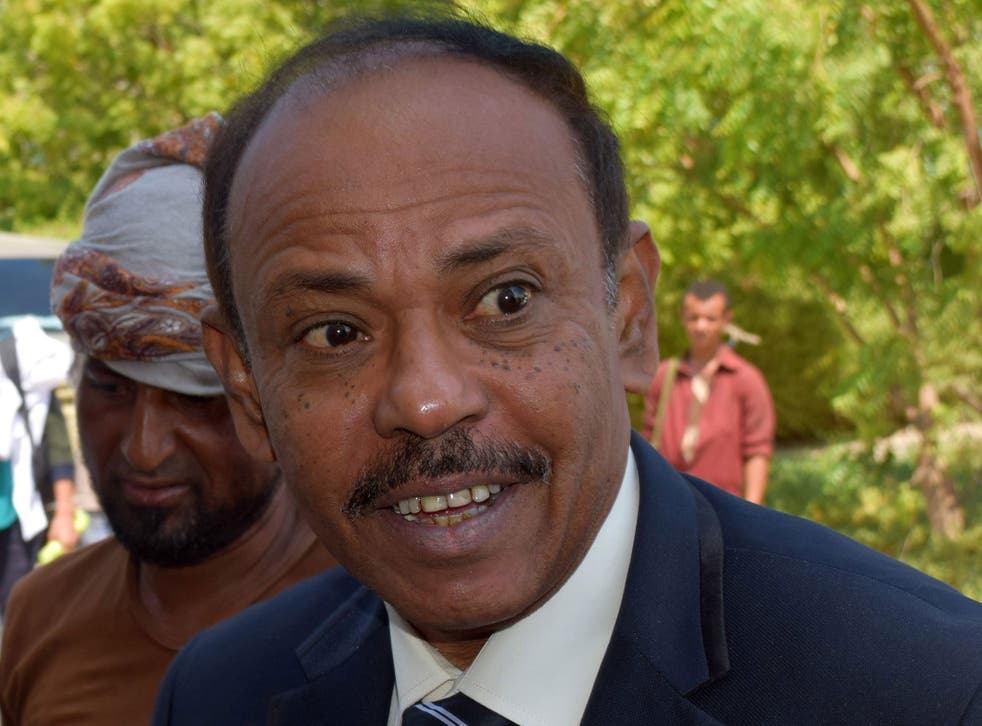 The governor of the Yemeni city of Aden has been killed in a large explosion claimed by a local Isis affiliate group.
Jaafar Mohammed Saad and at least six of his entourage died when his convoy was attacked in a car bombing, security sources have said.
Several other people were wounded in the bombing.
An Isis-affiliated group claimed responsibility for the attack in a statement circulated online by supporters, saying the bomb was concealed in a parked car along the convoy's route.
The group referred to Mr Saad as a "tyrant" and warned the "heads of the infidels" in Yemen it would carry out "operations to chop off their rotten heads".
Isis have claimed a series of bombings which have killed 159 people and wounded 345 this year in Yemen.
On Saturday, attackers shot dead a prominent anti-terrorism court judge and his two sons, along with a military intelligence official, in separate attacks.
Additional reporting by AP
Register for free to continue reading
Registration is a free and easy way to support our truly independent journalism
By registering, you will also enjoy limited access to Premium articles, exclusive newsletters, commenting, and virtual events with our leading journalists
Already have an account? sign in
Join our new commenting forum
Join thought-provoking conversations, follow other Independent readers and see their replies