Yemen man convicted of raping and murdering three-year-old girl executed by machine gun
Hundreds gathered on Sanaa's main square and many filmed the sentencing on their phones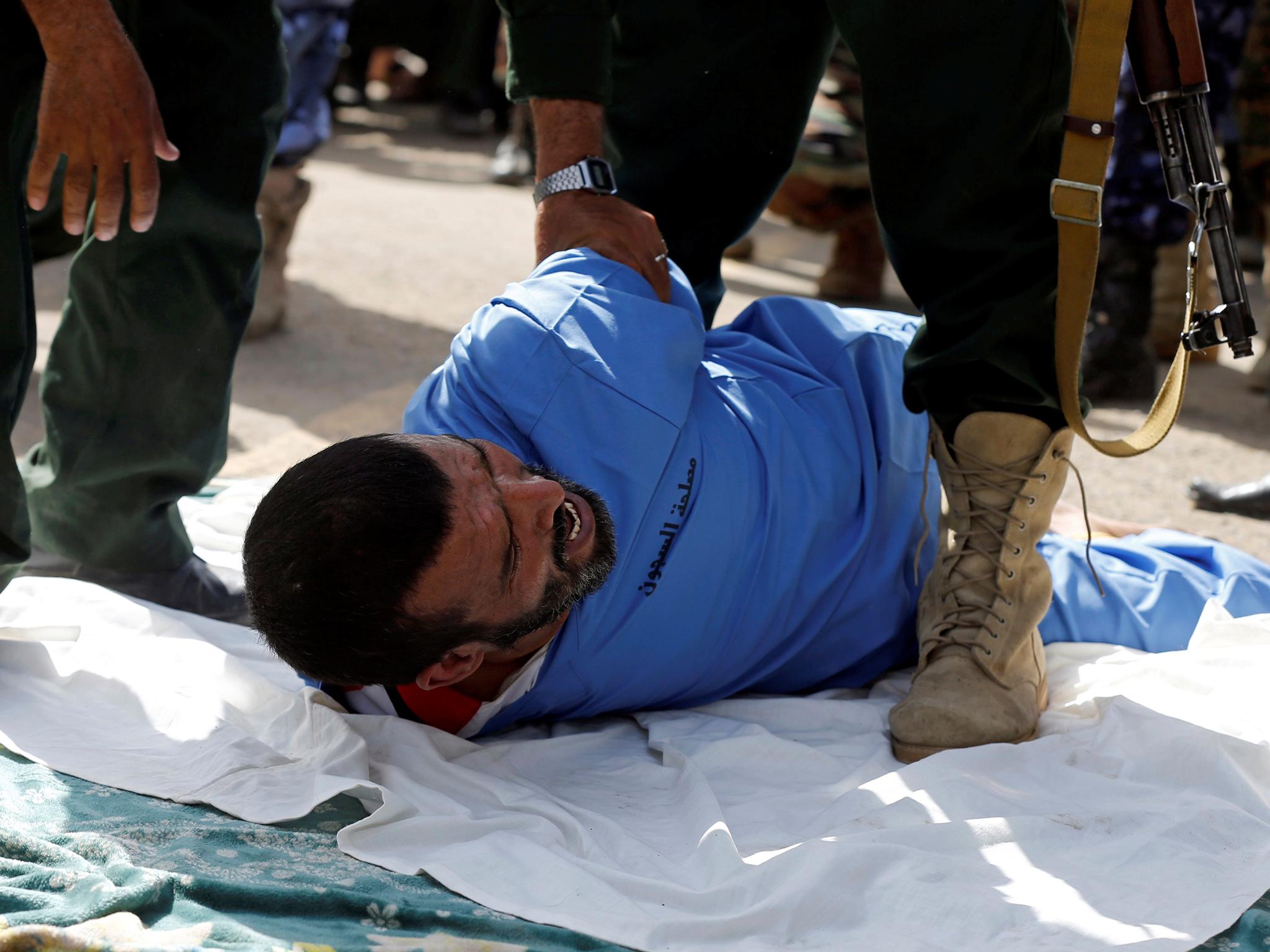 A man convicted of raping and murdering a three-year-old girl has been executed in public with a machine gun in Yemen.
Muhammad al-Maghrabi was shot to death with a rifle in the capital Sanaa as hundreds of onlookers watched on.
Some of those gathered in the square were pictured photographing and filming the scene on their mobile phones.
Pictures show the 41-year-old lying on the ground on a rug as a police officer holds an AK47-style weapon against his back and opens fire.
Images of the scene also show huge crowds gathered to watch the execution in the city's main square and many people following the police truck carrying al-Maghrabi's dead body after his execution.
Television cameras reportedly broadcast the sentencing across the country.
In Yemen, Sharia law is the source of all legislation, according to the US State Department.
Under Sharia law, murder is punishable by the death sentence, although the law does not specify how the sentence should be carried out.
Join our commenting forum
Join thought-provoking conversations, follow other Independent readers and see their replies