Yemeni man publicly executed for raping and murdering four-year-old girl as crowd film on smartphones
It is the second public execution of its kind in the last fortnight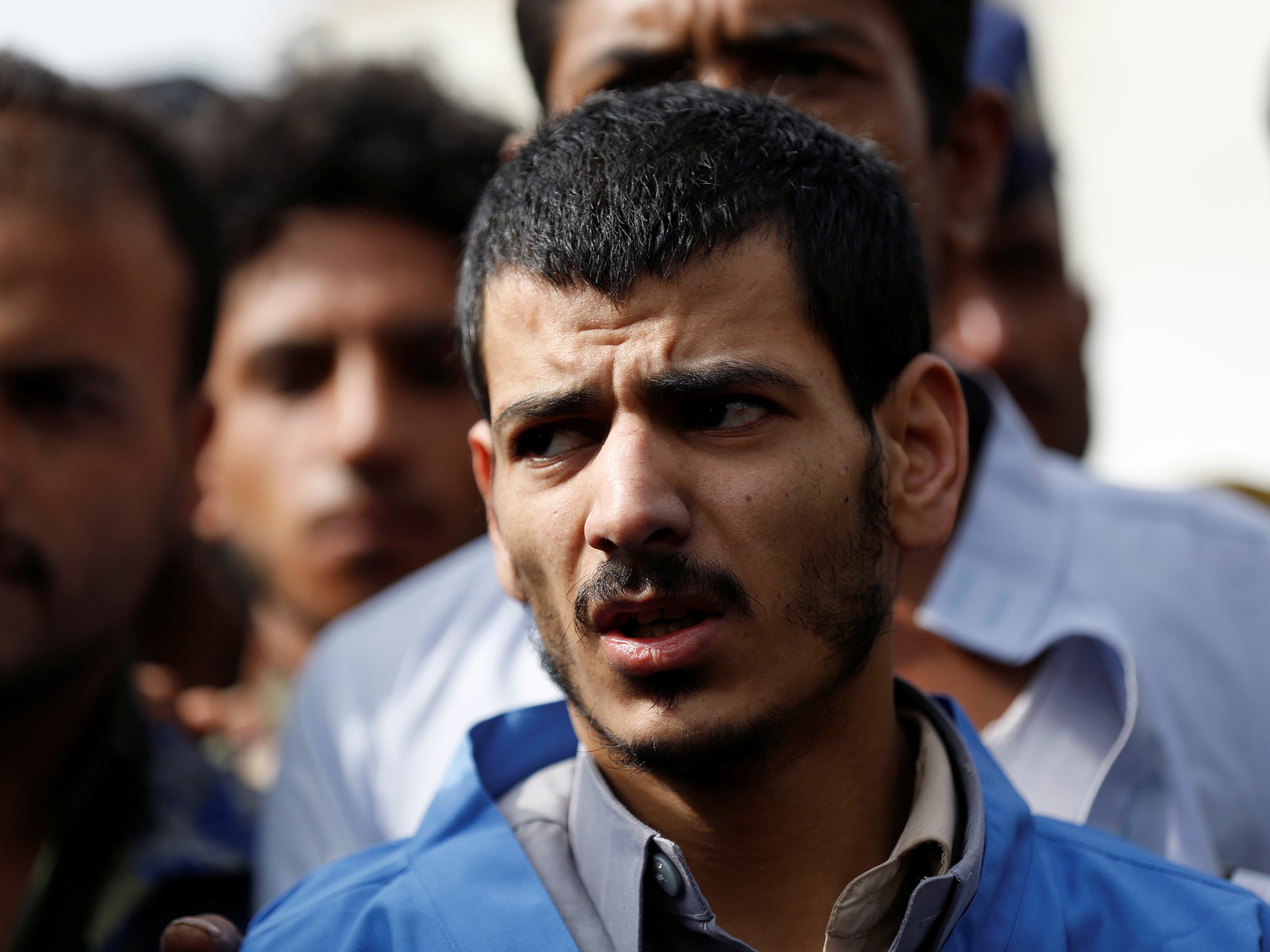 A Yemeni man convicted of raping and murdering a four-year-old girl has been executed in front of crowds of onlookers in the second such death sentence in the capital, Sanaa, in the last fortnight.
Hussein al-Saket, 22, was shot several times by a police officer in the city's Tahrir Square.
His body was then hanged from the top of a crane for the crowd to see.
Rajeh Ezzedine, a judge who attended the execution, said he was found guilty of abducting, raping and murdering the young girl.
Pictures show the 22-year-old lying on a rug on his front before being executed and his body hanging from a crane while onlookers film and photograph the scene on their phones.
This is the second public execution for a similar offence in the capital controlled by Shia Houthi rebels in the last two weeks.
Muhammad al-Maghrabi was previously shot dead with a rifle after being convicted of raping and murdering a three-year-old girl.
The public executions have been used by the rebels as a demonstration of how they are tackling crime in the region.
Since the second half of 2014, Sanaa has been controlled by Houthi insurgents. The predominantly Shia-led religious and political movement has been accused of human rights violations including the use of child soldiers.
World news in pictures
Show all 50
The group's slogan is "God is the Greatest, Death to America, Death to Israel, Curse the Jews, Victory to Islam."
The civil war has been in stalemate for most of the past two years. Over 10,000 civilians have been killed, three million have been displaced, and the conflict is killing 75 people every day, according to UN figures.
Join our commenting forum
Join thought-provoking conversations, follow other Independent readers and see their replies