Red Cross forced to buy own emergency fuel in Yemen because of Saudi blockade
Aid organisation makes 'exceptional' purchase of 750,000 litres of fuel to maintain supply of clean water in two rebel-held cities for one month
Thursday 30 November 2017 16:52
comments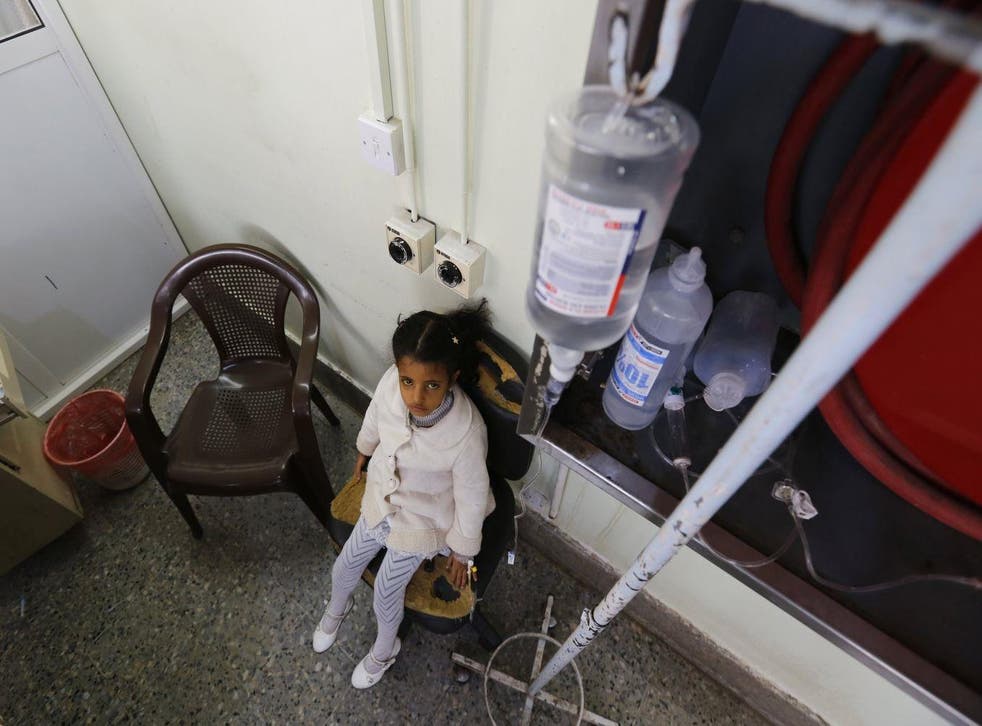 The International Committee of the Red Cross (ICRC) has been forced to purchase emergency "stopgap" fuel in order to stop two cities in war-torn Yemen from completely running out of drinking water.
Last week, Saudi Arabia lifted a blockade on Houthi rebel-controlled parts of the country, allowing some aid to resume. Riyadh leads an Arab coalition in the civil war fighting on behalf of Yemen's exiled government.
However, the UN and various aid organisations have warned that more than 7 million people in Yemen are living on the brink of famine, and, without access to commercial imports such as fuel, millions more lives are in danger.
Yemen: More than 50,000 children expected to die of starvation and disease by end of year
Without unfettered access to goods such as fuel generators, which power hospitals, and treated drinking water, the country is still on track for a large-scale famine.
The fuel shortage is now "critical", with water systems in nine cities left without fuel to run pumps, ICRC spokesperson Iolanda Jaquemet said on Wednesday.
More than a dozen health facilities have already been forced to close for lack of water.
"As a last resort and in light of the large and urgent needs… we are purchasing fuel to supply the urban water corporations in Hodeida and Taiz with fuel, enough to operate their water pumps for one month," she told Reuters.
The situation in Yemen

Show all 14
The lack of fuel has a "cascading impact on several vital sectors", Ms Jaquemet added.
Prices of food as well as fuel have risen sharply as a result of the recent three-week long blockade, the World Food Programme said last week.
It is estimated an additional 3.2 million people have been pushed into hunger as a result.
More than 20 million Yemenis – two-thirds of the population – have become reliant on humanitarian help since the civil war erupted in March 2015.
More than 10,000 people have died in the conflict to date as a result of violence, the world's largest cholera epidemic, starvation and other diseases. Aid agencies warn the true statistics are likely to be much higher.
The Saudi blockade was put in place as a retaliation to a rebel Houthi missile that was intercepted near the Saudi capital of Riyadh on 4 November.
Iran has denied supplying the Houthis with weapons.
Saudi Arabia and its regional partners have justified an extensive bombing campaign on the Shia Houthi rebels, who are backed by the Kingdom's regional rival, Iran.
The intense air strikes have, in some cases, targeted hospitals and funeral gatherings.
Western governments, including the UK, have been heavily criticised for selling weapons export licences to Saudi Arabia, which rights groups say are destined for use in Yemen's war
Join our new commenting forum
Join thought-provoking conversations, follow other Independent readers and see their replies