Young Iranian Pharrell Williams fans arrested and made to confess on TV for being too 'happy'
Pharrell Williams fans reportedly tricked into giving themselves up to police over the 'vulgar' clip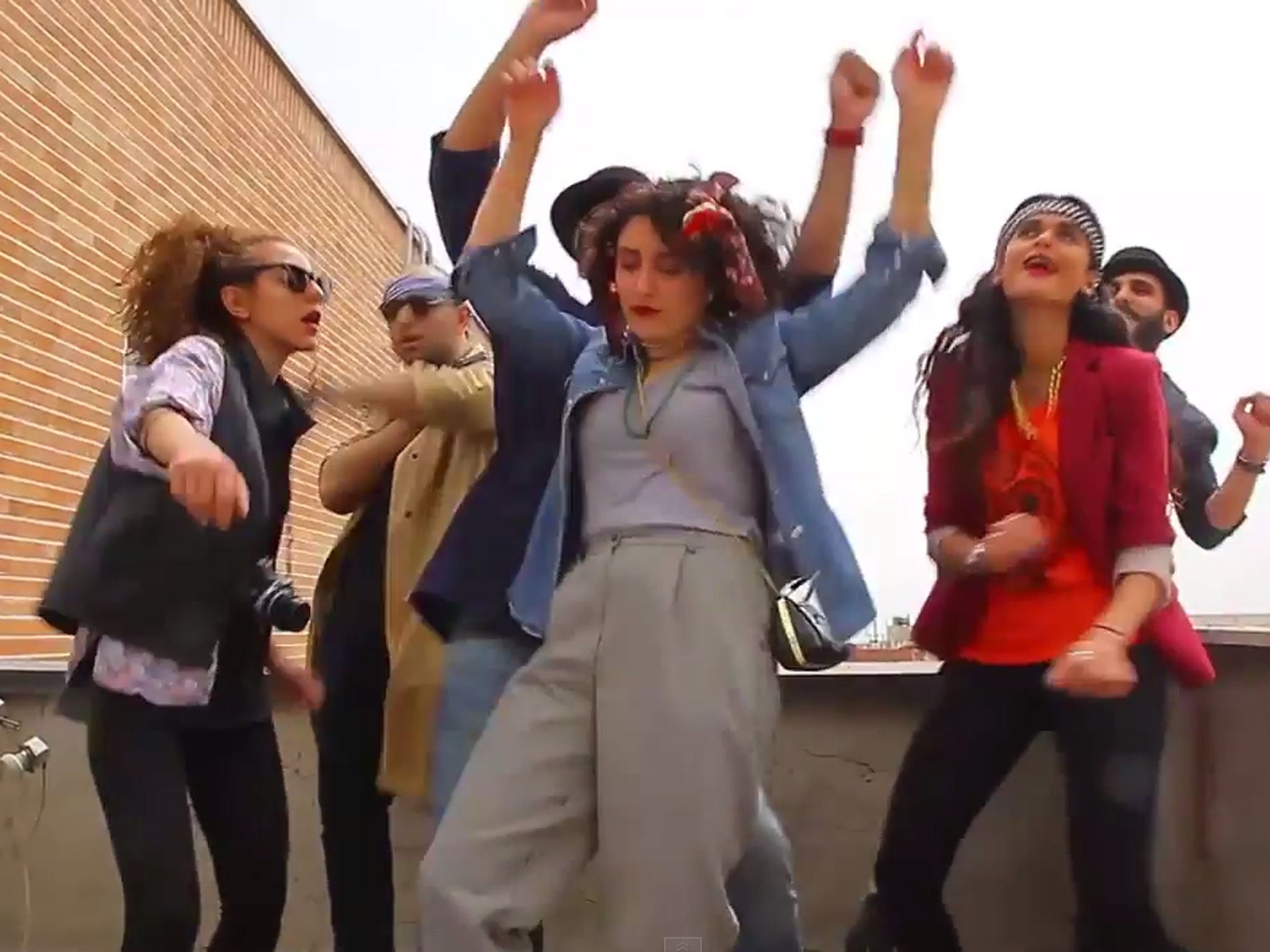 A group of young men and women in Iran have been arrested and forced to "confess" live on TV for creating a Tehran-based version of the Pharrell Williams' song Happy.
The video, which appeared on YouTube last month, had more than 170,000 views and its creators said it showed that Iran's young people "have moments of joy and happiness even though they live with many difficulties".
But yesterday three men and three women who helped produce the tribute – one of thousands created around the world since the original was released late last year – have now been detained and made to issue public "confessions".
In the TV footage, six people described in English-language subtitles as "actors" tell police they were tricked into making the video and not told it would be published online.
According to Iran's official Isna news agency, Police chief Hossein Sajedinia said the "vulgar" clip was an offence against "public chastity".
He told Isna: "We launched a police investigation in cooperation with the judicial authorities and identified and arrested the accused within six hours."
And the "explanation" of those who were paraded on TV does not appear to tally with a message at the end of the video which says: "We have made this video as Pharrell Williams' fans in 8 hours, with iPhone 5S. "Happy" was an excuse to be happy. We enjoyed every second of making it. Hope it puts a smile on your face."
The video can still be viewed online after copies were reposted and distributed via social media.
Though a recent campaign involving Iranian women picturing themselves "free" without head-to-toe covering made headlines recently, it faced a backlash two weeks ago when hardline demonstrators displayed placards in Tehran's Fatemi Square saying: "Sir, have you no shame? Where is your wife's hijab?"
According to the news website IranWire, a source close to the recent arrests said that the families of those involved had been told not to speak to the media if they ever want to see their children released.
The source also reportedly said that the young producers were tricked by police into giving themselves up. "[They] received phone calls informing them that a friend had suffered a car accident and required their help. When they arrived at the address they had been given over the phone, security forces were waiting to arrest them," IranWire reported.
Pharrell Williams himself responded to the news on his Facebook page today, writing: "It is beyond sad that these kids were arrested for trying to spread happiness."
The Iranian journalist Golnaz Esfandiari tweeted that "thousands of Iranians have been arrested in the past 35 years for being happy [and] partying.
She wrote: "Iran [is] a country where being 'happy' is a crime."
Join our commenting forum
Join thought-provoking conversations, follow other Independent readers and see their replies