Werewolf murderer tells police: 'I may be one of Russia's worst serial killers, but I was a good husband'
Mikhail Popkov also says he performed well in his job as a police officer.  While murdering 82 women between 1992 and 2010.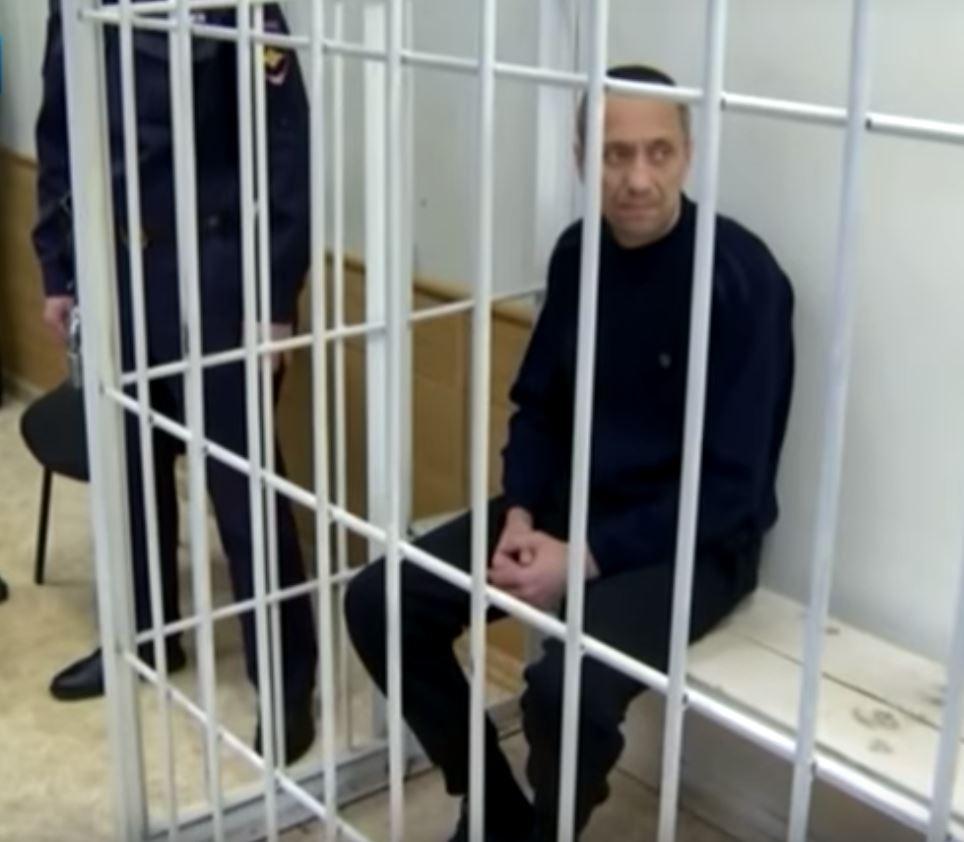 A serial killer dubbed 'The Werewolf' has told police he may be one of Russia's worst ever serial killers – but he was a good husband and father.
Mikhail Popkov also said he performed well at work, in his job as a police officer.
Less positively he has now reportedly confessed to killing a total of 82 women between 1992 and 2010.
Popkov, who raped almost all his victims, who ranged in age from 17 to 38, insisted to investigators: "I had a family. My wife and daughter considered me a good husband and father, which corresponded to reality.
"I was in the service, in the police, having positive feedback on my work.
"I never thought of myself as mentally unhealthy. During my police service, I regularly passed medical commissions and was recognised as fit."
Unfortunately, in testimony reportedly leaked to Komsomolskaya Pravda, Popkov also says: "I had a double life.
"In one life I was an ordinary person … In my other life I committed murders, which I carefully concealed from everyone, realising that this was a criminal offence."
In the testimony, Popkov recounts how during an 18-year reign of terror in the Irkutsk region of Siberia, he would exploit the cover provided by his job, offering some of his victims lifts in his police car before taking them to remote locations and raping and murdering them.
Popkov, who has previously claimed he wanted to "cleanse" the streets of "prostitutes", also tries to justify his murders by saying: "The victims were those who, unaccompanied by men, at night, without a certain purpose, were on the streets, behaving carelessly, who were not afraid to enter into conversation with me, get into my car, and then go for a drive in search of adventures, for the sake of entertainment, ready to drink alcohol and have sexual intercourse with me.
"Not all women became victims, but those of a certain negative behaviour, I had a desire to teach and punish."
He also recounts how he stole from the police's store of confiscated arms to get his murder weapons, throwing them away near the crime scene after wiping them to remove his fingerprints.
"The choice of weapons for killing was always casual," he said. "I never prepared beforehand to commit a murder, I could use any object that was in the car - a knife, an axe, a bat."
Popkov also made clear to investigators: "I never used rope for strangulation, and I did not have a firearm either. I did not cut out the hearts of the victims."
On one occasion, he revealed, he murdered a teacher at his own daughter's music school.
"Her corpse was found in the forest along with the body of another woman," he said. "My daughter asked me to give her money, because the school was collecting to organise funerals. I gave [it to] her."
On another occasion, in 2000, he returned to the scene where he had left Maria Lyzhina, 35 and Liliya Pashkovskaya, 37, for dead because he had left a police identity token there, and wanted to retrieve it before investigators discovered it.
"I found the token right away, but saw that one of the women was still breathing," he reportedly said in the leaked testimony. "I was shocked by the fact that she was still alive. I finished her with a shovel."
Investigators eventually caught up with Popkov, now 53, in 2012 – but only, he insists in the leaked testimony, because he had never anticipated the DNA advances that would catch him.
"I could not anticipate the examination of DNA," he explained to investigators. "I was born in another century. Now there are such modern technologies, methods, but not earlier. If we have not got to that level of genetic examination, then ... I would not be sitting in front of you."
Even once they caught him and extracted an initial confession, Russian police were unaware of the true extent of his crimes. Popkov was convicted in January 2015 after confessing 22 murderers.
Detectives continued to investigate, however.
They reportedly discovered that contrary to what Popkov initially said, he did not stop killing in 2000 after being rendered impotent by a venereal disease caught from one of his victims.
Instead, investigators now believe he carried on killing for a full decade longer, until 2010.
In January this year investigators announced they had been able to extract confessions to 59 more murders.
They now appeared to have secured one further confession, and have reportedly charged Popkov with 60 murders.
Combined with the 22 murders for which he has already been sentenced, this has the potential to take Popkov's total confirmed killing total to 82, which would make him the most prolific known serial killer to have operated in Russia during the 20th and 21st Centuries.
He would have had more victims than even Andrei Chikatilo, the 'Butcher of Rostov' who killed at least 52 women and children between 1978 and 1990, or Alexander Pichushkin, the Moscow 'Chessboard killer' who was convicted of 49 murders but may have killed as many as 60.
You would have to go back to the 18th Century to find a worse serial killer in the country's history - to 'Saltichikha', Darya Nikolayevna Saltykova, a countess who pleaded guilty to murdering 138 serfs on her estate and torturing many more in crimes so brutal her name passed into the language as a term for the abuse of peasants.
In world history, there would be very few people who have personally killed more victims. Luis Garavito, 'La Bestia', a Colombian who in 1999 admitted to the rape, torture and murder of 147 young boys – many of them peasant or street children - is often regarded as the world's worst serial killer. Based on maps of burial sites he drew in prison, his total number of known victims could eventually rise to exceed 300.
Russian investigators say they now believe that 82 victims is Popkov's "final" death toll.
In January, however, they had raised the possibility of there being more victims to be discovered, outside of the Irkutsk region where Popkov killed all his known victims.
The Siberian Times reported that after leaving his job as a policeman, Popkov had travelled extensively between his home town of Angarsk, in the Irkutsk region, and Vladivostok, on Russia's Pacific coast some 2,400 miles away.
Police investigated the possibility that he might have killed somewhere along the way to Vladivostock, but in January reported they had yet to find any evidence of Popkov having murdered outside the Irkutsk region.
There has also been speculation that Popkov is rationing his confessions, in a ploy to delay the moment when he has to go from his current detention prison to a tough penal colony to serve out the rest of his life sentence.
As for the wife Elena, 51, and daughter Ekaterina, 30, to whom he was supposedly a good husband and father, they initially refused to believe he was a serial killer.
Ekaterina, now reportedly pregnant with her own child, initially told reporters: "I do not believe any of this. I always felt myself as 'Daddy's girl'. For 25 years we were together, hand in hand.
"We walked, rode bikes, went to the shops, and he met me from school. We both collect model cars, so we have the same hobby.
"I wanted to be a criminologist, so I read a book with tips of how investigators catch serial killers and there were also basic classifications [about murderers].
"Daddy doesn't fit any of these classifications - he doesn't look like some maniac."
But more recently, she has said that having not seen her father since his initial 2015 conviction, she now wants to "look into his eyes and understand if he really could be that killer".
Join our commenting forum
Join thought-provoking conversations, follow other Independent readers and see their replies