Mount Etna erupts forcing shutdown of Sicily's major airport
Video: Europe's most active volcano has erupted in Sicily, spewing ash into sky and causing the closure of one of the island's airports
Kiran Moodley
Tuesday 17 June 2014 14:41 Comments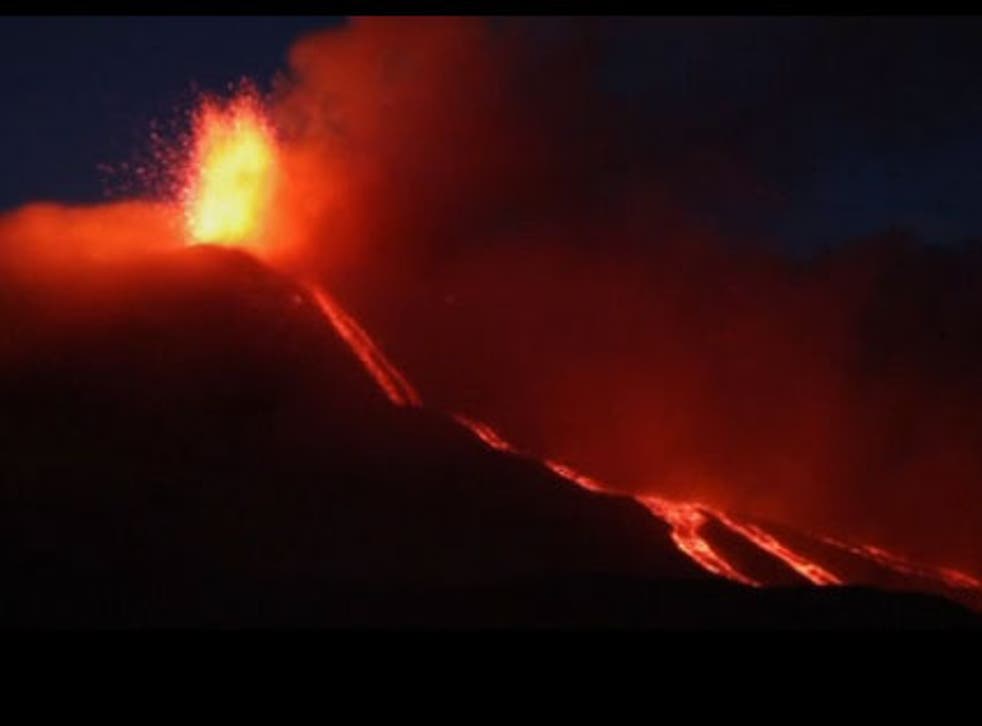 The eruption of Mount Etna on Sunday created scenes reminiscent of the infamous Icelandic ash cloud of April 2010, albeit it on a much smaller scale.
While Catania airport in Sicily remained open, flights into and out of the terminal were disrupted as the island's volcano began spewing molten lava and ash from a crater on the south-east side of Etna.
The eruption did not led to the evacuation of any mountain villages near to the volcano, but the temporary closure of flights to and from Catania will cause a headache for many travellers and airport authorities. Catania is the busiest airport on Sicily and one of the most frequently used within Italy.
The last major eruption of Etna was in 1992. Italian authorities had to carry out a controlled explosion to diver the flow of lava away from the village of Zafferana, home to some 7,000 people.
The halting of flights in and out of Catania airport will remind many of the eruptions from Eyjafjallajökull in Iceland in April 2010. The ash that emanated from the volcano cause major disruption to European air travel for several days, with roughly 20 countries closing their airspace to commercial jets, affecting around 10 million passengers.
Register for free to continue reading
Registration is a free and easy way to support our truly independent journalism
By registering, you will also enjoy limited access to Premium articles, exclusive newsletters, commenting, and virtual events with our leading journalists
Already have an account? sign in
Join our new commenting forum
Join thought-provoking conversations, follow other Independent readers and see their replies