Senior Isis militant 'Omar the Chechen' killed in Iraq, months after the US reported him dead in Syria
The Pentagon had previously touted the supposed death in March of the Isis 'minister of war', but was forced to backtrack on the claim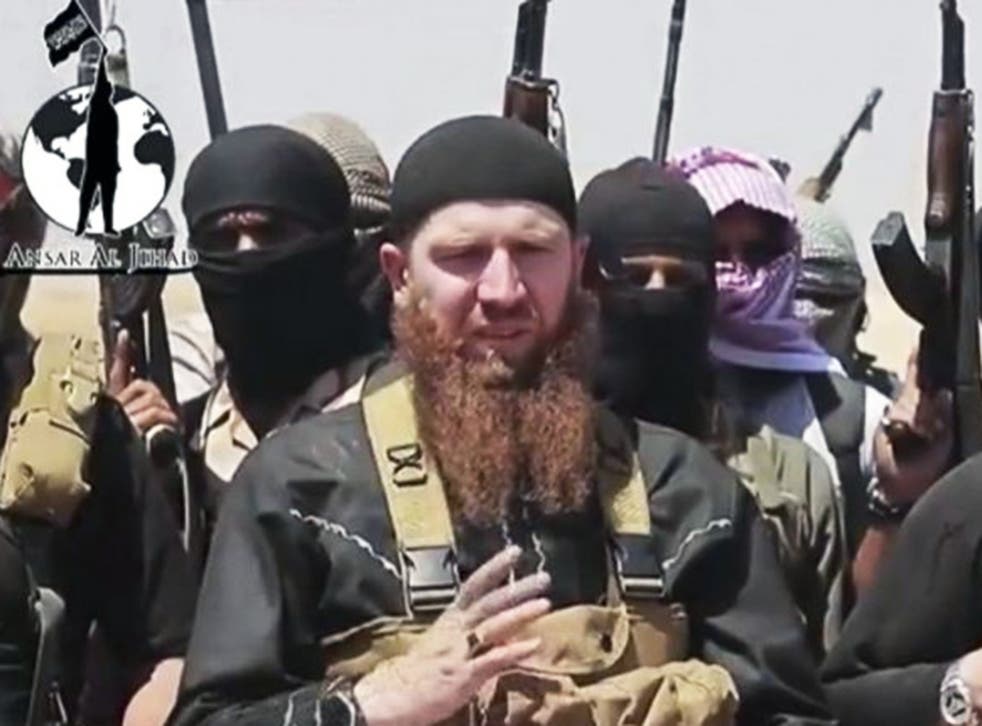 A senior Islamic State fighter known as "Omar the Chechen" has reportedly died in combat in Iraq, more than four months after the US said he was killed by an air strike in Syria. Georgian-born Omar al-Shishani, who was described by the US Defence Department as the Isis "minister of war", was originally thought to have died in a US airstrike on 4 March.
UK-based human rights monitor the Syrian Observatory for Human Rights confirmed his death at the time, and US officials touted it as evidence of the success of their Isis policy, with Defence Secretary Ashton Carter telling a Senate panel in March that the US "recently killed Isil's minister of war, the Chechen fighter Omar al-Shishani".
But now the Pentagon has admitted it was probably wrong, and that Shishani was in fact the victim of an airstrike targeting an Isis meeting near Mosul, Iraq, on 10 July. Iraqi forces have been closing in on Mosul, which remains the largest Iraqi city under Isis control. On Wednesday the Isis news agency Amaq reported that Shishani had been killed in fighting in nearby Shirqat.
Isis supporters have since mourned Shishani's death on social media. Pentagon spokesman Peter Cook told reporters on Thursday that US officials had "believed the assessment in March was correct", but had received "very recent information" suggesting that Shishani was still alive before the 10 July strike.
Born Tarkhan Tayumurazovich Batirashvili in Georgia in 1986, Shishani fought as a rebel against Russian forces in Chechnya as a teenager and then fought the Russians again as part of an elite Georgian military unit from 2006 to 2008. He left Georgia for Syria in 2012, following a spell in prison for weapons possession.
He raised his profile in 2013 when, as leader of a militia of mostly foreign fighthers, he led the brutal capture of the Menagh Airbase from Syrian government forces in northern Syria. "He then joined Isis and rose to the top. He was a big personality. Troops liked him," Joshua Landis, director of the Centre for Middle East Studies at the University of Oklahoma, told Al Jazeera.
According to the US State Department, Shishani was introduced as the Isis military chief in a 2014 video. He was also believed to have been involved in running a prison in Raqqa, the group's Syrian capital, when foreign hostages were held. The State Department had offered a reward $5m for information regarding his movements.
Join our new commenting forum
Join thought-provoking conversations, follow other Independent readers and see their replies