Oscar Pistorius' home to become party palace where 'hot girls invite themselves'
Business partners David Scott and Kagiso Mokoape are to move into the luxury villa in Pretoria where sprinter shot dead Reeva Steenkamp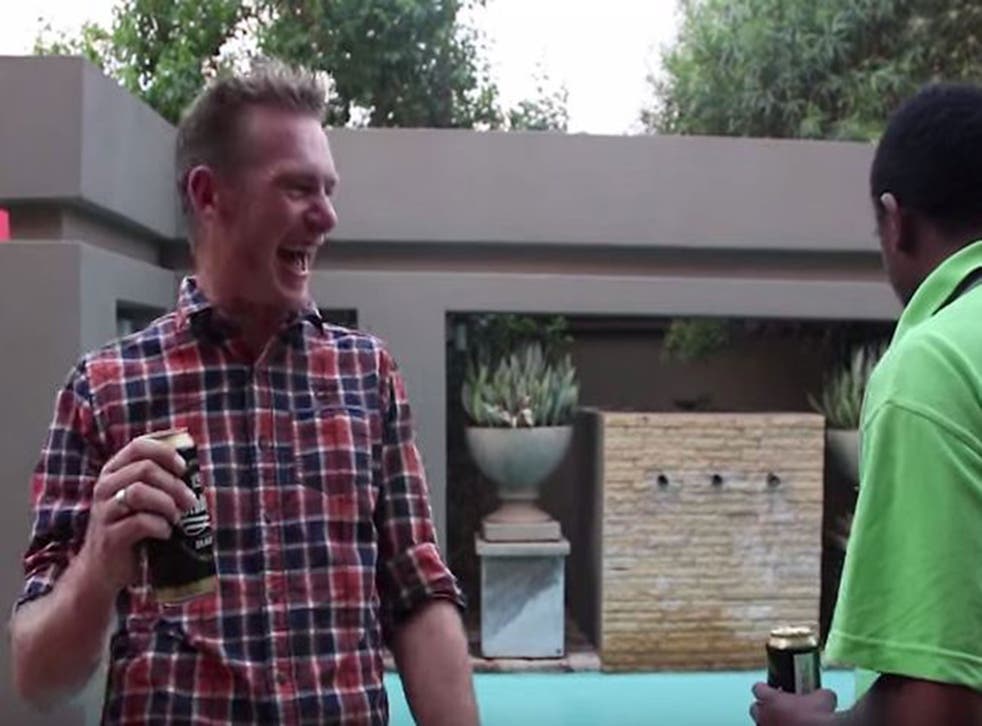 The luxury home where sprinter Oscar Pistorius shot dead his girlfriend Reeva Steenkamp is being turned into a party house where "hot girls can invite themselves", according to its new tenants.
Business partners David Scott, 33, and Kagiso Mokoape, 23, are to move into the villa in Pretoria two-and-a-half years after the Paralympic champion shot dead Ms Steenkamp there on Valentine's Day 2013.
Pistorius sold the pad last year for around £250,000, or 4.5 million rand, reportedly to cover mounting legal bills. This was around £100,000 less than the asking price.
After struggling to let out the villa in the gated Silver Woods Estate, its new owner, mining consultant Louwtjie Louwrens, has finally found some tenants to enjoy its three garages, five entertainment areas, a pool and Jacuzzi.
The condition of the house is said to have deteriorated in the 18 months it stood empty. But Mr Scott and Mr Mokoape appear happy to let the house, which has now been extensively renovated.
South African TV channel Netwerk24 were shown round by the new tenants. While supping a can of beer, Mr Scott tells the channel: "We're going to decorate the house in honour of what happened here. And then we will invite people over."
He adds: "This is definitely an entertainer's house. Oscar bought this house to entertain."
Oscar Pistorius: The sentencing in pictures

Show all 53
"Hot girls can invite themselves," Mr Scott jokes as he surveys the swimming pool.
Mr Mokoape says: "We really enjoy life … entertainment, but work comes first, obviously. But every weekend, it's going to go down here."
He says later: "I feel bad for Reeva's parents. My heart goes out to her family indeed. What he did was wrong. It was never supposed to happen that way."
The South African parole board is due to decide this month whether to release Pistorius on house arrest.
The athlete has served a year of a five year sentence for the manslaughter of lawyer and model Ms Steenkamp. He was found not guilty of premeditated murder after telling a court he had been frightened by a noise in the bathroom which he assumed was a burglar.
Pistorius could face 15 years
Register for free to continue reading
Registration is a free and easy way to support our truly independent journalism
By registering, you will also enjoy limited access to Premium articles, exclusive newsletters, commenting, and virtual events with our leading journalists
Already have an account? sign in
Register for free to continue reading
Registration is a free and easy way to support our truly independent journalism
By registering, you will also enjoy limited access to Premium articles, exclusive newsletters, commenting, and virtual events with our leading journalists
Already have an account? sign in
Join our new commenting forum
Join thought-provoking conversations, follow other Independent readers and see their replies