2016 Global Hunger Index: Revealed - the worst countries in the world at feeding their own people
African countries make up six of the worst 10 scores in the developing world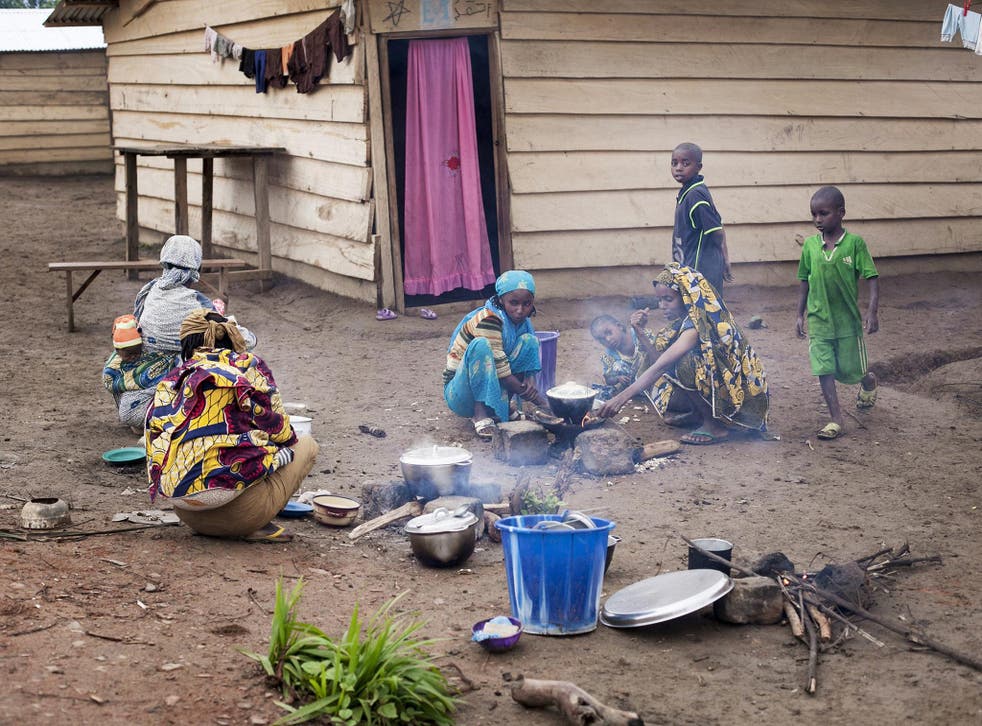 A year after the international community set the target of eliminating hunger by 2030, 50 countries around the world are failing to provide their people with enough food.
According to the Global Hunger Index for 2016, close to half of all developing countries received "serious" or even "alarming" ratings based on levels of malnutrition, growth stunting and child mortality.
Overall, the world is getting better at addressing the issue of extreme poverty-driven hunger. But in some regions, particularly central Africa, there is still a long, long way to go to eradicating the problem.
"Simply put, countries must accelerate the pace at which they are reducing hunger or we will fail to achieve the second Sustainable Development Goal [of ending global hunger by 2030], said Shenggen Fan, the director general of the International Food Policy Research Institute (IFPRI) which has been producing the index annually for the last 11 years.
Africa accounts for six of the worst 10 countries in the ranking this year, with three - Central African Republic, Chad and Zambia - coming in the last three places.
In pictures: The 10 worst hunger crises in the world

Show all 10
The rest of the top 10 is completed by Haiti, Madagascar, Yemen, Sierra Leone, Afghanistan, Timor-Leste, and Niger.
Among the 118 countries ranked, only two have seen their scores get worse in the years since 2008 – Sri Lanka and Jamaica.
But there are 13 other countries for which a lack of data means it wasn't possible to calculate an index score – and they include some of the most concerning malnutrition crises in the world.
The IFPRI said that even without a complete score, partial indicators for things like child stunting, wasting and mortality were cause for concern in Sudan, South Sudan, Somalia and Syria.
Armed conflict is a leading cause of hunger and undernutrition in many of these countries," said Bärbel Dieckmann, President of Welthungerhilfe, one of the organisations involved in the report. "Zero hunger will only be possible if we significantly increase political commitments to conflict resolution and prevention."
This year, no single country scored so badly as to fall in the "extremely alarming" category – but the nationwide figures mask the fact that within some states there can be acute malnutrition crises.
Mexico, for instance, has a low level of overall hunger, but contains areas where child stunting – an indicator of malnutrition – is relatively high.
Dominic MacSorley, CEO of Concern Worldwide, called it "unacceptable, it is immoral and shameful" that there were still 795 million people "condemned to facing hunger every day of their lives".
"Agenda 2030 provides us with the ambition and commitment to reach zero hunger," he said. "We have the technology, knowledge and resources to achieve that vision. What is missing is both the urgency and the political will to turn commitments into action."
"The 2030 Agenda set a clear global objective for an end to hunger – everywhere – within the next 14 years," said David Nabarro, Special Adviser to the UN Secretary-General on the 2030 Agenda for Sustainable Development and Climate Change. "Too many people are hungry today. There is a need for urgent, thoughtful and innovative action to ensure that no one ever goes hungry again."
Register for free to continue reading
Registration is a free and easy way to support our truly independent journalism
By registering, you will also enjoy limited access to Premium articles, exclusive newsletters, commenting, and virtual events with our leading journalists
Already have an account? sign in
Register for free to continue reading
Registration is a free and easy way to support our truly independent journalism
By registering, you will also enjoy limited access to Premium articles, exclusive newsletters, commenting, and virtual events with our leading journalists
Already have an account? sign in
Join our new commenting forum
Join thought-provoking conversations, follow other Independent readers and see their replies