Catalonia referendum: Outcry as Spanish high court orders Google to take down voting app
Vote-boosting tool ordered suspended days before contested vote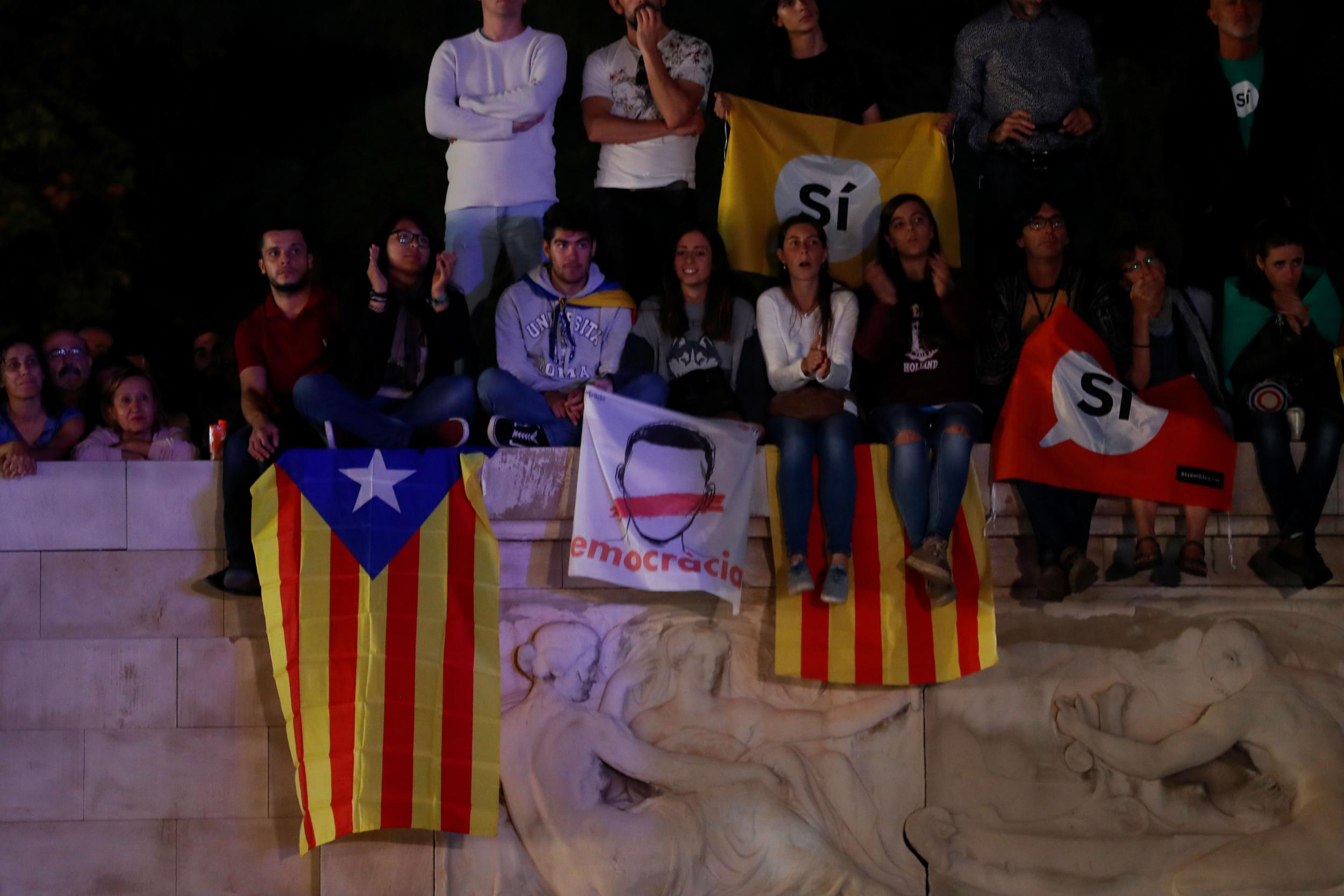 Days before the region of Catalonia plans to hold a disputed independence vote, a Spanish court has ordered Google to delete an app intended to boost turnout.
Catalonia's High Court ordered the tech company to stop offering an app being used to help people cast votes in the election, saying it violated a court order seeking to suspend the vote. Catalan leader, Carles Puigdemont, had sent a tweet earlier this week to his 350,000 followers encouraging them to use the tool.
"Do you want to know where you have to go to vote? Download the app update every day to receive updates", Mr Puigdemont said.
Google said in a statement that "We only remove content from our platforms to comply with a valid court order or when it violates our policies".
The order represented another attempt by Spain's government to block a planned independence vote that it deems to be illegal. Separatists in the territory, which has a distinct language and culture, have long agitated for higher levels of autonomy.
Critics of the takedown order flooded the app's comments section, decrying what they called an effort by the Spanish government to suppress a legitimate democratic movement.
Catalonia referendum protests – in pictures
Show all 10
"Disgraceful that it is not available in Spain. Basic restriction on freedom of speech", a commenter named Carlos Ubeda wrote. Multiple people weighed in with the phrase "Shame on Google".
Leaders in Catalonia have continued to defy Madrid and press ahead with preparations for the balloting.
"The government's commitment is very clear: people will be able to vote," Joaquim Forn - a member of the Catalonia's regional government - told reporters, according to the Associated Press.
Join our commenting forum
Join thought-provoking conversations, follow other Independent readers and see their replies