COP23: What to expect from the UN's latest climate talks
This is the first large global negotiations of the UN climate change body since Donald Trump took office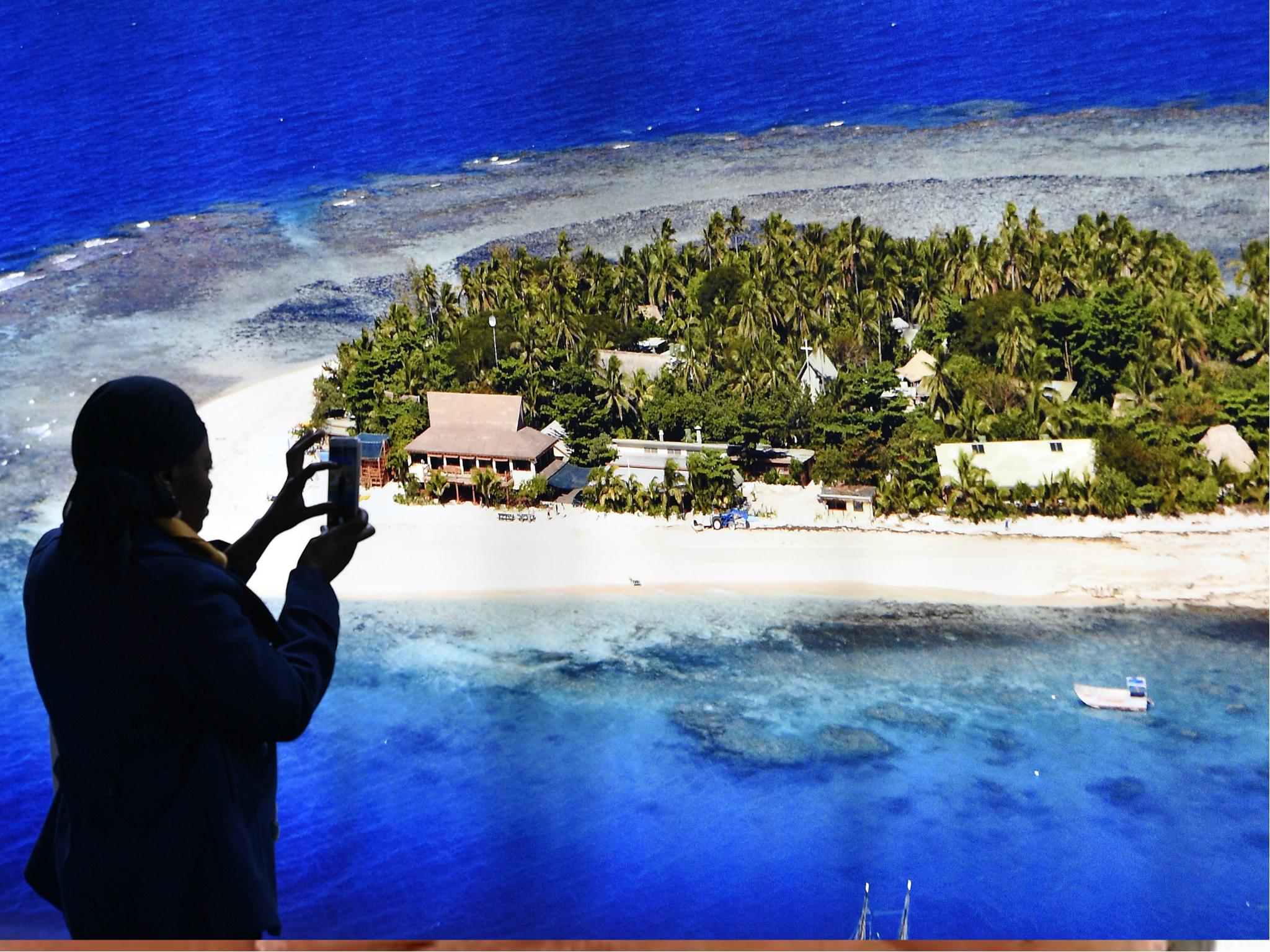 The United Nations is hosting the annual climate change conference in Bonn, Germany this year and the first one taking place since US President Donald Trump took office.
The purpose of the two-week meeting led by Fiji, known as the 23rd Conference of the Parties (COP23), is to negotiate and outline how to implement the Paris Agreement on climate change signed by nearly 200 countries in December 2015 in an attempt to reduce greenhouse gas emissions and help poorer countries adapt to an already-changed planet.
The US delegation's role as industry advocate
Mr Trump has said several times he believes climate change is a "hoax" perpetrated by the Chinese.
The administration has taken a variety of steps to illustrate the stance of Environmental Protection Agency (EPA) chief Scott Pruitt's stance that human action does not necessarily exacerbate climate change despite several scientific studies stating otherwise.
In June, Mr Trump withdrew the US from the Paris Agreement, citing that it put American workers at an "economic disadvantage."
A major piece of legislation called the Clean Power Plan, also established under the previous administration of Barack Obama, was seen as one of the main ways of achieving goals outlined in the Paris accord.
According to the Washington DC-based organisation, power plants account for almost 40 per cent of the country's emissions - "more than every car, truck, and plane in the US combined."
If left in place, the CPP would reduce power plants' carbon emissions by 2030 to a level 32 per cent lower than they were in 2005.
With the US showing no interest in the global fight against climate change, the role of the US delegation at this year's meeting will be drastically different than it has been in the recent past.
Nearly half as many delegates, 48, are being brought to Bonn as were taken to last year's conference in Marrakesh. It does not appear as if former Exxon CEO and Secretary of State Rex Tillerson, whose department houses the delegation will be making an appearance.
Of them, only 25 have attended COPs previously and several government agencies are not represented, like the US Agency for International Development (USAID), the Department of Energy, and the National Oceanic Atmospheric Agency (NOAA) which monitors natural disasters like recent Hurricanes Harvey, Irma, and Maria.
Climate change might be worse than thought after scientists find major mistake in water temperature readings
As the New York Times reported, the White House said it "will promote coal, natural gas and nuclear energy as an answer to climate change."
Among companies included in the "The Role of Cleaner and More Efficient Fossil Fuels and Nuclear Power in Climate Mitigation" programme are coal company Peabody Energy, nuclear engineers NuScale Power, and Tellurian, a liquefied natural gas exporter.
Though nuclear power does not produce the same type of emissions as other fossil fuels, many who attend the UN climate change negotiations have been wary of the dangers of power plants near populated areas.
Fossil fuels will be billed as a way for poorer countries to get a leg up economically.
It is true that developing countries like India have historically argued that they need to use fossil fuels in order to keep its economy running while transitioning to greener alternatives.
Several of the world's least developed countries have said use of fossil fuels, even while exercising their rights to development, are more harmful to a sustainable economy than helpful.
New leaders on the world stage
To wit, the US withdrawal from the Paris accord and announcement that it will be pushing fossil fuel use has left a vacuum in climate leadership according to many experts.
India has stepped up to the challenge of making solar power a large scale project.
10 photographs to show to anyone who doesn't believe in climate change
Show all 10
China may look to move into a leadership role as well with its plan for a new national carbon market, which would put a price on carbon emissions by companies.
Though one of the world's largest polluters, China has a bilateral agreement on reducing carbon emissions with the US under Mr Obama's signature and has held meetings with the EU and Canada as well.
Opposition to Trump within the US
We can also expect to see a fair amount of CEOs, mayors, and governors making their mark at the conference as well.
American companies and governors from New York, Washington state, California, and Virginia will be on hand to discuss how they are combatting climate change at the sub-national level after voicing opposition to Mr Trump's withdrawal from the Paris deal.
Governor Jerry Brown of California has already announced he will host a climate change solutions conference in his state in 2018 as well.
Only five US Senators are listed as part of the official US delegation: Ed Markey of Massachusetts, Jeff Merkley of Oregon, Brian Schatz of Hawaii, Sheldon Whitehouse of Rhode Island, and Ben Cardin of Maryland - all Democrats from states with track records of environmental regulations and specific coastal climate change concerns.
Money for natural disasters
The crux of the negotiations from the beginning has been how developed, wealthier countries can help poorer countries develop despite historical climate damage done by those wealthier countries who relied on fossil fuels to develop - a concept called 'adaptation.'
One of the main ways to do that has been seen as changing economies to have less of a reliance on oil, gas, and coal.
Another crucial point in this debate is the concept of 'loss and damage' which is the term used to describe compensation for developing countries and vulnerable populations when climate-related natural disasters occur - in other words, adapting to a changing climate takes long-term planning, but loss and damage aid is for the hurricanes, typhoons, droughts, floods that occur while the world continues to negotiate.
There is also a portion of 'loss and damage' that would allow island nations to account for refugees and displacement as a result of climate-related events.
With recent displacement of American citizens from Houston, Texas, the low-lying areas of Louisiana, and almost all of Puerto Rico this is an issue to watch.
The conference is expected to run from 6-17 November in Bonn, Germany.
Join our commenting forum
Join thought-provoking conversations, follow other Independent readers and see their replies