Donald Trump confirms Muslim 'register' plan - but won't deny comparisons to Nazi's treatment of Jews
Ben Carson, Mr Trump's rival for the Republican nomination, also likened refugees fleeing war-torn Syria to rabid dogs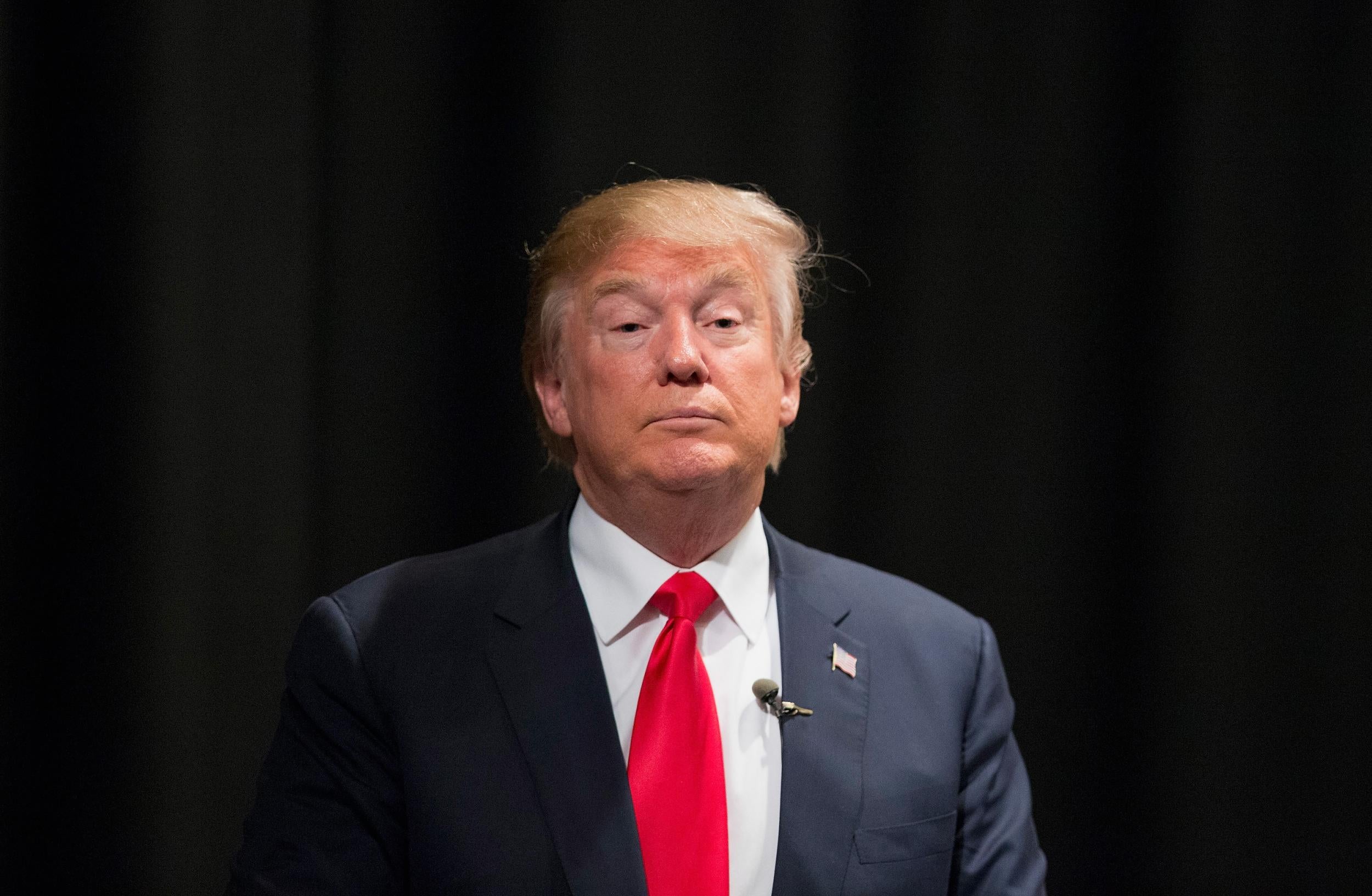 Donald Trump has confirmed his plan to force Muslims in the United States to register on a database - and refused to respond to comparisons between his policy and the treatment of Jewish people in Nazi Germany.
The frontrunner for the Republican presidential nomination was confronted about the scheme - which would see Muslims given a form of identification that notes their religion - by a reporter from NBC News while signing autographs after a rally in Iowa.
The reporter asked whether all Muslims in the US would be forced to register. "They have to be," replied Mr Trump. "They have to be."
He was then asked four times by another reporter how his plan for a Muslim database would be different from Nazi Germany's laws that required Jews to register.
Mr Trump repeatedly replied "you tell me" until he stopped responding.
He first floated the idea of special ID cards for American Muslims during a debate over Syrian refugees entering the country.
The Republican candidate wrote on his Twitter account on Thursday: "Eight Syrians were just caught on the southern border trying to get into the US. Isis maybe? I told you so. WE NEED A BIG & BEAUTIFUL WALL."
The comments come as more than half of state governors across the US said they are not prepared to welcome Syrian refugees.
It also followed the Republican-led House of Representatives passing legislation that would freeze plans to allow 10,000 Syrians into the US.
Trump on Syrain refugees, 'they could be Isis, they could be anybody'
Mr Trump is not the only Republican candidate to have made provocative remarks about Syrian refugees in the wake of the Paris attacks. Ben Carson, Mr Trump's rival, likened refugees fleeing the war-torn region to rabid dogs.
He said: "If there's a rabid dog running around your neighbourhood, you're probably not going to assume something good about that dog."
President Barack Obama has heavily criticised the anti-refugee rhetoric in the wake of the Paris attacks, denouncing proposals by one Republican candidate that only Christians should be granted asylum as un-American.
Mr Obama added: "That's not who we are. We don't have religious tests to our compassion."
Join our commenting forum
Join thought-provoking conversations, follow other Independent readers and see their replies