Justice Department finds loophole in law for Donald Trump to hire his son-in-law
Jared Kushner will become a senior advisor to his father-in-law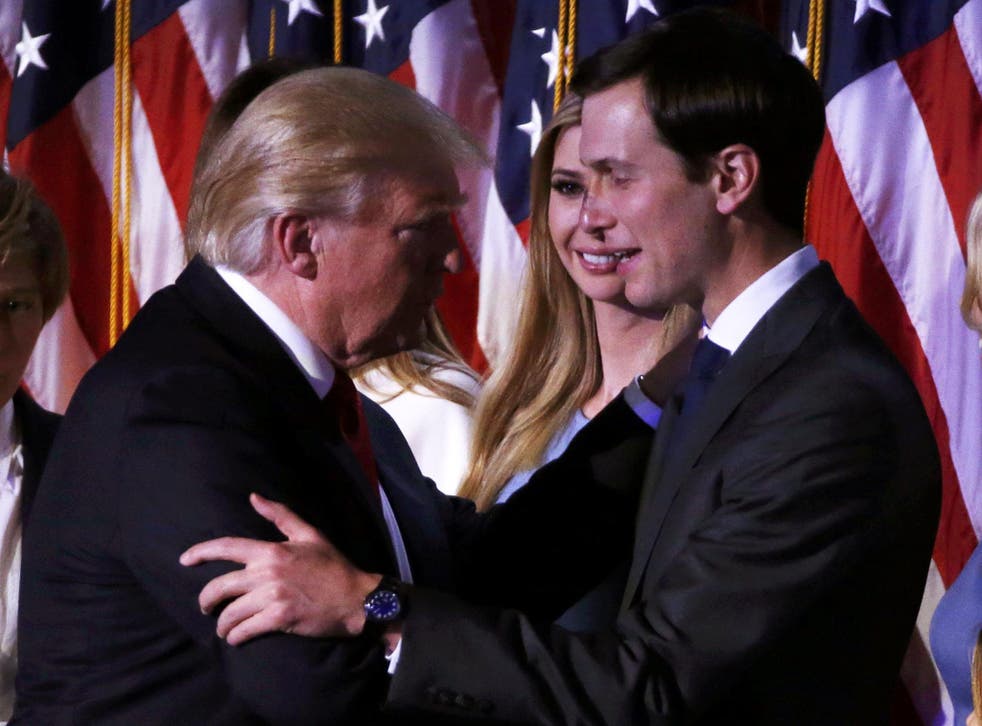 One of the first acts taken by Donald Trump's administration was to rule that his son-in-law could become senior advisor without any conflict of interest with federal anti-nepotism laws.
The Justice Department's Office of Legal Counsel addressed new US President in an official document published on the day of his inauguration.
The department's ruling enabled Mr Trump's daughter Ivanka's husband, Jared Kushner, to be promoted to the role of senior advisor.
Federal anti-nepotism laws in the US prevent relatives from being appointed to government positions.
But Mr Trump transition team argued they only apply to jobs in federal agencies and not for White House posts.
Their efforts were backed by a career Justice Department attorney, who prepared the department's memo and agreed that the President "enjoys an unusual degree of freedom when choosing his personal staff".
Deputy Assistant Attorney General Daniel L Koffsky wrote that "because of the President's special hiring authority for the White House Office" the anti-nepotism law is superseded by a different statute.
In pictures: Chile forest fire

Show all 9
This other law, authorises the President "to appoint and fix the pay of employees in the White House Office without regard to any other provision of law regulating the employment or compensation of persons in the Government service", he wrote.
"Congress has not blocked, and most likely could not block, the President from seeking advice from family members in their personal capacities."
Mr Kushner entered the Oval Office on the day of Mr Trump's inauguration, carrying out his first official acts. But a White House announcement said Mr Kushner will not accept a salary, according to Time magazine.
Join our new commenting forum
Join thought-provoking conversations, follow other Independent readers and see their replies