Exclusive: Interpol chief - close EU border loophole or risk attack
Alarm raised over gap in European passport security that could 'lead to another September 11'
Rob Hastings
Friday 30 December 2011 01:00 Comments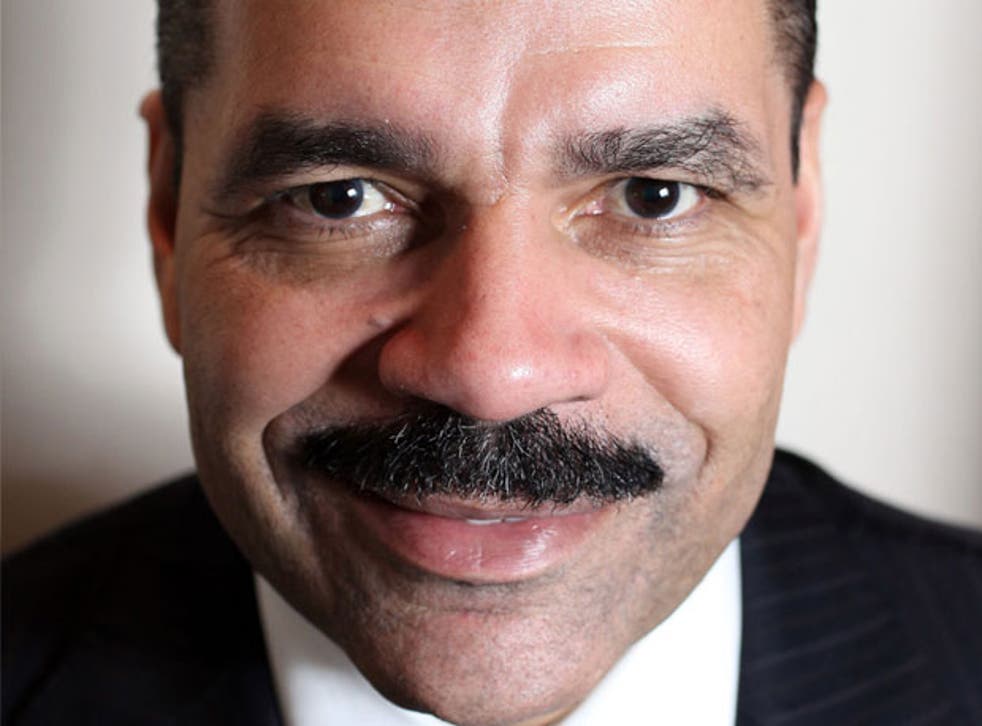 A glaring failure by almost all European countries to check passports against an international database of lost and stolen travel documents is leaving the Continent vulnerable to a terrorist attack on the scale of the Madrid train bombings, the head of Interpol has warned.
In what he said he hoped would not be his "last interview", Interpol's Secretary General, Ronald Noble, told The Independent that nearly all EU members are failing to make crucial checks against the agency's database of 15 million suspicious passports – allowing potential terrorists to enter Europe and cross multiple borders undetected.
"So many basic steps aren't being taken, which could lead to another September 11, another July 7 [the 2005 London Underground bombings], another March 11 in Madrid," Mr Noble said.
Speaking almost two decades after a terrorist used a stolen Iraqi passport to enter the US and bomb the World Trade Centre, killing six people and injuring 1,042, he added: "The lesson that should have been learnt... is that people carrying stolen travel documents, if they are not stopped, can enter your country and mastermind a horrible attack."
The former head of the US Secret Service also revealed that last year 500 million flights were not screened against the Interpol database. "My hope is that it won't take another September 11, July 7 or March 11, where someone enters one of these countries carrying a stolen passport and masterminds a terrorist attack, before all countries begin systematically screening passports," he said.
Mr Noble said the Schengen Agreement, which allows people to travel across much of the EU without a passport, meant that a single soft spot in border security could put the whole of mainland Europe at risk. "If we all say that we are going to trust one another to screen and control people coming through our borders then we should all have the same standard," he said.
"Right now, there are less countries than fingers on my hand in the EU that are systematically screening the passports of people coming across their borders through Interpol's database. That is something that should concern all citizens that belong to the Schengen system."
A European Commission source said the Schengen area had its own database of documents for checks on all external borders. "Schengen member states are not obliged to carry out systematic checks against the Interpol database," he said.
However, Interpol maintains that the Schengen system is not as comprehensive as its own database, as it excludes records from 131 non-EU countries that also contribute to the Interpol logs.
Britain is the only EU country to systematically check passports against those registered as missing worldwide. Last year more than 11,000 people were caught trying to enter the UK using lost or stolen passports. Britain carries out more checks against the database than the rest of Europe combined – 140 million last year. France carried out the second highest number, at 10 million.
The UK Border Agency acknowledged the importance of the Interpol system, saying its high usage of the database was "indicative of the seriousness and priority we place on border security".
Interpol: A history
Interpol dates from 1923, when the International Criminal Police Commission was formed in Austria by Dr Johannes Schober, president of the Vienna Police. It was taken over by the Nazis in 1938, resulting in most of its members pulling out. After the Second World War it was reformed in Paris under its current name, before moving to Lyon in 1989.
Register for free to continue reading
Registration is a free and easy way to support our truly independent journalism
By registering, you will also enjoy limited access to Premium articles, exclusive newsletters, commenting, and virtual events with our leading journalists
Already have an account? sign in
Join our new commenting forum
Join thought-provoking conversations, follow other Independent readers and see their replies