Floating arsenals designed to protect shipping from pirates deemed unsafe
Report warns that vessels full of weapons for hire are 'a danger to regional stability'
Jamie Campbell
,
Harry Davies
Sunday 21 December 2014 01:00 Comments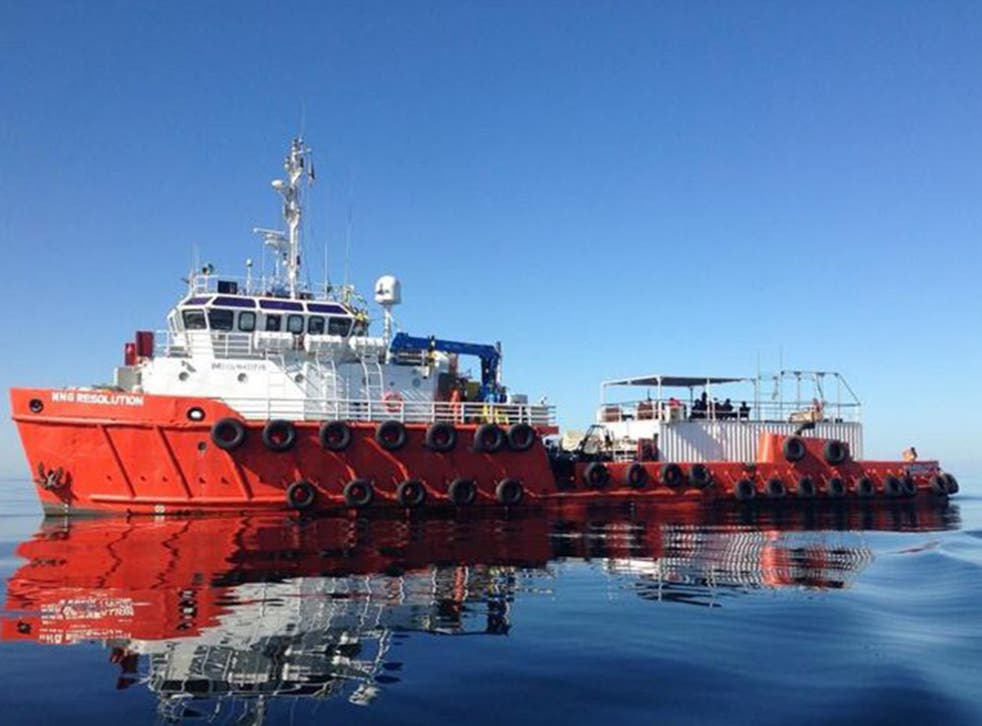 Floating armouries – ships packed to the gunnels with machine-guns, ammunition and other military equipment – are operating in international waters with a "worrying lack" of regulation. A new report has warned that the vessels could pose a threat to "regional peace and stability".
The armouries were set up to supply private security guards employed to protect shipping from pirates, particularly off the East African coast. The report – commissioned by the Remote Control Project, a body that raises awareness of new military trends – said there was an "urgent need" for an international agreement to set minimum standards for the vessels.
It also said there should be frequent safety checks and companies should not be allowed to use flags of convenience issued by nations that have been internationally blacklisted for low maritime standards.
The number of floating armouries is unknown as no international register exists to track them.
The report, written by the Omega Research Foundation think-tank, is being considered by the Government. It lists 33 vessels, but there could be many more. Of the 33, eight sail under the flag of landlocked and blacklisted Mongolia.
The report noted that the United Nations Monitoring Group on Somalia and Eritrea had "raised concerns that... floating armouries and private maritime security companies could represent a threat to regional peace and stability.
"None of the vessels currently used as floating armouries has been purpose-built as an armoury; instead, they are adapted craft. As a result, vessels may not have safe and secure storage for arms and ammunition," the report said.
Andrew Smith, a spokesman for the UK-based organisation Campaign Against Arms Trade, said: "The lack of regulation and transparency is particularly concerning.
"Unfortunately, it is characteristic of an illegitimate and immoral arms industry that receives very little scrutiny and oversight... Putting more weapons into unstable environments can bring unforeseen and deadly consequences."
MNG Maritime, a London-based company, has a floating armoury based off Fujairah in the Gulf of Oman and another scheduled to be deployed in the Red Sea next year.
Mark Gray, MNG's director, said he would welcome more transparency in the industry, and backed the idea of a new international safety standard. "Overall, the [Omega] report was completely fair. Companies must stop exploiting countries with 'black-classification', which means they can get away with the bar set very, very low for safety," he said.
"It would be very sensible to put this power in the hands of the International Maritime Organisation."
Maritime lawyer Elinor Dautlich said: "While the industry is definitely making positive steps forward at the moment, an international set of rules would make everything much safer."
A spokesman from the Department for Business, Innovation and Skills said the Government had "no plans to change the current regulation of British private maritime security companies".
Register for free to continue reading
Registration is a free and easy way to support our truly independent journalism
By registering, you will also enjoy limited access to Premium articles, exclusive newsletters, commenting, and virtual events with our leading journalists
Already have an account? sign in
Join our new commenting forum
Join thought-provoking conversations, follow other Independent readers and see their replies