Hillary Clinton blasts Xi Jinping as 'shameless' in UN women's rights row
In March, Chinese authorities detained five young women for organising "performance art" ahead of International Women's Day
Emily Rauhala
Monday 28 September 2015 18:10 Comments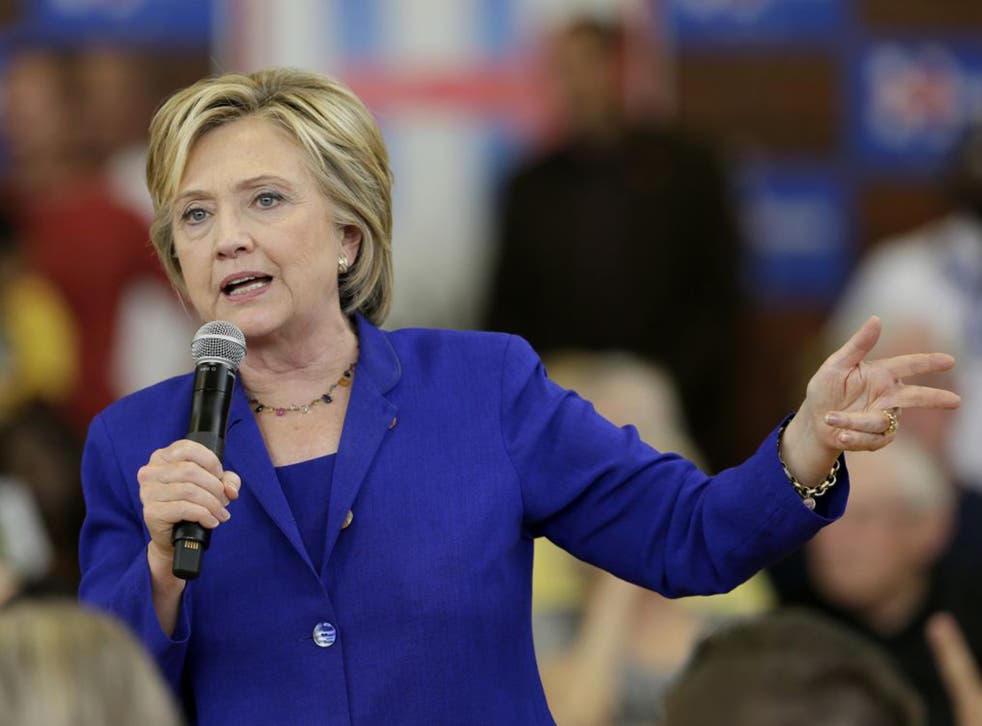 As Chinese President Xi Jinping prepared to share his thoughts on women's equality at a UN meeting on gender, Hillary Clinton offered her own take on the day's events.
Re-tweeting a New York Times story about China's record on women's issues, and citing China's arrest of five feminists in March, the presidential candidate called Mr Xi's presence at the summit on Sunday "shameless".
China's state-backed media were not impressed. In response, a Chinese-language editorial published online in the Global Times, a paper known for strident nationalism, called Mrs Clinton "low" and compared her to "demagogue Donald Trump".
"It seems that Hillary, eager to keep a competitive edge in the game, has also resorted to these ignominious shenanigans," read the English-language version of the editorial. "Despite her political acumen as former secretary of state and senator, she is using the language of Trump to cast herself in the role of a rabble-rouser."
But among many rights activists and feminists in both countries, the comment was seen as important and relevant. The event was held to mark the 20th anniversary of the Fourth World Conference on Women, which brought together activists from around the world to Beijing in September 1995, and featured a keynote speech by Mrs Clinton, then First Lady.
But a potentially celebratory anniversary year for Beijing has been marred by a crackdown on civil society, including women's groups. In March, authorities detained five young women for organising "performance art" ahead of International Women's Day.
In the run-up to the speech, several women's rights advocates, including the five Chinese feminists who were detained, questioned the decision to let Mr Xi speak. But it was Mrs Clinton's comment that really got people talking.
Li Junhua, an official in China's foreign ministry, called the criticism "groundless." "I believe the people in the best position to judge the state of women's issues in China are Chinese people, particularly Chinese women," he said.
© The Washington Post
Register for free to continue reading
Registration is a free and easy way to support our truly independent journalism
By registering, you will also enjoy limited access to Premium articles, exclusive newsletters, commenting, and virtual events with our leading journalists
Already have an account? sign in
Join our new commenting forum
Join thought-provoking conversations, follow other Independent readers and see their replies