Hillary Clinton emails leak: Wikileaks documents claim Democratic nominee 'thinks Saudi Arabia and Qatar fund Isis'
Anti-secrecy foundation releases second batch of 'Podesta' emails, which are being cited as evidence of hypocrisy on the Democratic nominee's part 
Tuesday 11 October 2016 16:27 BST
Comments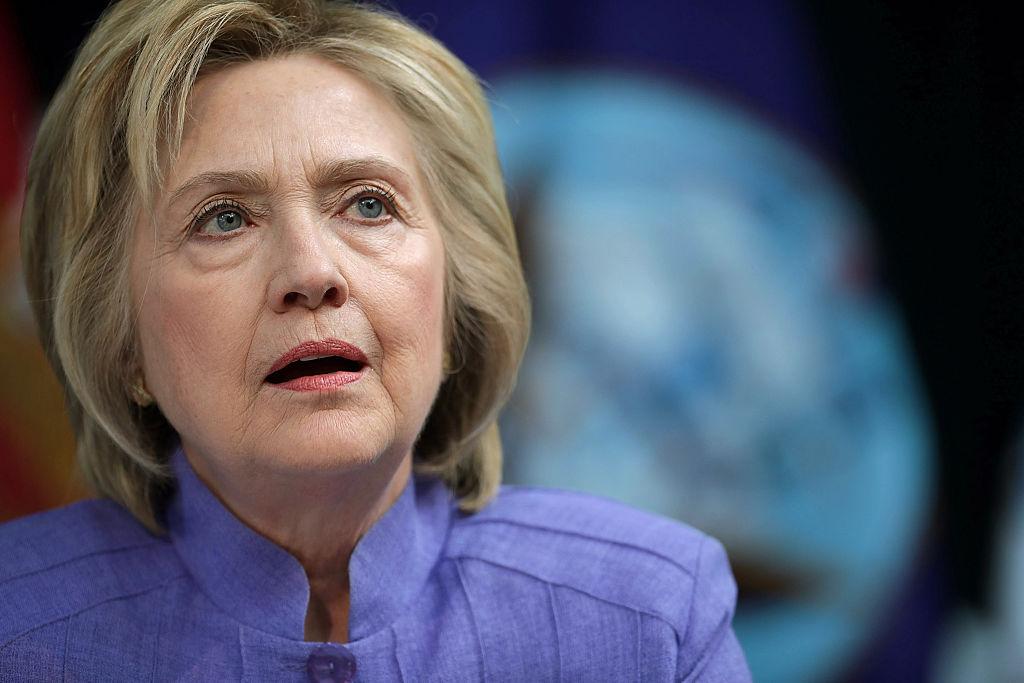 A second batch of leaked email exchanges allegedly between Hillary Clinton and her 2016 campaign chair John Podesta have been seized on by both left and ring wing commentators as evidence of inconsistencies in the Democratic presidential nominee's foreign policy stance.
The 2,000 new messages, dumped on Monday, are the second release in the last four days from Wikileaks founder Julian Assange, who promised the supposed 50,000 strong email haul from Mr Podesta will provide "significant" insights into the current election campaign.
In one thread of correspondence from August 2014 Ms Clinton sent an eight-point plan to Mr Podesta, at the time a counsellor to President Barack Obama, outlining a strategy on how to defeat terror group Isis which involved supporting Kurdish forces in Syria and Iraq with military advisers.
The Obama administration ended up taking similar action to that described as desirable by Ms Clinton.
The exchange also appears to show the presidential candidate identified the Gulf states of Saudi Arabia and Qatar as "clandestine" "financial and logistic" supporters of the terrorist group, despite surface cooperation between the US and the Sunni states on combating the militants and other actions in Syria's multi-sided civil war.
"While this military/para-military operation is moving forward, we need to use our diplomatic and more traditional intelligence assets to bring pressure on the governments of Qatar and Saudi Arabia, which are providing clandestine financial and logistic support to ISIL [Isis] and other radical Sunni groups in the region," Ms Clinton reportedly wrote.
In pictures: Civilians freed from Isis in Manbij
Show all 11
"This effort will be enhanced by the stepped up commitment in the [Kurdish Regional Government]. The Qataris and Saudis will be put in a position of balancing policy between their ongoing competition to dominate the Sunni world and the consequences of serious US pressure."
The governments of both Saudi Arabia and Qatar deny deny arming Isis, although critics point out the terror group and the states share a common enemy in President Bashar al-Assad's Alawite government. The states' respective embassies in London did not immediately respond to requests for comment.
Analysts have speculated that the Podesta emails came from a recent cyberattack on the Democratic National Convention, fuelling suspicions that the Russian government is using Wikileaks as a tool to interfere in November's presidential election.
Western powers and Russia clash at UN over Syria
The Obama administration appeared to confirm this last week by commenting that the new Wikileaks releases are "consistent with the methods and motivations of Russian-directed efforts." Ms Clinton's campaign has not yet issued a response to the second batch of emails, but slammed GOP nominee Donald Trump's office for "cheering on a release engineered by [Russian President] Vladimir Putin."
Also revealed in the emails is correspondence between Mr Podesta and the former lead singer of American rock band Blink 182 about UFOs.
Tom DeLonge emailed the senior advisor at least twice talking in cryptic terms about their shared - and well-documented - interest in the extraterrestrial.
Join our commenting forum
Join thought-provoking conversations, follow other Independent readers and see their replies