How £11bn pledged for water sanitation aid never arrived
Tens of millions denied access to clean water as cash for projects is not paid out
Sarah Morrison
Saturday 18 August 2012 23:57 Comments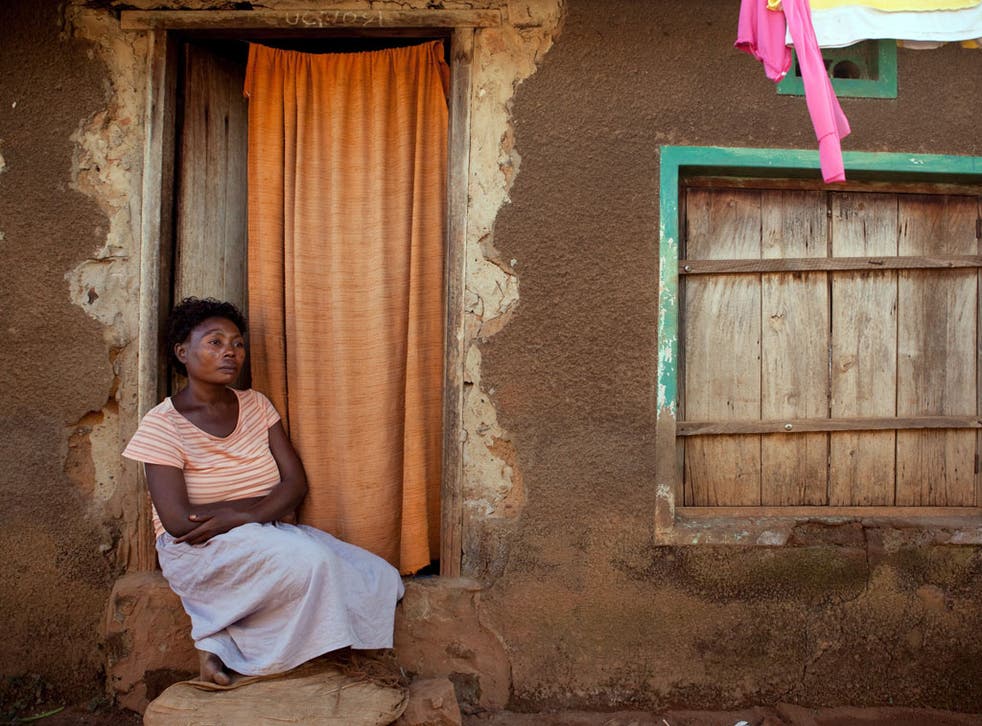 Almost £11bn of life-saving aid has gone "missing" over the past decade – a sum that could have provided around 100 million of the world's poorest people with access to clean water and basic sanitation.
World aid donors pledged to spend £34bn of water and sanitation aid between 2002 and 2010 but only released £23bn of it, according to a new report by WaterAid and Development Initiatives, Addressing the Shortfall, to be published next week. More than two and a half billion people do not have access to safe sanitation – around a third of the world's population – and almost 800 million go without access to clean drinking water.
The accumulated shortfall of £11bn could have provided clean water to one in seven of those most in need. The report's analysis of Organisation of Economic Co-Operation and Development (OECD) figures shows that, on average, 30 per cent of water and sanitation aid, per year, was never released, or was not accounted for. More than a quarter of UK aid, or £192m, was not disbursed.
Sanjay Wijesekera, a former advisor to the Department for International Development (Dfid) and now chief of Unicef's water and sanitation programme in New York, said he was "staggered" by the "scale of the problem uncovered by the report. Particularly, when one considers the cost in terms of the numbers of children who die every day due to inadequate water, sanitation and poor hygiene."
More than 2,000 children under the age of five die daily because of a lack of clean water and safe sanitation; water-related diarrhoea is one of the biggest killers of children in sub-Saharan Africa.
The study shows that major multilateral donors such as the World Bank, the African Development Fund and European institutions disbursed only 76 per cent, 68 per cent and 63 per cent of water and sanitation funds, respectively, during the period. Others, such as the United Nations Development Fund, the United Nations Economic Commission for Europe, and Unicef released all of their committed aid, and more besides.
Japan, one of the largest national donors of water aid, ranked low on a league table of what was actually handed over, after failing to distribute more than £3.7bn in aid that it had earmarked. Italy and Korea released less than half of their water and sanitation aid, while donors such as Switzerland, Norway and Sweden allocated between 90 to 94 per cent of their commitments. Some countries such as Spain, Australia and Greece released more than they pledged. On average, donors reporting to the OECD released less than 70 per cent of all committed water and sanitation funds over the 2002-2010 period.
Barbara Frost, the chief executive of WaterAid, said: "Two in every five people lack basic sanitation and one in 10 are without safe drinking water, so it is right that all governments give a strong lead on transparency, results and value for money to make sure we make the maximum impact for every pound spent. Tackling the missing £11bn should be an important part of this agenda."
Some of the "missing" money might be explained by complicated reporting rules to the OECD, but Olcay Unver, co-ordinator of the United Nation's World Water Assessment Programme, said he would be "surprised" if this accounted for most of the shortfall. He said the WASH [water, sanitation and hygiene aid] sector was one of the most "well-monitored" in water resources.
For Mr Unver, the £11bn shortfall is particularly alarming because the WASH sector "is the part that relates directly to people's lives, unlike other sectors of water resources. There is plenty of need and plenty of opportunity to use that money," he added.
Experts stressed it is impossible to know exactly why money that is collected does not reach those who need it most. But Alastair Morrison, programme manager at the UNDP water governance facility at Stockholm International Water Institute, said it often comes down to a lack of "capacity" in the country that receives aid. "It can take a generation to get professionals in place to deliver large-scale programmes," he said. "The variability of funding can also be a problem – there can be very little funds in a sector, so nobody makes a career in it, and then suddenly this changes and you have to persuade people to get involved."
He added that conflict, a lack of communication and bureaucracy can also add to the challenges of dispensing water aid. For example, the European Union delayed paying out funds to Malawi because the government had not appointed directors to water boards.
The UK government has committed to helping 60 million people access pit latrines and sanitation by 2015 and said all funds provided are fully utilised each year.
The Secretary of State for International Development, Andrew Mitchell, said: "The coalition government has overhauled all aid to ensure it achieves specific results on the ground and can be tracked accordingly and we have set out ambitious plans for a radical increase in the number of people who'll be reached with clean water and sanitation thanks to the British taxpayer."
'I feel the pain of losing him all the time... the kids get sick because of the hygiene situation'
Christine Mbabazi has four children, and lives in one of the most densely populated slums in Kampala, Uganda. Her drinking water first passes through gutters filled with rubbish and human waste. Eight years ago, her son Stephen died from cholera
"During the rainy season the drains get flooded, the toilets get flooded – everything floods. The kids get diseases: malaria, cholera, diarrhoea. They get sick because of the hygiene situation. When Stephen got sick he started having diarrhoea and became very dehydrated. I feel the pain of losing him all the time."
Register for free to continue reading
Registration is a free and easy way to support our truly independent journalism
By registering, you will also enjoy limited access to Premium articles, exclusive newsletters, commenting, and virtual events with our leading journalists
Already have an account? sign in
Join our new commenting forum
Join thought-provoking conversations, follow other Independent readers and see their replies