Iran nuclear talks: Framework for final deal reached after eight days of negotiations
After days of false starts and hopes dashed, it was announced that the tentative deal had finally been reached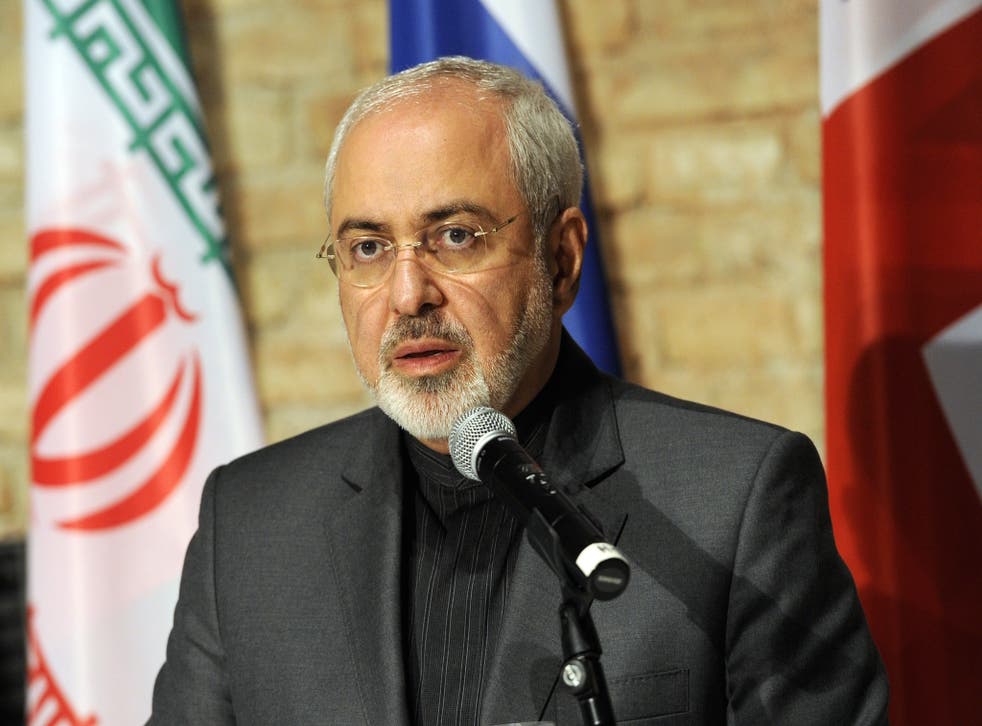 Iran and the six major world powers last night announced a breakthrough in fraught negotiations towards the final goal of circumscribing the country's nuclear activities in return for halting sanctions that have left Tehran isolated and economically crippled.
After days of false starts and hopes dashed, it was announced that the tentative deal had finally been reached. Enough progress had been made immediately to start drafting the detailed provisions of a deal that will see sanctions soon lifted in exchange for Iran reducing its enrichment capacity and stockpiles of nuclear materials.
The precise details of the deal will be announced before the 30 June deadline. But Iran will only be permitted to enrich uranium at the Natanz plant around 150 miles south of Tehran while the subterranean Fordow facility will remain open as what was described last night as a research and nuclear physics laboratory. Iran's heavy-water reactor at Arak will also be modified under international supervision. Western officials said the sides had agreed that the comprehensive settlement would require Iran to dilute or ship abroad most of its stocks of enriched uranium and suspend two-thirds of the 19,000 centrifuges it operates for enrichment. It will be monitored for 10 years.
In exchange, all sanctions related to the nuclear programme – which have severely hurt the Iranian economy – will be lifted. While the sanctions will be lifted on Iran, the framework for those sanctions will remain in place in case Iran reneges on any part of the final accord.
"It is a good deal and a deal that meets our core objectives," Barack Obama said last night. "This deal is not based on trust, it is based on unprecedented verification."
Tough negotiating still lies ahead. Questions will linger about the willingness of Iran's Supreme Leader Ali Khamenei to tolerate whatever finally emerges.
But after 10 years of dancing back and forth with Iran, the West is closer than ever to resolving the issue, at least for the 10 years that the final accord will live for. Some Iranians took to the streets to celebrate the announcement of the agreement in Tehran last night.
The US Secretary of State John Kerry said on Twitter: "Big day... Back to work soon on final deal."
But Israeli leader Benjamin Netanyahu also took to Twitter to declare: "Any deal must significantly roll back Iran's nuclear capabilities and stop its terrorism and aggression."
In a joint statement, Iran's Foreign Minister Javad Zarif and EU foreign policy chief Federica Mogherini, said: "We have reached solutions on key parameters on a joint comprehensive plan of action. The political determination, the goodwill and hard work of all parties made it possible."
The announcement marked the end of a week of agonisingly slow wrangling between the Iranian team, headed by Mr Zarif, and the foreign ministers of Britain, France, Germany, the US, Russia and China. Both sides were under intense pressure to achieve sufficient headway to make reaching a final realistic.
Putting his own positive spin on the result, Mr Zarif issued a Twitter message. "Found solutions, ready to start drafting immediately," he said.
Iran's President Hassan Rouhani said on Twitter: "Solutions on key parameters of Iran nuclear case reached. Drafting to start immediately to finish by June 30."
The two sides said the International Atomic Energy Agency (IAEA) will have full access to assess Iran's past and present nuclear activities
In the US, conservatives on Capitol Hill are likely to erupt at some of the details emerging from Lausanne if they consider them too generous to Iran, which seems all but certain. Congress is likely to press the White House even harder for a role in approving any final deal with Tehran.
Originally the Lausanne talks were meant to be concluded before midnight on Tuesday, but that deadline was extended twice as major differences remained on the table. Neither side was willing to give up the effort, which could have scuppered any hopes of a long-term deal.
They were meeting against a background of increasing scepticism from members of the US Congress in Washington who have threatened additional sanctions on Iran and from US allies in the region who fear a final deal will be too feeble, notably Israel and Saudi Arabia.
Mr Kerry will face close questioning on Capitol Hill next week on those details of where the two sides stand that were not revealed last night. While the EU-US delegation appeared keen to make as many of those details public last night, Iran reportedly asked for a blander public statement.
Sticking points in Lausanne had included the speed and scope of the lifting of international sanctions now imposed on Iran. While Tehran wants immediate sanctions relief, the world powers want to see a more phased easing of those measures. Differences also emerged on the kind of nuclear research Iran will be able to undertake.
At the heart of the accord will be measures to ensure that the break-out time that Iran would need to move from where it is now to a position where it could produce fissile material to produce an atom bomb is at least one year.
Register for free to continue reading
Registration is a free and easy way to support our truly independent journalism
By registering, you will also enjoy limited access to Premium articles, exclusive newsletters, commenting, and virtual events with our leading journalists
Already have an account? sign in
Register for free to continue reading
Registration is a free and easy way to support our truly independent journalism
By registering, you will also enjoy limited access to Premium articles, exclusive newsletters, commenting, and virtual events with our leading journalists
Already have an account? sign in
Join our new commenting forum
Join thought-provoking conversations, follow other Independent readers and see their replies