Marine Le Pen says she will become French president after Brexit and Donald Trump's victory
She called on the French people to 'upend the table' around which her country's elites are sitting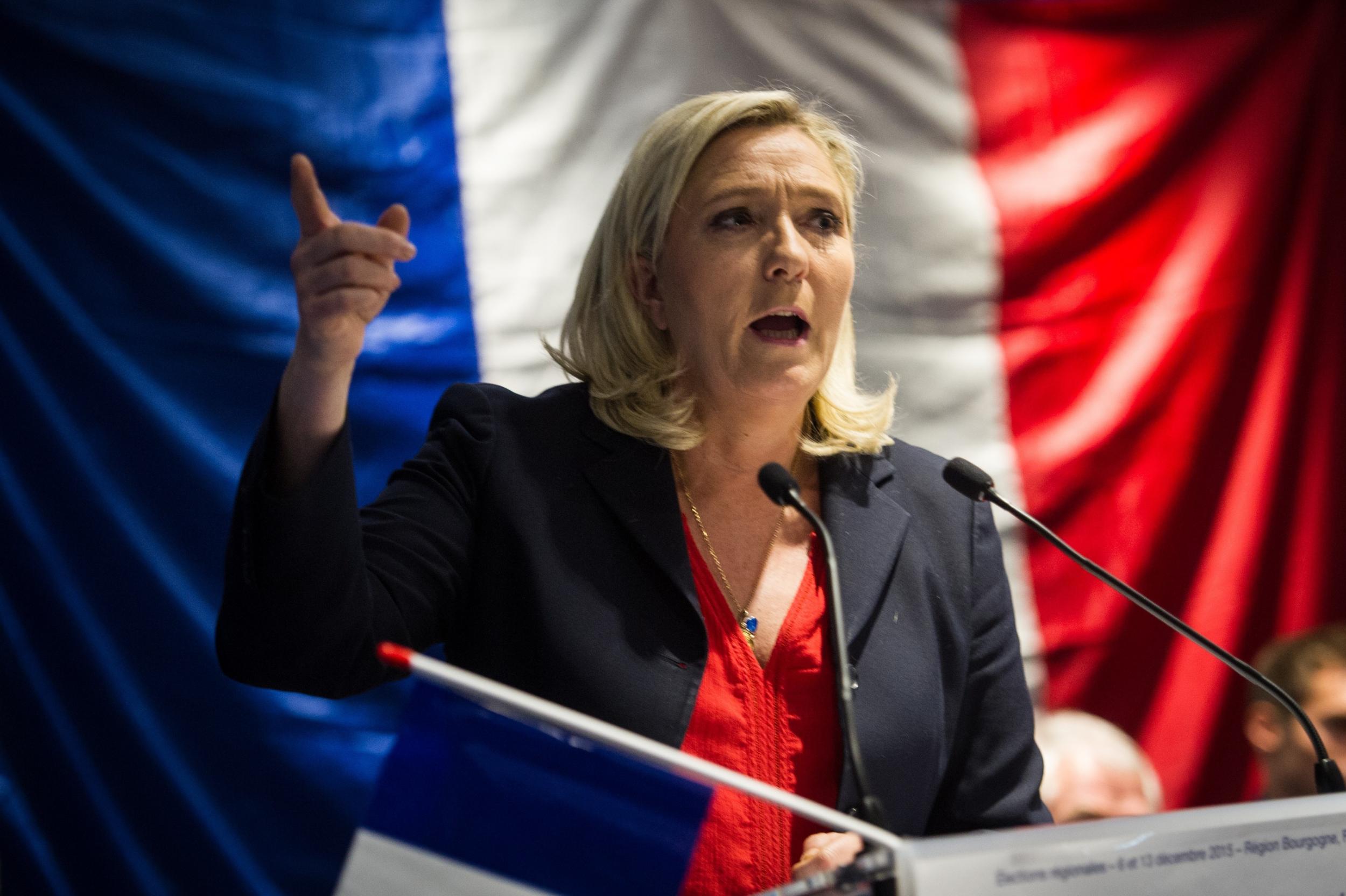 French far-right leader Marine Le Pen has declared that after Brexit and Donald Trump, her victory in French elections is the next step in the political wave sweeping the globe.
The leader of the French National Front said Mr Trump's shock victory in the United States has shown the impossible could be possible.
It comes after the leader's niece, Marion Marechal-Le Pen, also a prominent figure in the party, said she was prepared to work with Mr Trump's campaign chief after he labelled her a "rising star".
National Front leader Marine Le Pen has led a number of polls ahead of next spring's French presidential election.
While many believe she will reach the second round of voting, collective wisdom states she will be beaten in the final round by a candidate from one of the mainstream parties, as her father was in 2002.
But speaking to the BBC's Andrew Marr, Ms Le Pen was asked what would come next after Brexit and Mr Trump's win. She said: "Marine Le Pen being elected French President."
Marine Le Pen reacts to Trump victory
Going into more depth, she said: "He made possible what had previously been presented as impossible.
"So it's really the victory of the people against the elites."
"If I can draw a parallel with France, then yes, I wish that in France also the people upend the table, around which the elites are dividing up what should go to the French people."
Ms Le Pen predicted her election as French president next year will be the third act of a "global revolution" which has seen Brexit and Donald Trump's seizure of the White House shake the world.
She added her victory would "establish the real choices of civilisation".
She said: "Do we want a multicultural society following the model of the English-speaking world, where fundamental Islam is progressing, where we see major religious claims, or do we want an independent nation with people able to control their own destiny, or do we accept to be a region managed by the technocrats of the European Union?"
Steve Bannon, who helped Trump to victory, may be named his chief of staff, and is also executive chair of the right-wing Brietbart News group, recently told French media he believed "France is the place to be, with its young entrepreneurs [and] women of the family Le Pen" adding that "Marion Marechal-Le Pen is the new rising star".
It is unclear if there has actually been any contact between the two individuals. But posting to her 208,000 followers on Twitter, the younger Le Pen said: "I answer yes to the invitation of Stephen Bannon, CEO of the Trump presidential campaign, to work together."
Join our commenting forum
Join thought-provoking conversations, follow other Independent readers and see their replies