Miliband 'concerned' by Guantanamo trial
Andrew Grice
Wednesday 13 February 2008 01:00 Comments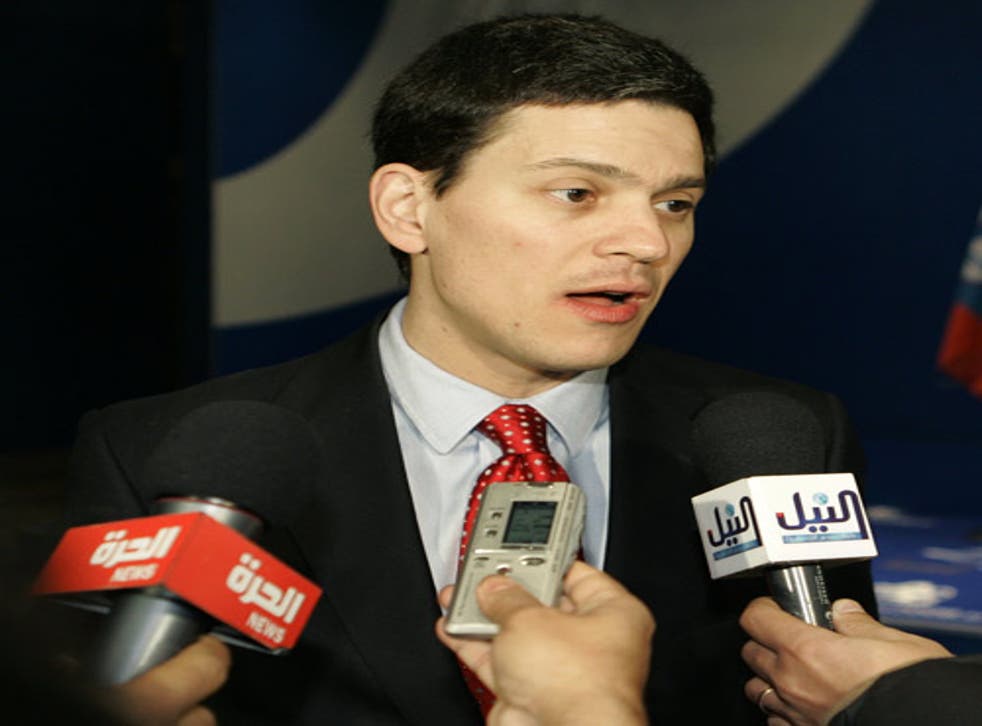 David Miliband has admitted that Britain has "some concerns" about the move by the United States military to bring charges against six men suspected of orchestrating the terrorist attacks of 11 September 2001.
The Foreign Secretary echoed the concerns of human rights groups who are worried that the six, who could face the death penalty, will not get a fair trial from the military tribunal and claim they were tortured at Guantanamo Bay.
One, Khalid Sheikh Mohammed, was subjected to "waterboarding" – which in the UK is defined as torture. Mr Miliband told BBC Radio 2: "There's absolutely no question about the UK Government's commitments in respect of torture, which is illegal, and our definition of what torture is."
In a coded criticism of the US, he said: "I think it's very, very important that we always assert that our system of values is different from those who attacked the US and killed British citizens on September 11, and that's something we'd always want to stand up for."
Asked whether the trial of Mohammed would respect his legal rights, Mr Miliband said: "We have some concerns about that, and there are still some cases in front of the American Supreme Court, because the great thing about America, and countries like ours as well, is that the independent legal system provides a check and a balance on the... legal system itself."
In a speech yesterday, the Foreign Secretary also signalled a shift away from the neo-conservative approach which saw the US intervene in Iraq with Britain's support but without a resolution from the UN. Giving the Aung San Suu Kyi Lecture in Oxford, he said: "I understand the doubts about Iraq and Afghanistan... But my plea is that we do not let divisions over those conflicts obscure our national interest... in supporting movements for democracy."
He called for the release of the Burmese democracy leader from house arrest so she could take part in drafting a new constitution and in the referendum campaign to follow in May. He also highlighted the arrest of Nay Myo Latt, a well-known blogger, and the treatment of other pro-democracy activists. He said they deserved the support "not just in words, but in deeds" of rich nations which enjoyed democracy.
Mr Miliband said China's economic success meant the advance of democracy could no longer be taken for granted and that people inside China and outside were rightly concerned about the next stages in political development. The Tory MEP Edward McMillan-Scott accused the Government of "Olympic humbug" by supporting the Beijing Olympics. He said China was the world's biggest country and its biggest tyranny.
Register for free to continue reading
Registration is a free and easy way to support our truly independent journalism
By registering, you will also enjoy limited access to Premium articles, exclusive newsletters, commenting, and virtual events with our leading journalists
Already have an account? sign in
Join our new commenting forum
Join thought-provoking conversations, follow other Independent readers and see their replies