Nato calls Russia's plan to boost its nuclear arsenal 'sabre-rattling'
The criticism comes after the US announced plans to deploy tanks and heavy weaponry in Nato member states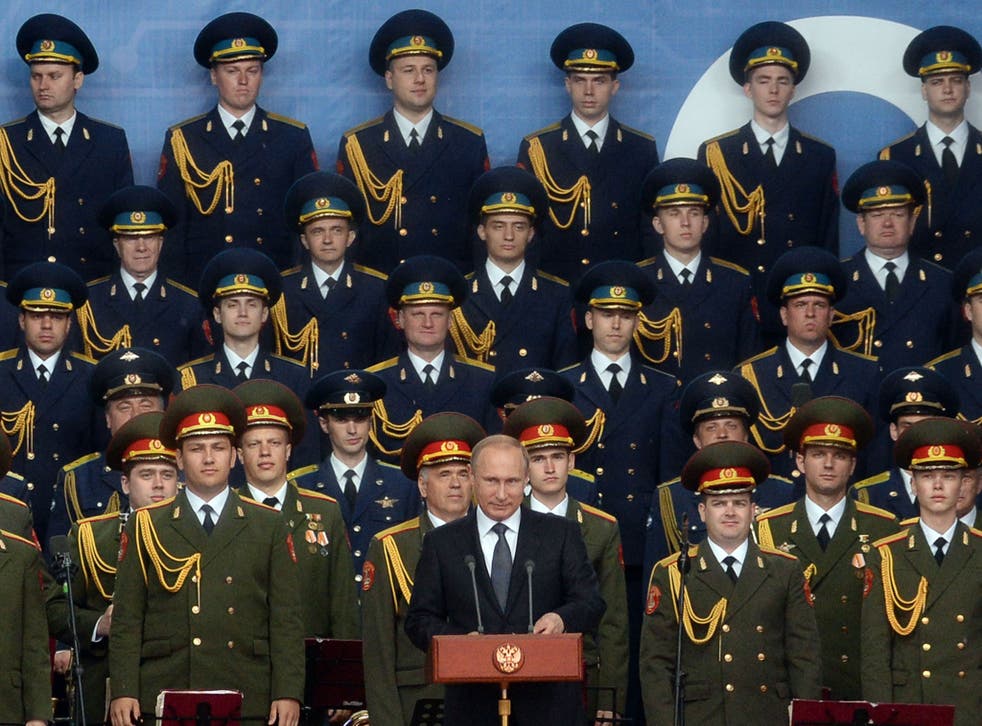 Nato has accused the Russian government of "sabre-rattling" after President Vladmir Putin announced plans to add more than 40 new intercontinental ballistic missiles (ICBM) to its nuclear arsenal in 2015.
Mr Putin said the missiles will be able to "overcome even the most technically advanced anti-missile defence systems", and that 70 per cent of the nation's military equipment would be the most advanced and of the highest quality by 2020.
ICBMs generally have a minimum range of more than 5,500 km (3,400 miles), but Mr Putin did not disclose which missiles Moscow planned to acquire.
The development comes a day after Russian officials criticised US plans to position tanks and heavy weaponry in Nato member states, as the bloody conflict in Ukraine shows no sign of easing.
Moscow said it regarded these plans as the most aggressive act by Washington since the Cold War.
Responding to Mr Putin's announcements, NATO Secretary General Jens Stoltenberg accused Russia of unjustified "sabre rattling" and called his comments "destabilising and dangerous".
"This nuclear sabre-rattling of Russia is unjustified. This is something we are addressing, and it's also one of the reasons we are now increasing the readiness and preparedness of our forces," Stoltenberg said.
"We are responding by making sure that NATO also in the future is an alliance which provides deterrence and protection for all allies against any threat."
Mr Stoltenberg told a press conference in Brussels that comments such as Mr Putin's were why the Western alliance had increased its preparedness to defend its member states closest to Russia.
9 controversial Putin quotes

Show all 9
One such nation is Lithuania. Defence Minister Juozas Olekas told Reuters that Eastern European nations including Lithuania, welcome the US' military deployment.
"We have no other possibilities. If we did nothing, we would be provoking Russia for aggression, like it was in... Ukraine," Olekas said.
Mr Putin made the announcement during his opening speech at the international Army-2015 Expo military forum near Moscow, were Deputy Defence Minister Anatoly Antonov accused Nato of forcing Russia into an arms race, according to the RIA news agency.
But the President said Moscow will not be drawn in, although Russia is modernising its armed forces.
Additional reporting by Reuters
Join our new commenting forum
Join thought-provoking conversations, follow other Independent readers and see their replies