Nato commander calls for return to service of U-2 spy plane to help conduct surveillance on a resurgent Russia
Exclusive: General Philip Breedlove said the iconic jet was among 'additional intelligence collection platforms' needed to effectively counter an increased threat posed by Moscow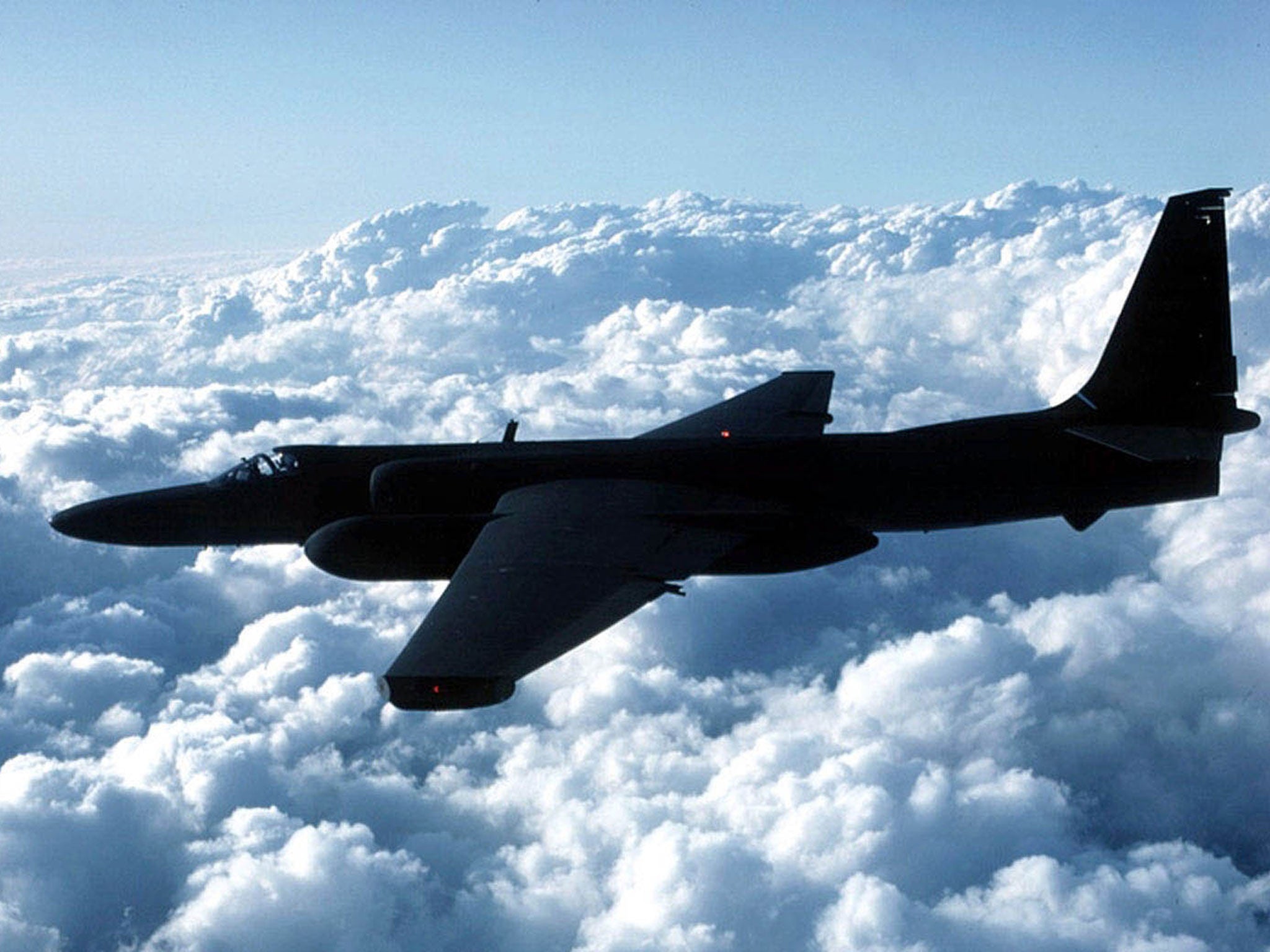 The U-2 spy plane, one of the most emblematic aircraft of the Cold War, should return to Europe to conduct surveillance on a resurgent and aggressive Russia, a top American general has warned.
General Philip Breedlove, the head of US forces in Europe and Nato's supreme allied commander, said the iconic jet was among "additional intelligence collection platforms" needed to effectively counter an increased threat posed by Moscow after decades of downgrading of American military assets in the region. The officer, who is due to step down this spring, said Russia poses a "long-term existential threat" to the United States.
With sensors that can spot a landmine from a height of 13 miles and scoop up vast amounts of communications data, the U-2 would prove a potent tool in monitoring any build-up or sudden movement of Russian forces on the border of the Baltic states or the Ukraine.
But the suggested return to European skies of the slender espionage plane, which first flew six decades ago and has survived several attempts to force its retirement, could also risk provoking Russian ire by resurrecting memories of the U-2's role in the most incendiary moments of the Cold War.
In 1960, a U-2 on a spy mission over Russia was downed by a surface-to-air missile and its CIA pilot, Gary Powers, held captive for two years as Moscow successfully embarrassed Washington over its claims that the plane had been on a mission monitoring weather patterns.
In reality, Powers had been sent to spy on military installations and his capture undermined a major peace summit as well as causing the withdrawal of an invitation for then President Dwight Eisenhower to visit Moscow.
The potential restoration of a relic from that era to active service in the same military arena is further evidence of an increasingly muscular response from Washington to the deteriorating relations between the West and Russia following its annexation of Crimea and involvement in the conflict in eastern Ukraine.
In unreported remarks from a little-noticed annual summary of US strategy in Europe, General Breedlove said assets such as the U-2, along with another longstanding surveillance aircraft known as the RC-135 "Rivet Joint", were needed to bolster the intelligence-gathering capabilities of America's European command, known as EUCOM.
The general, a former US Air Force fighter pilot, said: "EUCOM finds itself in a shifted paradigm where the strategic threat presented by [Vladimir] Putin's Russia requires we… provide a credible assurance against what remains the only nation capable of strategic warfare against the homeland.
"EUCOM needs additional intelligence collection platforms, such as the U-2 or the RC-135, to assist the increased collection requirements in the theatre."
Military experts said it was highly unlikely that any U-2s deployed in Europe would seek to overfly Russia. Instead the planes would remain in the airspace of Nato allies, using their powerful cameras and sensor arrays to "peer" into hostile territory from an operating altitude of 70,000ft.
The Pentagon did not respond to requests from The Independent for comment on whether it was acceding to General Breedlove's request, but Washington last month announced a quadrupling of funding for its European Reassurance Initiative (ERI) to rebuild America's military presence on the Continent after decades of running it down.
The number of US soldiers based in Europe fell from 200,000 during the 1980s to 33,000 in 2015, prompting a military think-tank to warn recently that heavily-armed Russian battalions would overwhelm their lightly-armed Nato opponents in just three days in any attack on Latvia or Estonia.
Russian plane shot down by Turkish jets
Show all 5
The latest $3.4bn (£2.4bn) ERI budget for 2017 includes $22m to be spent on increased airborne intelligence and reconnaissance. Although it falls outside the ERI, Washington is also spending £200m on a new intelligence hub at RAF Croughton in Northamptonshire - the largest outside the US - which will house a joint Nato intelligence centre assessing threats to the alliance.
Known as the "Dragon Lady", the U-2 is widely regarded as one of the most successful spy planes ever built and has been deployed to gaze down on hostile territory from Afghanistan to Cuba since it entered operation.
But while maker Lockheed insists the glider-like jet can fly until 2045, it is currently slated for retirement in 2019 as part of proposals to equip the Global Hawk unmanned drone with similar sensors.
Analysts said the fact that Russian forces were now much closer to Nato's borders in places like the Baltics meant there was a pressing need for early warning of any deployments in the region by Moscow as well as ongoing to work to monitor the Isis terror group.
Lisa Samp, an international security specialist at the Washington-based Centre for Strategic and International Studies, told The Independent: "I know EUCOM is seeking to increase its [intelligence] collection capabilities in recognition of the increased threat from Russia/Isis and the importance of adequate warnings to give [Nato] as much notice as possible. Such efforts are vital and should be supported."
One source with knowledge of US military programmes in Europe added: "There is no information in the public domain about a U-2 deployment for Russia. But that doesn't mean it isn't happening."
Shot down over Russia: The story of

Gary Powers
When Gary Powers' U-2 took off from an American base in Pakistan on a top secret mission to traverse the Soviet Union in May 1960, he did so in the belief that the USSR possessed nothing which could touch his spy plane at its cruising height of 70,000ft.
It did not take long for him to be proved wrong. Shortly after he entered Soviet air space, military commanders unleashed five surface-to-air missiles, the first of which hit the CIA jet, severing one of its wings and forcing its pilot to stage a perilous parachute jump to safety - and captivity.
The downing of the U-2, whose mission had been personally endorsed by President Dwight Eisenhower, sparked an immediate crisis in Soviet-American relations.
The ill-feeling was deepened by Washington's initial insistence that Powers had been collecting weather data for Nasa and accidentally entered Soviet territory. Unbeknown to Washington, the USSR had recovered Powers' U-2 and its photos of military installations intact.
The pilot was sentenced to 10 years' imprisonment at a show trial in Moscow but was then released two years later in a prisoner exchange which is the subject of the Steven Spielberg film, Bridge of Spies.
Once home, Powers faced a hostile reception from some who suggested he had in effect defected to the Russians. A Senate committee later exonerated him - and awarded him $50,000 in back pay for his time in Soviet prison.
Cahal Milmo
Join our commenting forum
Join thought-provoking conversations, follow other Independent readers and see their replies