Nato to 'name and shame' countries which fail to meet defence budget target
The UK is believed to be one of just four member states which meet the required figure of two per cent of GDP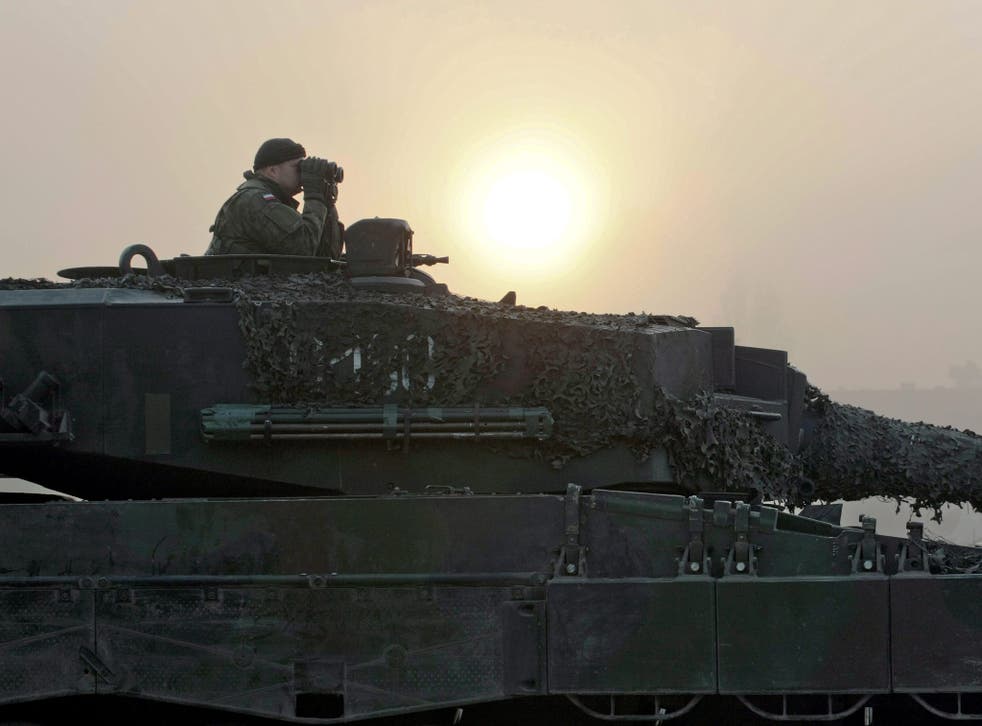 Nato plans to 'name and shame' countries which fail to spend the target amount on defence by publishing a league table amid concern over Russian aggression in Ukraine, according to a report.
The UK is believed to be one of just four member states which meet the required figure of two per cent of gross domestic product (GDP).
However there have been reports that budget cuts designed to reduce the UK's deficit could mean spending will fall below this.
The Daily Telegraph reported that the Nato defence spending league table would be published next week ahead of a Nato defence ministers meeting in Brussels.
They will be ranked according to spending last year and that is expected to show that only the UK, US, Greece and Estonia out of the 28 Nato members met the target figure.
According to a report in The Times last month, the Ministry of Defence has been asked to find cuts of £1bn in its spending this year – a figure that analysts warned could reduce the military's budget to slightly below 2 per cent of GDP, depending on how the economy performs.
The Government has said it expects to meeting the Nato spending target this year, but that a spending review in the autumn will decide how much the Armed Forces receive in 2016/17.
Nato's evolution

Show all 7
US President Barack Obama met David Cameron earlier this month during the G7 summit and urged him to ensure defence spending is maintained.
However a source told The Independent that the Prime Minister had not given Mr Obama the assurance that he sought.
And Mr Cameron told journalists ahead of the meeting: "I will say (to President Obama) exactly the same as I'm saying now which is we're having a spending review in the autumn and we'll announce the results at that time."
Michael Fallon, the Defence Secretary, has also suggested that part of the foreign aid budget spent on stabilising countries and preventing conflict could be reclassified as part of the defence budget.
Lord Robertson, the former Labour Defence Secretary and ex-Nato Secretary-General, dismissed that idea.
"Including the foreign aid budget in defence spending is just sleight of hand. It's double entry bookkeeping," he said.
Register for free to continue reading
Registration is a free and easy way to support our truly independent journalism
By registering, you will also enjoy limited access to Premium articles, exclusive newsletters, commenting, and virtual events with our leading journalists
Already have an account? sign in
Register for free to continue reading
Registration is a free and easy way to support our truly independent journalism
By registering, you will also enjoy limited access to Premium articles, exclusive newsletters, commenting, and virtual events with our leading journalists
Already have an account? sign in
Join our new commenting forum
Join thought-provoking conversations, follow other Independent readers and see their replies