Russia 'has repeatedly supplied fuel to North Korea in violation of sanctions'
Donald Trump and US officials have accused other countries of circumventing sanctions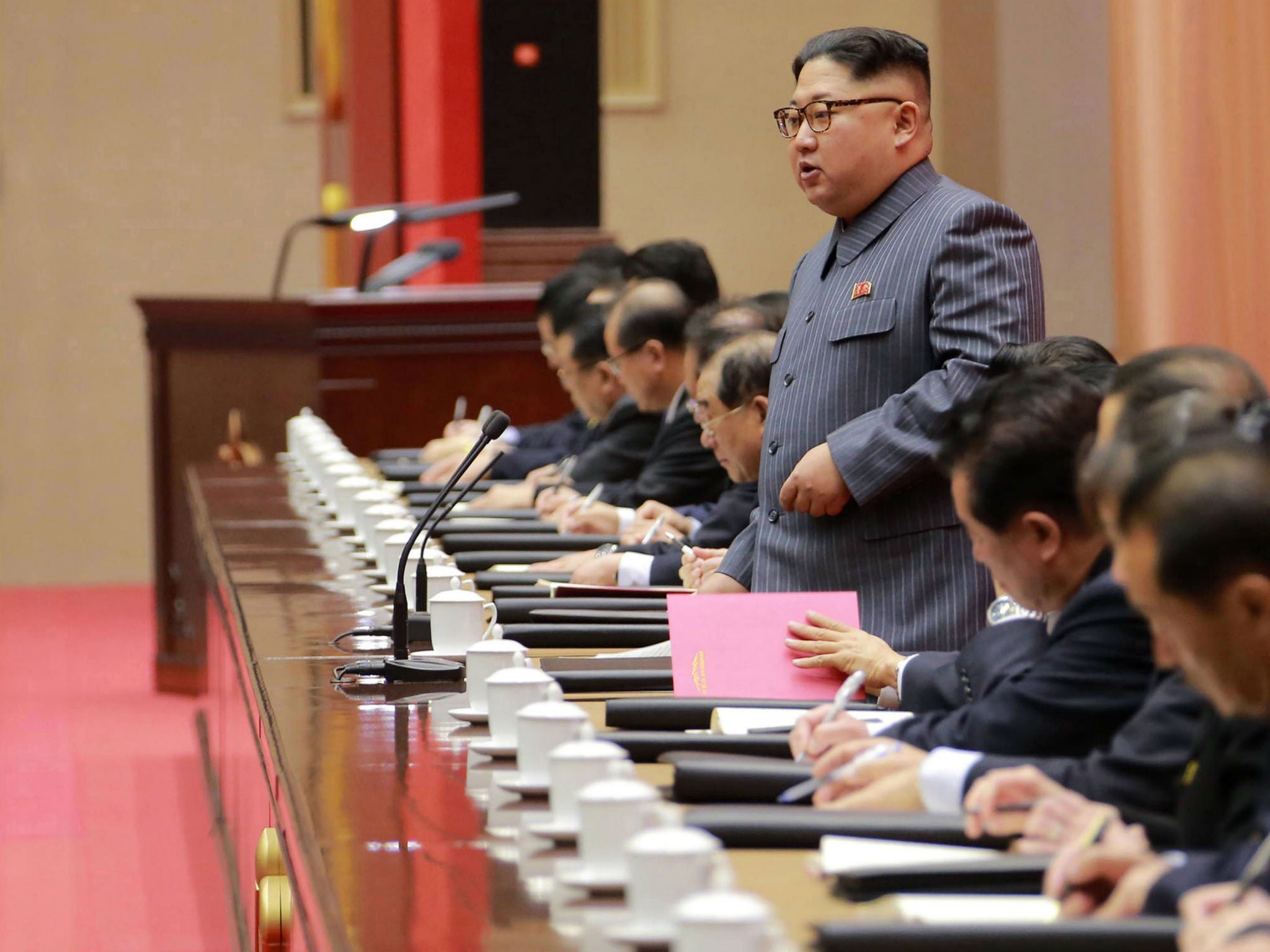 Russian tankers have reportedly repeatedly supplied fuel to North Korea in a violation of sanctions on the isolated state.
Reuters said two Western European security officials had said Russian ships were transferring their cargo at sea to Korean vessels.
A source told the news agency there was no evidence that the transfers were state-sponsored but noted the transfers were nevertheless "giving a lifeline" to North Korea, which has faced global condemnation for its increasing belligerent behaviour.
Russian officials declined to comment and the owner of a ship allegedly implicated denied any involvement.
But the allegations that Russian ships have been thwarting sanctions intended to stifle the North Korean economy demonstrate the types of hurdles the international community faces in seeking to alter North Korea's militaristic ambitions through diplomatic means.
As North Korea has hurled ballistic missiles over Japan, tested a hydrogen bomb and threatened Asian neighbours with annihilation, the United Nations has imposed a series of sanctions intended to weaken the nation's economy and punish its leadership.
North Korea announces intercontinental missile launch
Show all 13
But Americans officials have warned that countries have continued to maintain economic relationships with North Korea, circumventing sanctions and undermining the global effort to curb Pyongyang.
Earlier this week, Donald Trump claimed China had been "caught RED HANDED…allowing oil to go into North Korea," and that a claim that China denied.
"There will never be a friendly solution to the North Korea problem if this continues to happen"! Mr Trump said on Twitter.
The United States has also proposed that the United Nations Security Council blacklist 10 ships accused of illegally funnelling coal and refined petroleum from North Korea, an idea that China has resisted.
UN security council unanimously agrees new sanctions for North Korea
Earlier this year, in an emergency United Nations Security Council meeting convened in response to Pyongyang's latest launch of an intercontinental ballistic missile, America's ambassador to the UN Nikki Haley warned that some countries were "continuing to fund the North Korean nuclear program".
Heralding the UN for imposing the "most impactful sanctions that any country has experienced in a generation", Ms Haley said there were nevertheless "reports of the regime continuing to smuggle coal into neighbouring Asian countries" despite a ban on coal exports, and of North Korea "illegally obtaining refined petroleum" through ship-to-ship transfers.
She urged other countries to sever "all ties" with North Korea, including ceasing trade and expelling North Korean workers.
Join our commenting forum
Join thought-provoking conversations, follow other Independent readers and see their replies